Can't Bet the NFL Draft Online From Iowa
Published on:
Apr/21/2023
Great news Iowa!!!  You can bet this year' NFL Draft online.  You just can't do it with any of the Iowa regulated sportsbook apps.  Offshore sportsbooks like BetUS are accessible from the state and offer hundreds of prop bets on this year's NFL Draft.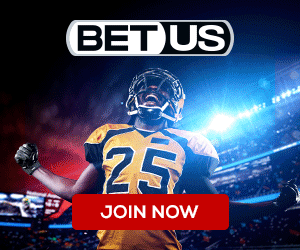 Why Don't the Iowa Apps Take Bets on the NFL Draft?
State law prohibits wagering on player selection events like the NFL draft using any of the state regulated apps like DraftKings, FanDuel, BetMGM and Caesars, among others.  This is not the case in all US states, though most prohibit this type of wagering.
Example of NFL Draft Prop Bets Available in 2023
Rot     Total SEC Players in the 1st Round     Moneyline
1000     Over  11½  SEC Players     +195
1001     Under  11½  SEC Players     -250
All wagers have action.
Rot     Total ACC Players Drafted in the 1st Round     Moneyline
1001     Over  3½  ACC Players     -150
1002     Under  3½  ACC Players     +120
Rot     Total Big 10 Players Drafted in the 1st Round     Moneyline
1003     Over  8½  Big 10 Players     -260
1004     Under  8½  Big 10 Players     +200
All wagers have action.
Rot     Total Big 12 Players Drafted in the 1st Round     Moneyline
1005     Over  4½  Big 12 Players     +160
1006     Under  4½  Big 12 Players     -200
All wagers have action.
Rot     Total Offensive Lineman Drafted in the 1st Round     Moneyline
1007     Over  5½  Offensive Lineman     -300
1008     Under  5½  Offensive Lineman     +235
All wagers have action.
Rot     Total Quarterbacks Drafted in the 1st Round     Moneyline
1009     Over  4½  Quarterbacks     -115
1010     Under  4½  Quarterbacks     -115
All wagers have action.
Rot     Total Running Backs Drafted in the 1st Round     Moneyline
1011     Over  1½  Running Backs     +325
1012     Under  1½  Running Backs     -450
All wagers have action.
Rot     Total Tight Ends Drafted in the 1st Round     Moneyline
1013     Over  2  Tight Ends     -450
1014     Under  2  Tight Ends     +325
All wagers have action.
Rot     Total Wide Receivers Drafted in the 1st Round     Moneyline
1015     Over  3½  Wide Receivers     -115
1016     Under  3½  Wide Receivers     -115
All wagers have action.
Rot     Total Defensive Backs Drafted in the 1st Round     Moneyline
1017     Over  5½  Defensive Backs     -160
1018     Under  5½  Defensive Backs     +130
All wagers have action.
Rot     Total Defensive Players Drafted in the 1st Round     Moneyline
1019     Over  14½  Defensive Players     -120
1020     Under  14½  Defensive Players     -110
All wagers have action.
Rot     Total Offensive Players Drafted in the 1st Round     Moneyline
1021     Over  16½  Offensive Players     -110
1022     Under  16½  Offensive Players     -120
Find Hundreds More Prop Bets Here
Some Player Number Pick Prop Bets as Well
Rot     NFL Draft 2023 - 1st Overall Pick     Moneyline
1001     CJ Stroud         +700
1002     Bryce Young         -1400
1003     Anthony Richardson         +1500
1004     Will Levis         +4000
All wagers have action.
Rot     NFL Draft 2023 - 2nd Overall Pick     Moneyline
1101     Bryce Young         +1400
1102     CJ Stroud         +250
1103     Anthony Richardson         +1800
1104     Will Levis         +300
1105     Tyree Wilson         +250
1106     Will Anderson Jr.         +160
1107     Jalen Carter         +1400
All wagers have action.
Rot     NFL Draft 2023 - 3rd Overall Pick     Moneyline
1201     Will Anderson Jr.         +300
1202     Anthony Richardson         +325
1203     Will Levis         +700
1204     Tyree Wilson         +400
1205     Jalen Carter         +1200
1206     Bryce Young         +5000
1207     CJ Stroud         +175
1208     Christian Gonzalez         +4000
All wagers have action.
Rot     NFL Draft 2023 - 4th Overall Pick     Moneyline
1301     Anthony Richardson         +350
1302     Will Levis         Ev
1303     Will Anderson Jr.         +900
1304     CJ Stroud         +140
1305     Jalen Carter         +3500
1306     Tyree Wilson         +1400
1307     Devon Witherspoon         +2800
1308     Christian Gonzalez         +3000
All wagers have action.
Rot     NFL Draft 2023 - 5th Overall Pick     Moneyline
1401     Will Anderson Jr.         +250
1402     Tyree Wilson         +250
1403     Jalen Carter         +550
1404     Will Levis         +800
1405     Anthony Richardson         +275
1406     Devon Witherspoon         +1200
1407     Christian Gonzalez         +1800
1408     Hendon Hooker         +2500
All wagers have action.
Rot     NFL Draft 2023 - 6th Overall Pick     Moneyline
1501     Devon Witherspoon         -125
1502     Christian Gonzalez         +450
1503     Jalen Carter         +375
1504     Tyree Wilson         +900
1505     Will Anderson         +1500
1506     Peter Skoronski         +2800
1507     Anthony Richardson         +1000
1508     Bijan Robinson         +2500
1510     CJ Stroud         +1400
All wagers have action.
Rot     NFL Draft 2023 - 7th Overall Pick     Moneyline
1601     Christian Gonzalez         +275
1602     Paris Johnson Jr         +275
1603     Devon Witherspoon         +300
1604     Peter Skoronski         +475
1605     Tyree Wilson         +725
1606     Will Levis         +1000
1607     Anthony Richardson         +1100
1608     Jalen Carter         +1800
1609     CJ Stroud         +1000
All wagers have action.
Rot     NFL Draft 2023 - 8th Overall Pick     Moneyline
1701     Bijan Robinson         +200
1702     Nolan Smith         +250
1703     Lukas Van Ness         +325
1704     Tyree Wilson         +550
1705     CJ Stroud         +750
1706     Jalen Carter         +800
1707     Devon Witherspoon         +1400
1708     Christian Gonzalez         +1500
All wagers have action.
Rot     NFL Draft 2023 - 9th Overall Pick     Moneyline
1801     Jalen Carter         +300
1802     Darnell Wright         +300
1803     Peter Skoronski         +350
1804     Paris Johnson Jr         +325
1805     Broderick Jones         +1000
1806     Jaxon Smith-Njigba         +1500
1807     Devon Witherspoon         +2000
1808     Bijan Robinson         +2000
All wagers have action.
Rot     NFL Draft 2023 - 10th Overall Pick     Moneyline
1901     Peter Skoronski         +250
1902     Paris Johnson Jr         +300
1903     Nolan Smith         +475
1904     Lukas Van Ness         +600
1905     Jalen Carter         +700
1906     Bijan Robinson         +800
1907     Broderick Jones         +800
1908     Christian Gonzalez         +1000
Find Hundreds More Prop Bets Here
Draft Selection Totals
Rot     Draft Selection - Anthony Richardson     Moneyline
1001     Over  4½  Overall Pick     -400
1002     Under  4½  Overall Pick     +300
All wagers have action.
Rot     Draft Selection - Broderick Jones     Moneyline
1101     Over  13½  Overall Pick     -170
1102     Under  13½  Overall Pick     +140
All wagers have action.
Rot     Draft Selection - Bryan Bresee     Moneyline
1151     Over  29½  Overall Pick     +115
1152     Under  29½  Overall Pick     -145
All wagers have action.
Rot     Draft Selection - Dalton Kincaid     Moneyline
1191     Over  24½  Overall Pick     -140
1192     Under  24½  Overall Pick     +110
All wagers have action.
Rot     Draft Selection - Deonte Banks     Moneyline
1195     Over  20½  Overall Pick     +120
1196     Under  20½  Overall Pick     -150
All wagers have action.
Rot     Draft Selection - Devon Witherspoon     Moneyline
1201     Over  6½  Overall Pick     +120
1202     Under  6½  Overall Pick     -150
- Mary Montgomery, Gambling911.com