Can I Bet With BetMGM From Virginia?
Published on:
Jun/03/2023
BetMGM is one of 15 sportsbooks regulated by the commonwealth of Virginia.  None of these take bets on in-state schools.  There are other options, however, including our friends at BetOnline (established in 1999).  BetOnline will never ask you for your social security number.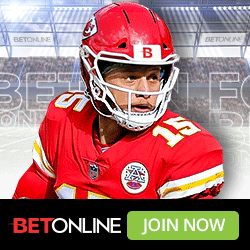 Betting on the Cavaliers and Hokies This 2023 College Football Season
Like our beloved cruise ship industry, many of the top online sportsbooks and casinos are licensed in jurisdictions outside the US.  That includes BetOnline.  As such, they are able to get around the in-state college prohibition.  The question is: Do you really want to bet on the Cavs or Hokies football teams in 2023?  The Cavaliers basketball team, of course, will be in high wagering demand.
Virginia Cavaliers Football Schedule 2023
Sept. 2 at Tennessee (in Nashville)
Sept 9 James Madison
Sept 16 at Maryland
Sept 22 NC State
Sept 30 at Boston College
Oct 7 William & Mary
Oct 14 OPEN DATE
Oct 21 at North Carolina
Oct 28 at Miami
Nov 4 Georgia Tech
Nov 9 at Louisville
Nov 18 Duke
It would be inexcusable for the Cavaliers to NOT improve on their 3-7 record from last season.  Their season total has been set at 3.5, so the OVER is in order.   Virginia does not have to deal with Clemson, Florida State, or Pitt.
Tennessee, Miami and NC State are no picnic.
It's going to take a few upsets to get to six wins and bowl eligibility.  Anything is possible we suppose.  But, again, our target would be the 4 wins.
Virginia Tech Hokies Football Schedule 2023
Sept 2 Old Dominion
Sept 9 Purdue
Sept 16 at Rutgers
Sept 23 at Marshall
Sept 30 Pitt
Oct 7 at Florida State
Oct 14 Wake Forest
Oct 21 OPEN DATE
Oct 26 Syracuse
Nov 4 at Louisville
Nov 11 at Boston College
Nov 18 NC State
Nov 25 at Virginia
Not on the schedule: Clemson, Miami, North Carolina.
But Virginia Tech has a number of 5 this regular season.  Both the OVER/UNDER are priced at -115.
BetMGM Considerations
Should you wish to join BetMGM, be mindful that you cannot place bets on the Hokies, Cavaliers, Rams (VCU) or William & Mary Tribes games.  You must be 21 or older (BetOnline it's 18) and you must provide BetMGM with your social security number when joining so that it can report your winnings to the IRS.  There is up to a 5.75% state tax on winnings and 24% federal. There is no live dealer casino, eSports or horse racing available at BetMGM, unlike BetOnline.
The BetOnline website is browser-based and, while they do offer cryptocurrencies, BetOnline does not offer some of the payment options available at BetMGM.  Credit cards are accepted at both websites.
- Don Shapiro, Gambling911.com