(NASDAQ) - Zynga ( ZNGA ) is expanding into mobile gaming and is looking to enter into real money online gambling. It recently tied up with Nokia to add Draw Something and Zynga Poker to Nokia feature phones such as Nokia Asha Touch and the Nokia Series 40 range. The games will feature in the phones released in Q3 and will cover nearly 100 million users. Zynga game apps are already available for smartphones and the company plans to expand into feature phones to increase its user base and target emerging economies.
The company has also hired a new COO, Maytal Ginzburg, who was most recently the senior VP of regulated markets at 888 Holdings, a U.K-based online gambling operator. Zynga needs to diversify its income streams and cannot depend on Facebook to drive its revenues. It is becoming expensive for the social game maker to advertise and attract new users on Facebook. In the first two quarters of 2012, sales and marketing expenses for Zynga was up 44% y-o-y while revenues from online gaming was up 18% y-o-y. We expect mobile gaming and real money gambling to be the areas of focus for Zynga in the coming years.
Zynga - Nokia Deal
The hugely popular games, Draw Something and Zynga Poker, will now be available on the Nokia Asha Touch feature phones along with the rest of the Nokia Series 40 range. While Nokia's smartphones haven't done too well compared to Samsung and Apple phones, it is still a top player in the feature phone range in emerging markets and hopes to extend this lead with touch-based feature phones.
The games will be available on a freemium model with free play and the option to purchase in-game credits. These are the first Zynga games to make their way to Nokia feature devices and will potentially drive more people to its Asha devices. The Zynga games will be added to the games already available on Nokia's Asha Touch devices from publishers like EA, Gameloft, Rovio, NAMCO BANDAI. This deal is an extension of the Lumia deal to bring Draw Something and Words with Friends to the smartphone range.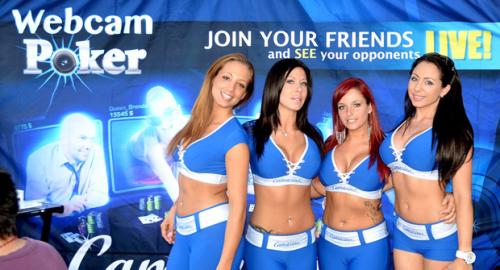 Online Gambling Lucrative
The online gambling market outside the U.S. is worth $32 billion and this is the market Zynga plans to enter. Zynga Poker is the world's largest social poker game and attracts users despite the fact that there is no pay off. Hiring Maytal Ginzburg seems to be a move to tap the real money gaming market. Zynga recently begun lobbying in Washington and California and its best chance to succeed is if online gaming becomes legal in the U.S.
Zynga will have to deal with competition from gaming incumbents such as Caesars Entertainment, which already operates online gambling services in Europe, and that bought social and mobile game maker Playtika. Bally Technologies and International Game Technology were granted online gaming licenses in the U.S. The licenses only allow the companies to provide systems and services to casinos and not yet to offer games online; however, it is a step closer to online gambling. Bally will now offer its iGaming platform to casinos and IGT, its poker product to operators. If Zynga enters online gambling, it goes up against popular gaming providers and casino operators who have significant mind share with gamers and so it will be harder for it to gain a foothold in the market.  
We have a revised $6 Trefis price estimate for Zynga, which stands well above the market price. We expect Zynga's new platform and gaming network and online gambling initiatives to account for much of its future earnings potential.