Ripple, not Bitcoin, was named the top cryptoassets of 2017 according to Joon Ian Wong of Quartz.

Bookmaker accepts most crypto-currencies
Cryptoassets include standalone cryptocurrencies or tokens issued on the ethereum blockchain.  Quartz compared yearlong gains as measured by data provider CoinMarketcap.
From Quartz:
In a breakout year for cryptocurrency trading, the biggest winners were Ripple, which is touted as a new kind of payment system for banks, along with less familiar names like NEM, Ardor, and Dash.
Scroll Down For More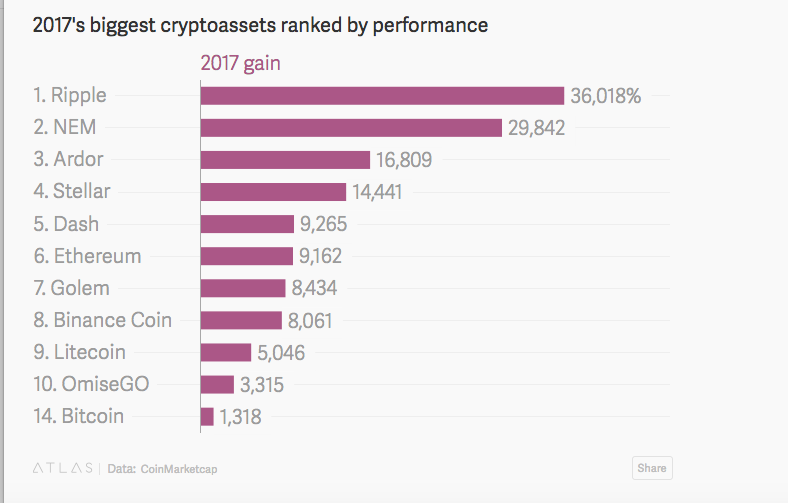 Ripple's big gains—it rose an astonishing 36,000%—came largely at the tail end of the year.
Bitcoin failed to crack the top 10.
Ripple is accepted by online gambling website Bookmaker.eu.
- Aaron Goldstein, Gambling911.com