Red-Faced Reuters Says 'Ignore Alert on SHFL': Shares Still Surge
Published on:
Jul/17/2013
Shares in gaming device manufacturer SHFL surged following news of its acquisition by Bally Technologies.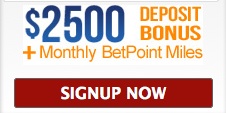 Reuters News agency was later forced to put out a notice Wednesday advising readers to ignore an overnight warning regarding the potential negatives of this deal, claiming said report was issued off a press release from an unrelated law firm, Robbins Arroyo LLP.
Shares in SHFL soared 22 percent following news of the acquisition.
The Motley Fool explained the signficance of this deal for shareholders:
The deal is expected to start adding to Bally's EPS and free cash flow within one year after closing, which should be around the second quarter of 2014. "SHFL's intellectual property, renowned brands and industry-leading suite of diverse, high-performance products will enable us to offer an unparalleled offering of gaming products and services, which -- when combined with our content, technology, operational capabilities and respective geographic footprints -- will provide the most comprehensive product portfolio offered around the world," Bally CEO Ramesh Srinivasan said. So while SHFL shares are likely all popped out at this point, Bally and its expanded Western reach might be worth looking into.  
As for the law firm that sent out the press release inadvertently published by Reuters, Robbins Arroyo LLP claimed the $23.25 merger consideration represents a premium of 24.3% based on SHFL's closing price on July 15, 2013, which is substantially below the average premium of 49.43% for comparable transactions in the past five years.
The firm went on to point out that SHFL reported record revenue and net income for the second quarter ended April 30, 2013.  Specifically, the company reported total revenue growth to $77.4 million, an increase of 17% from the prior year.  SHFL also reported that its net income rose 22% to a record $11.8 million, compared to the same quarter 2012.
Great news for SHFL, maybe not so for its shareholders. 
Robbins Arroyo LLP pointed out that SHFL shareholders have the option to file a class action lawsuit to secure the best possible price for shareholders and the disclosure of material information to shareholders.  The Reuters alert offered a telephone number in which to contact the law firm in question.
- Aaron Goldstein, Gambling911.com