Mickey Mouse' old boss, Eric Hollreiser, is now working for the world's largest online poker room, PokerStars.
The company made the announcement on Thursday that it had hired Hollreiser as Head of Corporate Communications.  Hollreiser comes to PokerStars after holding executive positions at Disney and Microsoft.  He joins the firm at a time of transition following the indictment of two PokerStars executives by US authorities on April 15.
PokerStars, to its credit, has hardly skipped a beat since that time.  After paying back all its US customers, the company was forced to exit the lucrative American market.  Stars massive European and Latin American presence has allowed it to flourish.  Two other companies indicted at the time, Full Tilt Poker and Absolute Poker, have been unable to pay back customers.
Advertisement:  Limited Time Only for NonUS Customers:  Double Your Money at 888Poker.com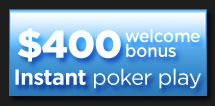 Hollreiser's job will be to keep the company on course on the public relations and social media front.
A company statement read:
Hollreiser will guide the positioning of PokerStars as a leading interactive entertainment and technology company, leveraging proprietary software, unrivalled online customer service, live events and creative broadcast operations to entertain audiences and deliver interactive experiences around the world.
Hollreiser is also a former journalist. He was hired following a six-month international search and has acted as a consultant for the company in recent months. 
- Aaron Goldstein, Gambling911.com