Pendula: 'If Zynga Stock Gets Nailed, I Intend to Add Aggressively to My Position'
Published on:
Jul/25/2012
All eyes are on Zynga later this afternoon (July 25, 2012) as that popular social gaming firm is set to release its financials.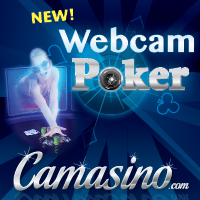 Part of the excitement comes from the reality that Zynga's stock has been met with such skepticism in recent months.  Any positive report that comes out could help boost shares.  On Monday, Zynga received a 6 percent bounce following news it was in the process of entertaining bids for a "real money" platform. 
Should the news somehow be seen as negative, Rocco Pendula of The Street has said he won't be discouraged. 
On Wednesday ahead of reporting he wrote: 
If Zynga somehow disappoints on this afternoon's report and the stock gets nailed, I intend to add aggressively to my position. Use short-sighted noise that discounts mid-term to long-term opportunity to accumulate, assuming, of course, you share bullish sentiment on the stock.
Pendula notes that Zynga has no debt and over a billion dollars in annual revenue, in addition to plenty of cash on hand. 
"Consider real-money games something quite a bit bigger than icing on the cake," he said. 
- Aaron Goldstein, Gambling911.com