Japan Tsunami And Quake Effect On Gaming In Australia
Published on:
Mar/15/2011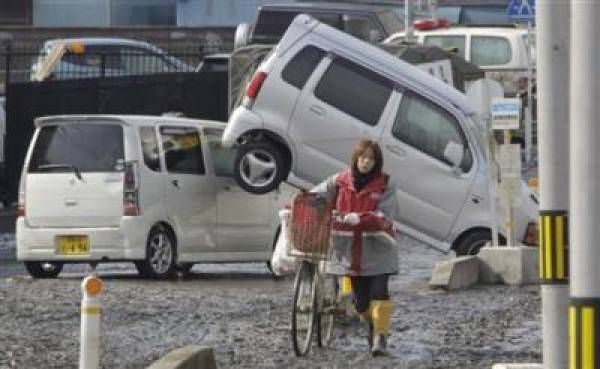 It's a rather somber news update covering the Asia Pacific today as we report on the after effects of the Japanese Tsunami and earthquake, and what it means to Asia Pacific's financial, gaming and casino sectors.. Media Man http://www.mediamanint.com and Gambling911 with the news you need to know, not necessarily what you want to hear...
The tragedy unfolding after Japan's Tsunami and earthquake will have economic consequences for many companies and sectors, and Australia is tipped to suffer minimal loss in the gaming and gambling sector.
The All Ordinaries index has fallen by almost 1% today as the market tries its best to assess the effects on individual companies, and the gaming - leisure - lifestyle sector has suffered some loss, but not as much as many other sectors, with the insurance sector being one of the hardest hit, but we know its hard to feel too much compassion to our friends in the insurance sector, always ready to collect policy money, but often too slow to hand out claim money.
Insurance
Insurance risk modelling group AIR Worldwide estimating that total insured losses could range up to $US34.5 billion (excluding tsunami damage), QBE Insurance was probably the first stock to mind for most Australian investors.
Property
Japanese commercial property investors Astro Japan Property Group and Galileo Japan Trust have taken a hit. Both have reassured investors that their physical assets have not been substantially impacted.
Uranium Sector!
Paladin Energy and ERA are in the mix of the largest price falls in the ASX 200 index. The market is spot on to question how an unfolding nuclear emergency might affect the future for these two uranium miners.
Tourism And Land Based Casinos
There might be a second round effect on Australia's tourism industry. Japanese are the 5th largest group of inbound tourists. They tend to be short duration, high margin "package" travellers. This will likely have an impact on Virgin Blue and Qantas. Hotel operators are also concerned. Many hotels are also linked to casinos. Tabcorp owns Conrad Jupiters on the Gold Coast, Conrad Treasury and Jupiters Townsville. Star City casino in 'Sin City' Sydney shouldn't't suffer too much, neither should Crown Casino owned by James Packer's Crown Limited.  One may speculate if some Japanese casino - gambling whales may been keen to come to Australia soon to escape the chaos in their native Japan.
Beneficiaries From Japan Disasters!
Construction, Mineral Sector
BlueScope shares jumped 7%. Australia's coal industry chat is that the quake may further cement the importance on natural resources like Aussie coal, with nuclear power taking a massive dive in public relations, as the Japanese government gives more warning to those still alive who live in regions close to their nuclear reactors, more of which have suffered damage and continue into meltdown.
The Japanese disasters have had a minimal financial impact in Australia, buy tourism may be the worst effected, and construction and minerals are tipped to remain financial gainers.  
It's unclear at present on how the Japanese disasters may have effected Japaneses based igaming companies, but many website portals have backups, so backup servers have likely kicked in. The Asian Poker Tour website is on the air and appears not effected.
Be alert to natural disasters (or some say their are man made), but that's another article best left for the likes of our friends Jesse Ventura of Conspiracy Theory and mate Alex Jones at InfoWars, since there's a battle on for your minds, as Alex keeps telling us.  There's also a global economic crisis, so don't take gambles you can't afford to loose. 
Folks, don't leave us for a second as we continues to monitor the Japanese Tsunami and earthquake situation, and what it means to the financial, gaming and casino sector. If you must leave, check out some handy links on Google and Google Earth:
Google Earth Real-time earthquakes
We wish our friends and associates in Japan well.  God speed.
Readers... er, punters, how did you like our report? Tell us in the forum.
Take the time to research and learn games before placing down money
Media Man http://www.mediamanint.com  Casino News Media http://www.casinonewsmedia.com and Gambling911 are website portals. Not casinos as such, however are recognised as world leading websites that cover the sector and act as central points to games, news, reviews and more.
If you have a bet, please bet with your head, not over it, and for God's sake, have fun.
*Greg Tingle is a special contributor for Gambling911