Bitcoin Billionaire Roger Ver Tells Gambling911 Bitcoin Cash to Dominate
Published on:
Dec/11/2017
Gambling911.com had an opportunity this past weekend to spend some time in Antigua with one of the very first to invest in and become a billionaire as a result of the crypto-currency Bitcoin, Roger Ver. 
Today, he's preaching the virtues of Bitcoin Cash, which Ver says best replicates what Bitcoin was intended to be and no longer is.  Over and over again the emphasis was on the fees now tied to Bitcoin.
"Don't expect Bitcoin fees to improve any time soon. They are high by (Blockstream's intentional) design," Ver warned back in August.
"I think that PayPal fees are even less than that of Bitcoin right now," Ver tells Gambling911.com.  They are certainly on par with that online payment system, and this was never the intention originally, he argues.
Now comes word that Valve's popular gaming and digital distribution platform Steam has stopped accepting Bitcoin due to the high fees.
Scroll Down For More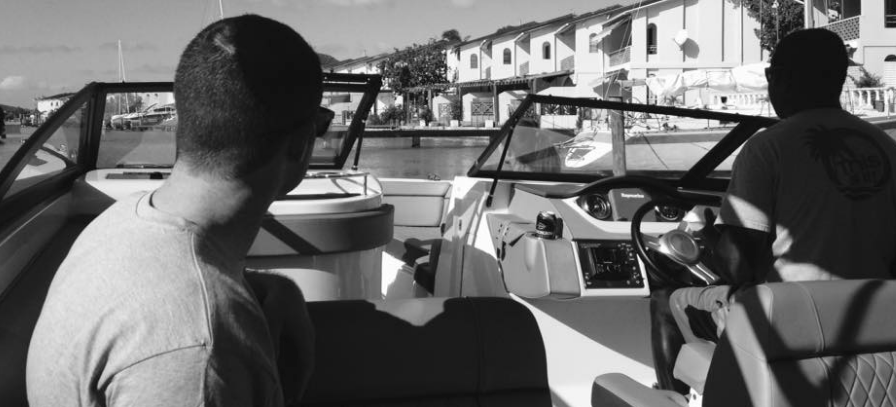 Roger Ver boating in beautiful Antigua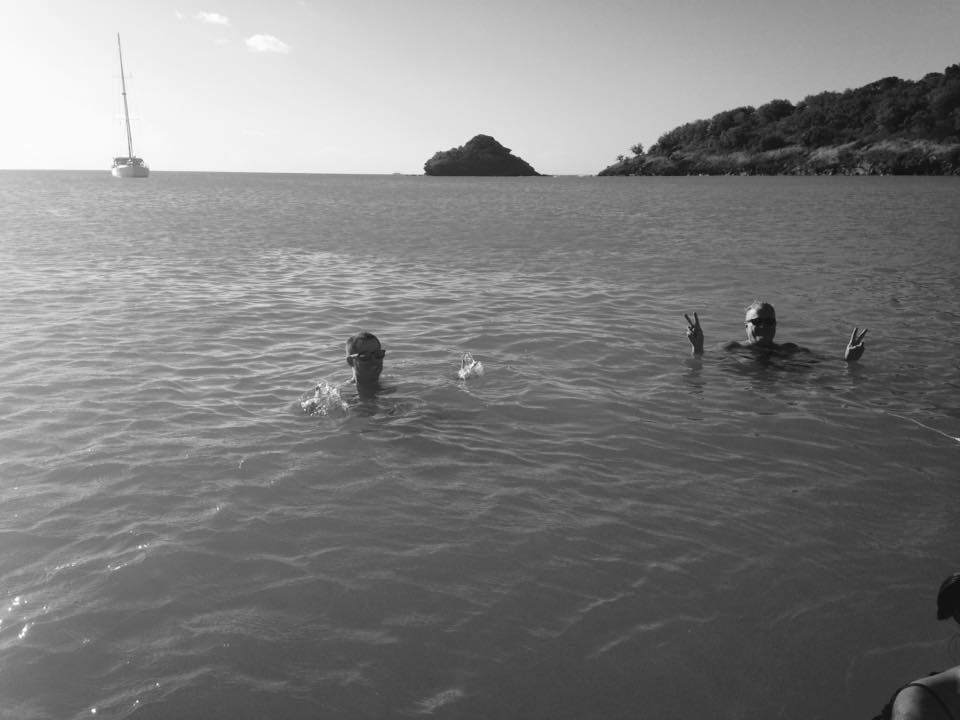 Roger Ver and Calvin Ayre take a dip
Ver, Ayre: "It's All About Bitcoin Cash Moving Forward"
In addition to Roger Ver, Calvin Ayre (in case you were wondering,  their last names do rhyme) is also among the early big investors in Bitcoin Cash.  He recently acquired the CoinGeek.com website, which he promises will be completely upgraded in the coming weeks.
"CoinGeek.com is a major addition to my company's portfolio," he tells us.
Long time readers of Gambling911.com would already be familiar with Ayre, who once graced the cover of the 2006 Forbes Billionaire issue. 
While the gambling industry will always be in his blood, Ayre is most passionate about Bitcoin Cash these days.
Few involved in the iGambling sector can deny Ayre's savvy business decisions over the years, though it's easy to dismiss him as "just one man".  Imagine if you will taking two brilliant minds and having them go all-in on the same platform.  That would be Ayre and Ver and Bitcoin Cash.  
G911 readers may be less familiar with Ver.  Anyone serious about the crypto-currency space knows this man.  In fact, his nickname is "Bitcoin Jesus". 
Ver, who owns bitcoin.com, is a prominent supporter of bitcoin adoption and saw the cryptocurrency as a means to promote economic freedom.
He is now among the biggest cheerleaders for Bitcoin Cash, a hard fork of the cryptocurrency created to fix adoption issues including the aforementioned high fees.
Ver has his detractors.  This shouldn't come as any big surprise.  With Bitcoin trading at over $7000 as this was going to press, folks who have a financial interest in the crypto-currency will do whatever it takes to protect their investment. For Ver and Ayre, it's not IF Bitcoin Cash will dominate the crypto-currency space, it's a matter of WHEN.
Scroll Down For More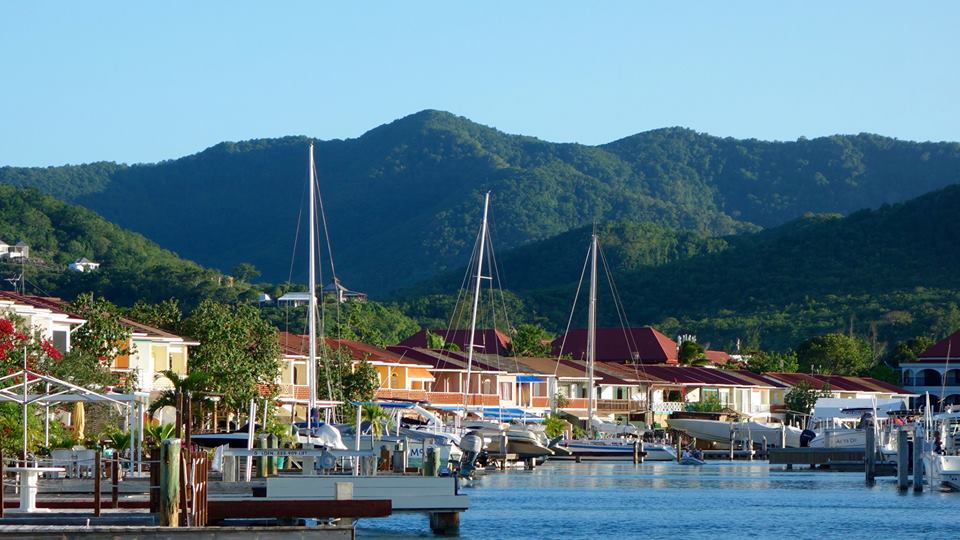 We spent the day boating in beautiful Antigua with Calvin Ayre and Roger Ver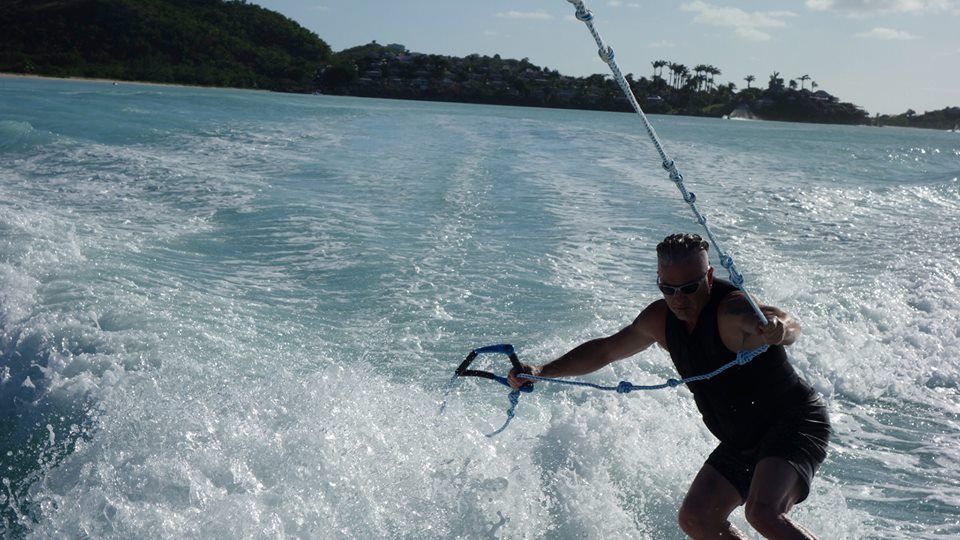 Calvin Ayre wakeboarding in the waters of Antigua
Bitcoin Cash Already a Force
Since the fork, Bitcoin Cash continues to more than hold its own.  
"Bitcoin Cash has the third largest market cap and on some days can be number one," Ver revealed to Gambling911.com.  Bitcoin and Ethereum are typically number one and number two, respectively.
"In recent days we are seeing around $50,000 in new Bitcoin Cash wallets per day," Ver added.
Another advantage of Bitcoin Cash, he tells us, it can be used for offline transactions with ease and in a matter of minutes.
Ver admits his "goal was to get as many people using Bitcoin as he possibly can".
Some say that, because he is no longer advocating for Bitcoin after making so much money in the process, this angel investor is turning his back on – not just Bitcoin but those who bought into it, with Ver's full backing.
He wholeheartedly disagrees. 
"Bitcoin Cash is what Bitcoin was (before the fork)," is the overall position he is taking these days. 
Where Things Went Wrong
So what exactly soured Ver in regard to Bitcoin?
Appearing last month on the Vin Armani Show, he named names, those folks Ver says are driving Bitcoin in the wrong direction.
"Once Bitcoin started to gain mainstream adoption and traction, a bunch of people came along and said, now we need to limit the number of people that can use Bitcoin on chain and we are going to limit the blocks to one megabyte and, if you don't like it, 'piss off' is basically what they said.
"It was going on this amazing path then a bunch of people that weren't part of the government, that claimed they liked Bitcoin, diverted Bitcoin and undermined Bitcoin's usefulness causing it to probably not be the crypto-currency that wins in the end.
"It breaks my heart to say this.  It had just light years a head start over everything."
So who's to blame?
"Adam Back, Greg Maxwell, Peter Todd, Eric Lombrozo, Luke Junior," he named off.  "I'm sure they're smart programmers (but) they intentionally undermined Bitcoin's usefulness for money and they opened the door for people who want to use things other than Bitcoin in commerce."
He added: "If people start using things other than Bitcoin in commerce that's the end of Bitcoin being used as the one chain to rule them all and we are seeing that happen right before our eyes."
Armani chimed in that "it's a bit of a tragic tale but I think that what you have been predicting has come to fruition."
Scroll Down...

Pictured from left to right Calvin Ayre, Chris Costigan (Gambling911 Publisher) and Roger Ver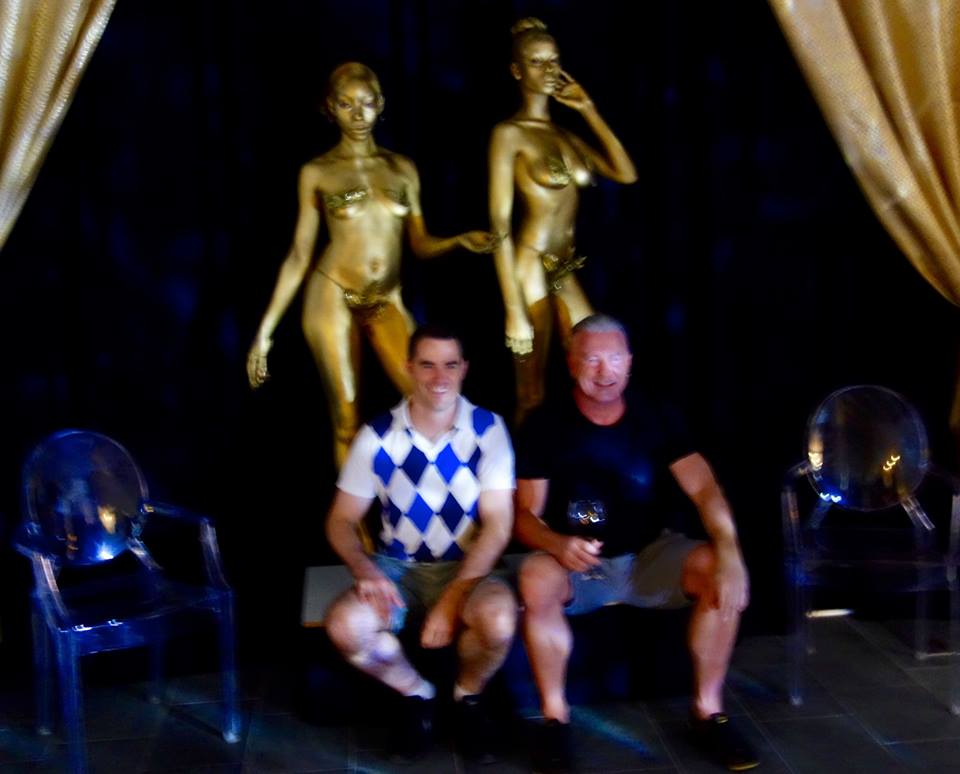 The Future of Bitcoin Cash
For his part, Ayre says Bitcoin Cash is gaining fast acceptance among online gamblers but Ayre wants more industries to embrace Bitcoin Cash.
Ayre will be holding his first conference in years this coming May in Hong Kong.  Billed as "eComm Meets bComm", the conference will be devoted to what the world will look like with massive on-chain scaling on one public blockchain.
"Spending on direct merchants adoption right now will improve the user experience," Ayre tells Gambling911.com.  "Merchant adoption and the user experience go hand in hand."
Ayre also advises online gambling operators not to offer every crypto-currency under the sun as this could ultimately dilute the overall market value of the top crypto-currencies, including Bitcoin Cash.
Ver agreed with that sentiment.  He proceeded to mention a few of the crypto-currencies out there with an uncanny aptitude of the integral framework for most of them, including the likes of Monero, Litecoin and Dash, each of which he claims have set limitations.
As for the end-users, Ver recommends exchanges such as Xapo.com and the trading site LocalBitcoins.com as vehicles to help boost the overall user experience.  CoinBase.com is currently among the most widely used exchanges but does have its drawbacks.
"I want to spread the good word about Bitcoin Cash," Ver said, reiterating that the world would be a better place if the government just got out of the way.  "More economic freedom makes everyone better off."
- Chris Costigan, Gambling911.com Publisher