Betfair IPO Values Online Gambling Market at $1.3 Billion
Published on:
Oct/20/2010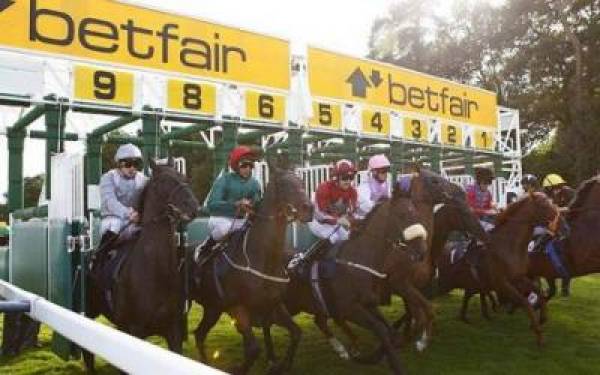 LONDON (MarketWatch) — Got a hunch David Beckham's going to pick up a yellow card in the second period? Or that High Class Lady's jockey will take a tumble on the backstretch at the next Kentucky Derby? If so, "spot betting" on sports could be for you.
In Britain, where the concept of spot betting on sports currently has widespread currency due to allegations involving Pakistan's cricket team, and where the gambling industry as a whole was worth $133.29 billion in 2006-2007, spot betting, sometimes also referred to as "in-play" betting although it is not a precise equivalent, is both an industry leper and a potential source of new revenue.
While gambling brokers are mostly reluctant to admit they are actively engaged in the activity, indications are that this part of the gambling industry is growing quickly.
There are currently four publicly-traded gambling firms listed on the London Stock Exchange: 888 Hldgs /quotes/comstock/23s!e:888 (UK:888 48.00, -0.75, -1.54%) , Ladbrokes PLC /quotes/comstock/23s! e:lad (UK:LAD 132.86, -1.24, -0.92%) , PartyGaming PLC /quotes/comstock/23s!e:prty (UK:PRTY 271.10, -0.70, -0.26%)  and William Hill PLC /quotes/comstock/23s!a:wmh (UK:WMH 161.40, +1.50, +0.94%) .
An IPO by Betfair, scheduled for Oct. 22, would mark the fifth, and is the latest indication that the betting industry is facing new levels of interest. And along with that interest comes the potential for new, innovative products, or at least a reaffirmation of current practices.
"The reality is that for traditional sports [betting operators] the fastest growing area of their business is 'in-play betting' — i.e. betting on the next corner [in a soccer match], the next point, etc.," said Nicholas Batram, an analyst at KBC Peel Hunt.
"Effectively, in-play enables bookmakers to substantially increase the number of markets that they offer."
Ahead of the IPO, Betfair, which in 2009 acquired U.S. online wagering business TGV, has set a price range for the offer of between €11 ($17) and €14 per share.
This is equivalent to between €1.16 billion and €1.48 billion of equity value, based on 105.5 million issued shares as of Oct. 6., according to the company's listing statement.
Betfair's founders, Andrew Black and Ed Wray, could, at this level, net between $261 million and $332 million for their 22.5% stake.
Betfair said that in the year ended April 30, it averaged more than 5 million transactions per day on its betting exchange.
And this figure, said the company, is more than all the daily transactions conducted on European stock exchanges combined.
From spread to spot
So what is spot betting? And why is it such a closely-guarded secret?
"[Spot betting] is still a fledging part of the industry in the U.K," said Graeme Sharpe of William Hill, one of Britain's major bookmakers. "It's developed along with two things: the live coverage of sporting events and the fact that it's now possible to bet online."