Las Vegas Rebound Riding on $8.5B CityCenter
Published on:
Nov/30/2009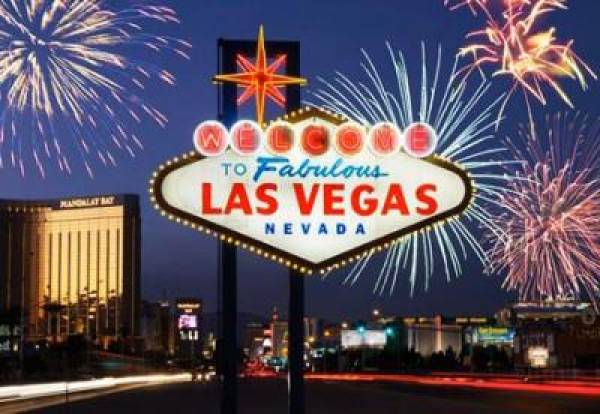 LAS VEGAS - (Associated Press) - Sin City is pinning its biggest bet ever - $8.5 billion - on a 67-acre, six-tower complex of striking hotels, gourmet restaurants, swank shops and a single casino that starts opening Tuesday in the heart of the Las Vegas Strip.
Many watching the high-stakes roll of the dice shudder at the thought that nearly 5,900 rooms in three hotels will be awaiting guests when CityCenter's crown jewel - the 4,004-room Aria Resort & Casino - opens Dec. 16. That will increase Las Vegas' already saturated inventory by more than 4 percent at a time when fewer visitors are coming and room prices have fallen 25 percent from last year.
CityCenter's debut might pull rates even lower, but state leaders hope the complex leads Nevada out of two years of economic misery that has hit the state with record unemployment, foreclosures and bankruptcies.
"We're in a 12-round fight. The first six rounds, you guys got beat up," Tony Alamo of the Nevada Gaming Commission told CityCenter owners MGM Mirage and Dubai World when Aria's license was approved.
"We're putting all our eggs in the `grow-the-market' basket. I would be lying to you if I wasn't concerned - that's a reality," he said. "This is not just the company, it's the state."
When The Mirage opened in 1989, it launched two decades of expansion that more than doubled the number of rooms in Las Vegas to some 141,000 today. A record 39.2 million visitors came to Sin City in 2007, but that dropped to 37.5 million last year as the recession kept many people away.
Sin City's rapid growth came to a halt, crippling casinos and construction, the state's two largest industries. Nevada's unemployment hit a record 13.3 percent in September.
According to the Las Vegas Convention and Visitors Authority, most of about 40 projects that have been proposed or started haven't determined completion dates.
Construction started on three projects that would add 9,390 rooms to the Strip, but Boyd Gaming's $4.8 billion Echelon, the Fontainebleau Las Vegas and an addition at Caesars Palace are all on hold. The $3.9 billion Cosmopolitan casino-resort is scheduled to open next to CityCenter in September 2010, but it's now owned by Deutsche Bank after the developers fell into foreclosure.
Phil Ruffin, who owns the Treasure Island casino-resort about 1 1/2 miles north of CityCenter, said new hotels have historically helped tourism but CityCenter is opening into unprecedented economic circumstances.
"It's going to be bloody out there," the Kansas billionaire told The Associated Press. "We wish them all the success in the world because it would help the whole city of Las Vegas, but I can't think of a worse time to open up 7,000 rooms."
Including condominiums, CityCenter will have nearly 6,800 units open early next year with 400 more hotel rooms planned.
While marketed to high-end customers, rates for a room at CityCenter on Dec. 20 start at $129 at the boutique Vdara, $149 at anchor resort Aria and $345 at the luxury Mandarin Oriental.
Ruffin said tourism likely won't improve substantially until unemployment drops nationally. Others fear that even when the economy improves, visitors won't spend as freely as they did before the downturn.
CityCenter has had anything but a smooth trip to completion. In the five years from the drawing board to its final touches, its funding nearly lapsed, MGM Mirage and Dubai World fought in court, and six construction workers died.
Ruffin bought Treasure Island for $775 million and took over in March, giving MGM Mirage a cash infusion to help it survive and finish building its massive complex.
MGM Mirage and Dubai World each have billions in debt, and Dubai World last week asked creditors for a six-month break from payments on the $60 billion it owes creditors. MGM Mirage officials say the standstill won't affect CityCenter; the partners agreed with banks in April to fully fund and finish the project. MGM Mirage spokesman Alan Feldman said the agreement includes cross-default language that protects the company against any issues at Dubai World.
The result is 18 million square feet in six soaring glass towers and a retail promenade, all built to give visitors a sense of its enormous scale. Each building has gold certification from the U.S. Green Building Council's Leadership in Energy and Environmental Design program.
The modern design evokes the feel of a major city's bustling downtown, in contrast with the sprawling resorts that have dominated the Strip, including an Egyptian pyramid, Venetian canals, a pirate show and a volcano.
Aria has about as much casino space as the Bellagio next door and offers 15 places to dine. The rest of the complex has 12 restaurants, ranging from cafes to classic French cuisine by Pierre Gagnaire, a Michelin three-star chef opening his first U.S. restaurant.
There are also 670 condominium-only units opening in January and a 400-room Harmon Hotel & Spa, though it won't open until at least late next year.
There are 15 fine art installations on site, including a Henry Moore sculpture set in a quiet alcove and a large typewriter eraser by Claes Oldenburg and Coosje van Bruggen. Maya Lin, known for designing the Vietnam Veterans Memorial in Washington, used recycled silver to build a scale model of the Colorado River over Aria's registration desk.
Jim Murren, CEO of MGM Mirage, said he felt CityCenter needed to incorporate elements found in major cities that Las Vegas doesn't have and give residents a reason to visit the Strip.
"What do we have here? Where's our Lincoln Center, where's our museum, where is that environment?" Murren said. "We don't have every element that major cities have - even after this we certainly don't - but we will have that feeling, you'll get that emotion there."
MGM Mirage and Dubai World hired 12,000 workers from a pool of 175,000 applicants, calling it the largest employment opportunity in the U.S. this year. However, the end of construction at CityCenter will mean about 10,000 laborers must find other projects - something nearly impossible in Las Vegas these days.
CityCenter's owners now find themselves fighting for returns on a resort valued at roughly $4.88 billion as of Sept. 30, less than 60 percent of its construction cost, according to estimates MGM Mirage released last month after it reduced CityCenter's condo prices. The company told regulators Nov. 13 that 1,443 of the 2,440 condo and condo-hotel units were under contract.
Competitors, meanwhile, will see if CityCenter brings more visitors to Las Vegas, then fight to get them in their casinos.
"It's going to be a scramble about customers," Ruffin said. "No doubt about that."
Murren said even though MGM Mirage would probably be better off financially if CityCenter were never built, its finish represents a catalyst that couldn't come at a better time.
"We're at the eve of opening up something that was unimaginable this year, that will have a profoundly positive impact on our cash flows, our cross-marketing opportunities for our other properties, and on visitation and revenue to all of Las Vegas," Murren said. "I believe that it couldn't happen at a better time now that we've survived the first six rounds of the fight."
Alamo said that despite its troubles, CityCenter has a good chance to succeed - but needs a little luck.
"Let's just ring the seventh-round bell," he said.
OSKAR GARCIA, Associated Press