More Betting Scandals: 5th Lions Player, Cincinnati Bearcats
Published on:
May/27/2023
Five National Football League players were suspended last month linked to wagering on league games or placing bets within the team's facilities.  Now the NFL is saying more suspensions are possible.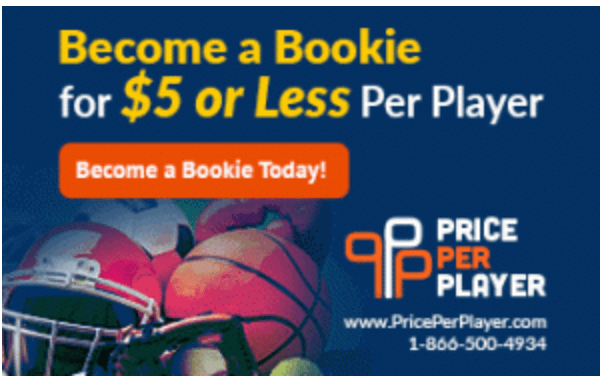 2022 first-round pick Jameson Williams was among the Lions players suspended, though it found he did not gamble on NFL games but instead placed the wagers at a Lions facility. Lions wide receiver Quintez Cephus, Lions safety C.J. Moore and Washington Commanders Shaka Toney have been suspended indefinitely for betting on NFL games.
A second wave of violations is said to involve at least one other Lions player, though details are scant at this time.  The player currently under investigation is not believed to be a prominent member of the Lions franchise, according to the Atlantic.
In recent weeks, a handful of colleges have also been entangled in gambling scandals, including Alabama baseball and multiple sports programs at Iowa University and Iowa State.
Multiple sources tell SI.com that Bert Eugene Neff Jr. placed wagers raising suspicion before an Alabama-LSU baseball game on April 28 and ultimately led to dismissals within two college baseball programs.
Sportsbook surveillance indicated Neff was in communication with Crimson Tide coach Brad Bohannon at the time he placed the wager.  Bohannon was ultimately fired by the team.
Neff's son, Andrew, is a pitcher on the Cincinnati Bearcats' baseball roster.
This week it was revealed that University of Cincinnati fired two of its staff members on the Cougars baseball team following a probe of their alleged gambling activity.
"On May 8, University of Cincinnati Athletics began an internal review of potential NCAA infractions involving the baseball program," the school said in a statement. "Although the review is ongoing, Sprague and Nagel have been dismissed based on initial findings. UC is cooperating with the NCAA in this matter. Since this is an ongoing investigation, we will not be commenting further at this time."
Through his work as a coach and administrator with Indiana Elite—a youth travel team for teenage players—Neff also has ties to college recruiting.
Sports Betting Hall of Fame inductee Joe Brennan, Jr, who was instrumental in getting the Professional and Amateur Sports Protection Act of 1992 (PASPA) overturned in the Supreme Court, insisted that regulation is working as intended.
"Say what you will, but regulated sports betting is working as promised, by policing the market and swiftly identifying transgressors."
- Alejandro Botticelli, Gambling911.com Senior Reporter