Betr Introduces Real Money Fantasy Sports Vertical That Looks a Lot Like Sports Betting
Published on:
Aug/01/2023
Betr introduced a daily fantasy sports product that resembles PrizePicks in states where the latter has been scrutinized by regulators

Company has chosen not to offer this product in the two states where they have obtained a sports betting license

Betr's representation in the Ohio market in June was a mere .13 percent in terms of overall handle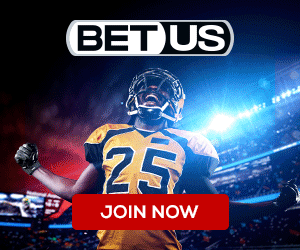 The Betr Fantasy & Sportsbook iOS app was set to debut in 24 jurisdictions across the United States and eventually anticipates operating in all 50 states.  That's a lofty goal considering Maryland, West Virginia and, most recently, Wyoming, have chased the likes of PrizePicks and Underdog Fantasy out of their respective states for offering a similar product.
The new offering is a "pick 'em style" fantasy game.  Now live, a few folks across the interwebs were quick to point out this looks a whole lot like sports betting.
Just good old fashioned fantasy sports at Betr, definitely not sports betting, nothing to see here. pic.twitter.com/idnmC5qI1U

— Dustin Gouker (@DustinGouker) August 1, 2023
Like with PrizePicks, individuals will be asked to select anywhere from 2 to 8 players and accurately pick whether each player will achieve a result above or below a set mark (i.e. number of strikeouts for a baseball pitcher).  This is similar to a parlay in sports betting whereby each selection must be correct in order to receive a payout.  It also resembles player prop betting. 
"We are thrilled to expand the Betr Gaming business by introducing our real money fantasy sports vertical with the launch of Betr Picks," said Joey Levy, Founder and CEO of Betr. "Betr Picks allows us to acquire and engage real money gaming users across the United States, enabling Betr Gaming to more fully capitalize on the nationwide presence of Betr Media for the first time, all while providing a complimentary pre-match experience to our in-play focused OSB product. We believe Betr Picks already features a strong core user experience relative to existing pick 'em products, and we have several material enhancements that will be released over the coming weeks and months including more sports, game modes, media integrations, deposit and withdrawal capabilities, and more."
And how do we know the new Betr fantasy product doesn't quite meet the smell test?
You'll notice they're not offering it in either Ohio or Massachusetts.  These just happen to be the two states where Betr has secured sports betting licenses.
Levy explains Betr Picks was 'always part of the plan' even though it seemingly popped up out of nowhere. The company did announce intentions to introduce two new additional real money gaming verticals a few weeks back.
"It was always our plan to start by launching as a media company to begin building our nationwide audience and brand and developing the community that we have. Betr Media has quickly established itself, at least on social, as the fastest-growing sports betting media brand in the United States. So so we did that first. Second is we launched this free-to-play version of our beta sportsbook experience, too…onboarding and educating new users that have an interest in Betr per the work of Betr Media."
Levy insists he wanted to get this all rolled out ahead of Saturday's marquee fight between Jake Paul and Nate Diaz.  Jake Paul is the brother of Betr co-owner Logan Paul.
Betr is the official and exclusive sports betting and fantasy partner for Jake Paul vs. Nate Diaz.  The site will be offering a special Paul vs. Diaz free-to-play picks game and a chance to win a piece of up to $1M in prizes.
"We plan on being in at least 30 states by the end of the year, and we decided to prioritize getting this product live as quickly as we could for Jake's fight against Nate Diaz and ahead of NFL season," he explained. "In these states, we obviously felt comfortable from a statute or case law legal precedent standpoint after you what was a pretty extensive diligence process that our legal team conducted before ultimately deciding to enter into the fantasy sports category."
Don't tell that to Wyoming regulators.  They claim PrizePicks and Underdog Fantasy were offering products that "fall under the exact definition of sports wagering".  And Betr's "pick 'em style" fantasy game is nearly identical to those two.
Wyoming regulators didn't mince words in a letter sent out to both PrizePicks and Underdog Fantasy.
"The Wyoming Gaming Commission became aware that your business offers gambling on sporting events to Wyoming residents," both letters read, "Specifically, your business purports to offer fantasy sports contests but, in reality, the offering appears to fall under the exact definition of "sports wagering" as defined in Wyo. Stat. Ann. § 9-24-101(a)(xii). This offering may violate Wyoming's gambling laws found inWyo. Stat. Ann. §§ 6-7-101 through -104, §§ 9-24-101 through -106, and Wyoming Gaming Commission's Online Sports Wagering Rules, Chapters 1 through -9."
Penalties for those violations include fines as high as $3 million and up to 3 years of jail time, according to the letters.
Betr, meanwhile, continues to raise money.  The company raised an impressive $35M in Series A2 funding at a $300M pre-money valuation in June.
But Betr's sports wagering product has yet to catch on.  In Ohio, out of 18 licensed sportsbook apps,  Betr ranked dead last.  Their June handle was a mere $469,586, or .13% of the overall market.  Note, there is a point (.) in front of that number 13.  Think 13 cents, not 13 dollars. 
To be fair, FanDuel and DraftKings occupy just shy of 70 percent of the Ohio sports betting market.  FanDuel's sports betting handle was $120,326,665 and DraftKings was $117,493,459.  Bet365 and BetMGM each have around 7 percent of the market share, leaving little in the way of any crumbs for the remaining 14 operators.
- Gilbert Horowitz, Gambling911.com