Betr Acquires Chameleon Platform from FansUnite
Published on:
May/09/2023
Betr founder Joey Levy shared the news Tuesday that his sports betting company, co-owned by YouTube influencer and boxer Jake Paul, has acquired the Chameleon platform.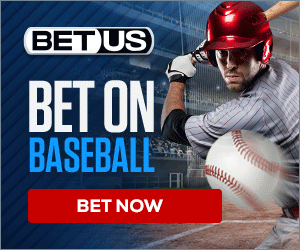 Chameleon offers a full suite of gaming solutions, including Player Account Management ("PAM"), sports betting engine, and casino management. Chameleon has received Gaming Labs International ("GLI") certification in multiple U.S. jurisdictions.
Betr is a microbetting-focused gaming company that concentrates on live in-play tiny wagers on such things as pitches & at-bats of baseball games and plays & drives of football games.
Betr claims to have grown its aggregate following from 0 to over 1.4 million while generating over 1 billion impressions across its social channels.
"Thrilled to share that Betr has acquired the Chameleon platform from FansUnite and that we are also welcoming the engineering team that has been working on this platform for several years to the Betr family. This is a transformational transaction for Betr that enables Betr Gaming to fully control our ability to execute against our core strategy, while also capturing a material amount of gross margin for our business model.

"Our current product experience is very much a beta product, which we refer to internally as V0 of the Betr product experience. We released V0 to get live as soon as possible, which has enabled us to 1) build our user base and accrue revenue in the early stages of our business; 2) learn from user feedback and data to inform future iterations to the product experience; and 3) demonstrate to the marketplace the core tenets of our vision: 1) A simple, intuitive, and entertaining UI/UX, 2) instant gratification-focused betting, and 3) a challenge to the industry's incorrect assumption that sportsbook is a commoditized product by releasing something fundamentally different than our competitors. With the Chameleon platform and team, we can now immediately begin work on developing V1 of the Betr product experience, which we expect to launch during H1 2024.

"Finally, we are thrilled to have been able to execute this acquisition in a cost-effective manner consistent with how we have rolled out Betr Gaming and Betr Media from both market access and talent acquisition standpoints to date — by entering into strategic transactions that feature an equity component to align incentives with our partners who believe in Betr while helping Betr preserve cash."
- Gilbert Horowitz, Gambling911.com