Bet the Next Quarterback to be Benched - 2022 NFL
Published on:
Oct/04/2022
Our first official quarterback benching of the 2022 NFL season only took four weeks to come to fruition.  And just like that, Mitchell Trubinsky is first to be benched for the Pittsburgh Steelers.  Kenny Pickett will take over in Pittsburgh starting Sunday.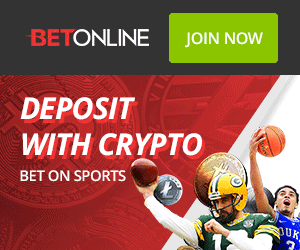 So, that begs the question, which QB will be next?
According to the number-crunchers at BetOnline, Baker Mayfield and Carson Wentz have the shortest leashes.  They have made Mayfield the slight favorite at +150.  This means that a bet of $10 will pay $15.
Carolina lost at home to Arizona 26-16.  Mayfield completed 22-of-36 passes for 197 yards along with one touchdown but also had two interceptions.
Panthers head coach Matt Rhule addressed what looked like a broken offense, led by Mayfield.
"Nah. I didn't think about that today. I was just kinda in the moment like, 'Hey, go to the next drive,'" Rhule said. "Obviously, I know it wasn't good enough. And I know the numbers aren't what they need to be—in a lot of different areas. I have to, even as I said to the team, go back and see, 'Hey, why is this happening? Why are we not playing better than this?' I know we have the personnel on offense to make plays and it's just not coming together the way it needs to."
ESPN's Adam Schefter reports that Sam Darnold's (ankle) is still not close to returning to play.  Until that happens, don't expect Mayfield to be sidelined.
Wentz pays $17.50 for every $10 bet should he be benched first.
The Commanders quarterback completed 25-of-42 passes for 170 yards, one touchdown and two interceptions in a loss to Dallas on Sunday.
Next Quarterback Benched (non-injury related)
Baker Mayfield            +150
Carson Wentz             +175
Davis Mills                   +700
Justin Fields                +900
Matt Ryan                   +900
Geno Smith                 +1000
Marcus Mariota          +1000
Ryan Tannehill            +1100
Jared Goff                   +2000