Bet on DeAndre Hopkins Next Team: Cowboys Favorites
Published on:
May/26/2023
Once a Top 3 wideout in the league, DeAndre Hopkins has now become what some are calling the "Kyrie Irving" of the NFL.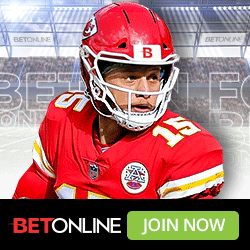 Hopkins apparently had requested a trade, and then didn't, and then today he was released by the Cardinals.
So where is "Nuk" going to land next? Well, our prognosticators have drummed up a list of 16 possibilities.
Jerry Jones is always looking for the venerable veteran so Dallas tops the list with 3-1 odds. The Chiefs are second on the board (4-1), followed closely by the Panthers at 5-1. Hopkins is a South Carolina kid so maybe he ends up closer to home with a rookie QB.
DeAndre Hopkins Next Team
Dallas Cowboys                         3-1
Kansas City Chiefs                     4-1
Carolina Panthers                      5-1
Baltimore Ravens                      7-1
Buffalo Bills                              7-1
New England Patriots                7-1
Philadelphia Eagles                   7-1
Detroit Lions                             9-1
New York Giants                       9-1
Chicago Bears                           10-1
New York Jets                           14-1
Cleveland Browns                     20-1
Los Angeles Chargers                22-1
Jacksonville Jaguars                   25-1
Las Vegas Raiders                      25-1
Green Bay Packers                    33-1
Tampa Bay Buccaneers              33-1