Where Can I Bet the NFL Draft Online From Illinois?
Published on:
Apr/22/2023
None of the Illinois regulated apps will be offering betting on this year's NFL Draft.  But don't despair.  Our friends at BetUS will be taking bets on the Draft.  Illinois residents are welcome.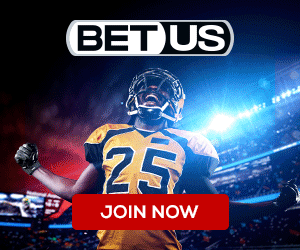 Why Can't I Bet the NFL Draft From Illinois?
As noted above, you can, just not with the likes of DraftKings, FanDuel, BetMGM and other state-regulated apps.
Illinois does not consider the NFL Draft a sporting event, but rather a selection event.
This follows in line with most other state stances.
New York, for example, says that "the NFL draft does not fit into the definition of sports wagering as defined by statute".
Bears Draft Possibilities
Chicago is favored to land Jalen Carter, though, that's far from a lock.  Seattle and Detroit are also in the mix as are the Philadelphia Eagles.
Carter was involved in a reckless driving incident resulting in a death.  He had previously been considered a top draft pick.
Rot     2023 NFL Draft - Team to Draft Jalen Carter     Moneyline
2701     Seattle Seahawks         +500
2702     Detroit Lions         +400
2703     Las Vegas Raiders         +1500
2704     Chicago Bears         +350
2705     Philadelphia Eagles         +500
2706     Atlanta Falcons         +1000
2707     Houston Texans         +1500
2708     Arizona Cardinals         +1500
2709     New York Jets         +2500
2710     Indianapolis Colts         +3000
2711     Any Other Team         +225
All wagers have action
Rot     2023 NFL Draft - Team to Draft Jaxon Smith-Njigba     Moneyline
2201     Houston Texans         +425
2202     Chicago Bears         +600
2203     New England Patriots         +400
2204     Green Bay Packers         +700
2205     Baltimore Ravens         +1800
2206     Tennessee Titans         +1200
2207     New York Giants         +1800
2208     Kansas City Chiefs         +3000
2209     Washington Commanders         +4000
2210     Seattle Seahawks         +2500
2211     Any Other Team         +115
More NFL Draft Picks
Rot     2023 NFL Draft - To be selected as a Top 5 Draft Pick     Moneyline
1004     Will Levis         -450
1005     Anthony Richardson         -135
1006     Tyree Wilson         -190
1007     Jalen Carter         +200
1008     Devon Witherspoon         +900
1009     Christian Gonzalez         +1000
1010     Myles Murphy         +9000
1012     Paris Johnson Jr.         +4000
1013     Joey Porter Jr.         +9000
1014     Broderick Jones         +9500
1015     Luke Van Ness         +6000
1016     Peter Skoronski         +5500
1017     Bijan Robinson         +5000
1018     Will McDonald IV         +9000
1019     Jaxon Smith-Njigba         +9000
1020     Darnell Wright         +8000
1021     Zay Flowers         +12500
1022     Quentin Johnson         +15000
1023     Tanner McKee         +15000
All wagers have action.
Football
NFL Draft 2023
Draft by Position Thu, Apr 27, 2023 EST
Rot     2023 NFL Draft - 1st Running Back Drafted     Moneyline
1101     Bijan Robinson         -10000
1102     Jahmyr Gibbs         +1000
1103     Zach Charbonnet         +7500
1104     Tyjae Spears         +9000
1105     Tank Bigsby         +10000
All wagers have action.
Rot     2023 NFL Draft - 1st Wide Receiver Drafted     Moneyline
1201     Jaxon Smith-Njigba         -350
1202     Zay Flowers         +450
1203     Quentin Johnston         +950
1204     Jordan Addison         +700
1205     Jalin Hyatt         +3000
All wagers have action.
Rot     2023 NFL Draft - 1st Tight End Drafted     Moneyline
1301     Michael Mayer         -140
1302     Dalton Kincaid         +120
1303     Darnell Washington         +950
1304     Luke Musgrave         +7400
1305     Sam LaPorta         +7300
All wagers have action.
Rot     2023 NFL Draft - 1st Offensive Lineman Drafted     Moneyline
1401     Paris Johnson Jr.         -150
1402     Peter Skoronski         +140
1403     Broderick Jones         +600
1404     Darnell Wright         +450
1405     Anton Harrison         +5000
All wagers have action.
Rot     2023 NFL Draft - 1st Cornerback Drafted     Moneyline
1501     Christian Gonzalez         +160
1502     Devon Witherspoon         -210
1503     Joey Porter Jr.         +1800
1504     Brian Branch         +4000
1505     Deonte Banks         +3500
1507     Emmanuel Forbes         +3500
All wagers have action.
Rot     2023 NFL Draft - 1st Defensive Player Drafted     Moneyline
1601     Will Anderson Jr.         -180
1602     Jalen Carter         +800
1603     Tyree Wilson         +150
1604     Christian Gonzalez         +3000
1605     Devon Witherspoon         +3000
All wagers have action.
Rot     2023 NFL Draft - 1st Linebacker Drafted     Moneyline
1701     Jack Campbell         -115
1702     Drew Sanders         +130
1703     Trenton Simpson         +375
1704     Daiyan Henley         +2500
1706     Noah Sewell         +5500
1707     Demarvion Overshown         +4500
- Ean Lamb, Gambling911.com