Beckham to Join Ravens, LIV Golf Players 'Not Washed Up'
Published on:
Apr/10/2023
The Baltimore Ravens made their boldest move of the offseason -- and delivered perhaps their strongest message to disgruntled quarterback Lamar Jackson -- by reaching a one-year agreement with three-time Pro Bowl wide receiver Odell Beckham Jr. on Sunday.
The deal is worth up to $18 million and includes $15 million guaranteed, a source told ESPN's Adam Schefter.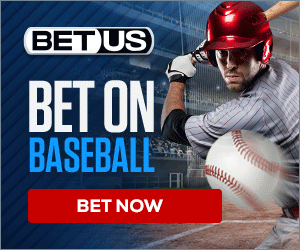 Latest Ravens Super Bowl Odds 2024
Rot     Odds to Win Super Bowl 2024     Moneyline
2001     Kansas City Chiefs         6/1
2002     Buffalo Bills         9/1
2003     Philadelphia Eagles         9/1
2004     San Francisco 49ers         9/1
2005     Cincinnati Bengals         9/1
2006     Dallas Cowboys         14/1
2007     Los Angeles Chargers         22/1
2008     New York Jets         12/1
2009     Baltimore Ravens         30/1
2010     Denver Broncos         40/1
2011     Jacksonville Jaguars         22/1
2012     Detroit Lions         22/1
2013     Miami Dolphins         25/1
2014     Green Bay Packers         50/1
2015     Los Angeles Rams         35/1
2016     Cleveland Browns         40/1
2017     Las Vegas Raiders         40/1
2018     New York Giants         40/1
2019     Minnesota Vikings         40/1
2020     Tampa Bay Buccaneers         80/1
2021     New Orleans Saints         40/1
2022     New England Patriots         66/1
2023     Carolina Panthers         50/1
2024     Pittsburgh Steelers         50/1
2025     Seattle Seahawks         50/1
2026     Tennessee Titans         80/1
2027     Chicago Bears         40/1
2028     Atlanta Falcons         70/1
2029     Washington Commanders         70/1
2030     Arizona Cardinals         150/1
2031     Indianapolis Colts         150/1
2032     Houston Texans         200/1
Brooks Koepka: LIV golfers Not 'Washed Up' After Strong Masters Performances
LIV Golf League captain Brooks Koepka, a four-time major championship winner, came up short Sunday, losing to Spain's Jon Rahm by 4 strokes, and thus helping the books as they desperately needed public favorite Koepka to lose.
Many speculated that Koepka wasn't used to playing 72 holes.
That being said, the second-year circuit's representatives fared pretty well at Augusta National Golf Club.
No they are not "washed up".
"We're still the same people," said Koepka, who missed the cut in his two previous Masters starts while recovering from a serious knee injury. "So I mean, I know if I'm healthy, I know I can compete. I don't think any of the guys that played this event thought otherwise, either. When Phil plays good, we know he's going to compete. Reed, the same thing.
"I think that's just manufactured by the media that we can't compete anymore; that we are washed up."
- Don Shapiro, Gambling911.com