Wichita State vs. Notre Dame Betting Line
Published on:
Mar/24/2015
The Wichita State vs. Notre Dame betting line had the Shockers as a -2 favorite despite being a number 7 seed to the number 3-seeded Irish.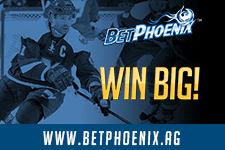 Both teams have lost only one game apiece in their last 10 overall. 
Wichita State faced another Kansas school, the mighty Jayhawks.  This was a revenge game on two different fronts.  First, they had to avenge a 75-56 loss to Kansas the last time they faced one another 23 years ago.  More importantly, these Shockers sought state dominance against a school that has refused to play them since. Kansas U has argued it would have nothing to gain from such a meeting.
"We don't have McDonald's All-Americans, we don't have guys that have been in the spotlight, and been given that pedestal," Shockers junior Fred VanVleet said. "We work for everything we've got, from managers to coaches to our preacher to, you know, whoever. We've scrapped and fought our whole lives."
Wichita State is just the fifth team to beat an in-state rival seeded at least 5 spots higher in NCAA Tournament history.  Kansas is now 12-1 all time against Wichita State following Sunday's loss.
This will be Wichita State's second appearance in the Sweet 16 in three years.
Notre Dame, meanwhile, took care of Butler but that was no easy task as the Fighting Irish had to get the job done in overtime.
The Irish move on to the Sweet 16 for the first time since 2003.
NCAA BASKETBALL - MEN - Mar 26

NCAA TOURNAMENT - MIDWEST REGIONAL - QUICKEN LOANS

ARENA - CLEVELAND, OH (SEMIFINALS)

 

Mar 26

803

WEST VIRGINIA

+13-110

o136-110

 
 

9:45 PM

804

KENTUCKY

-13-110

u136-110

 
 

Mar 26

805

WICHITA STATE

-1½-110

o137-110

 
 

7:15 PM

806

NOTRE DAME

+1½-110

u137-110

 

NCAA TOURNAMENT - WEST REGIONAL - STAPLES CENTER -

LOS ANGELES, CA (SEMIFINALS)

 

Mar 26

807

XAVIER

+10½-110

o136½-110

 
 

10:15 PM

808

ARIZONA

-10½-110

u136½-110

 
 

Mar 26

809

NORTH CAROLINA

+5½-110

o142½-110

 
 

7:45 PM

810

WISCONSIN

-5½-110

u142½-110

 

CBI TOURNAMENT - HOME TEAM ON BOTTOM

(SEMIFINALS)

 

Mar 26

811

EVANSVILLE

+3-110

 
 
 

7:30 PM

812

UL LAFAYETTE

-3-110

 
 

NCAA BASKETBALL - MEN - Mar 27

NCAA TOURNAMENT - EAST REGIONAL - CARRIER DOME

SYRACUSE, NY (SEMIFINALS)

 

Mar 27

877

NC STATE

+3-110

o130-110

+135

 

7:35 PM

878

LOUISVILLE

-3-110

u130-110

-155

 

Mar 27

879

MICHIGAN STATE

-2-110

o134½-110

-130

 

10:05 PM

880

OKLAHOMA

+2-110

u134½-110

+110

NCAA TOURNAMENT - SOUTH REGIONAL - NRG STADIUM -

HOUSTON, TX (SEMIFINALS)

 

Mar 27

881

UCLA

+8½-110

o145-110

+335

 

7:15 PM

882

GONZAGA

-8½-110

u145-110

-425

 

Mar 27

883

UTAH U

+5½-110

o135-110

+190

 

9:45 PM

884

DUKE

-5½-110

u135-110

-230

COLLEGE INSIDER TOURNAMENT - HOME TEAM ON BOTTOM

(QUARTERFINALS)

 

Mar 27

885

KENT STATE

+1-110

 
 
 

9:00 PM

886

NORTHERN ARIZON

-1-110

 
 
- Mary Montgomery, Gambling911.com