Why Bet Middle Tennessee-Syracuse: Blue Raiders 8-2 ATS vs. Winning Teams on Road
Published on:
Mar/19/2016
There are plenty of good reasons to bet the Middle Tennessee-Syracuse game Sunday and thus far the action has been relatively balanced with a line of Orange -6. 
Ad: Start Betting Online at BetPhoenix Here and Claim Hundreds of Dollars in Free Cash, Live In-Play Betting Available
We like this one in that Middle Tennessee will come into this game 8-2 Against The Spread versus teams with winning records.
The Blue Raiders proved to be a giant killer at this year's tournament, not just knocking out a top seed but beating a Michigan State team that had the second shortest odds of winning this year's NCAA Championship. 
''There was no doubt in that particular game, the best team won,'' said Syracuse coach Jim Boeheim, who caught the end of it after his own first-round game. ''From beginning to end, they played the best.''
Middle Tennessee has covered the spread in seven of their last ten games overall while Syracuse has done so in six. 
The Blue Raiders is 6-0 ATS in their last 6 non-conference games while the Orange is 8-2 ATS in their last 10 games vs. a team with a winning % above .600.  Syracuse has not performed well Against The Spread versus Conference USA teams as they have gone 0-4 ATS.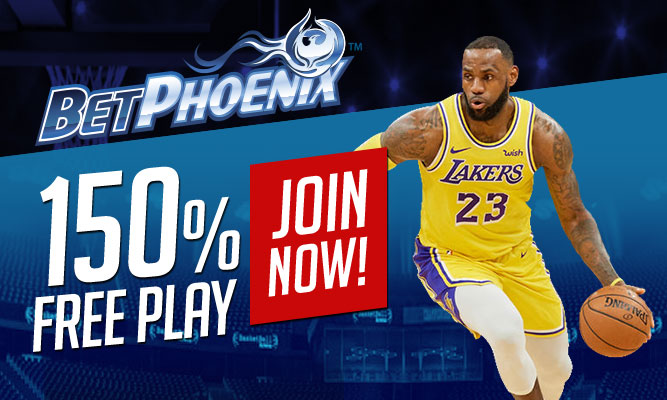 NCAA BASKETBALL - MEN - Mar 19

NCAA TOURNAMENT - 2ND ROUND
PNC ARENA - RALEIGH, NC

03/19/2016

525

PROVIDENCE

+11½-110

o153-110

 

18:43:00

526

NORTH CAROLINA

-11½-110

u153-110

 

NCAA TOURNAMENT - 2ND ROUND
WELLS FARGO ARENA - DES MOINES, IA

03/19/2016

527

CONNECTICUT

+7½-110

o140-110

+295

17:05:01

528

KANSAS

-7½-110

u140-110

-355

NCAA TOURNAMENT - 2ND ROUND
PEPSI CENTER - DENVER, CO

03/19/2016

533

GONZAGA

-1½-110

o138-110

 

17:43:00

534

UTAH U

+1½-110

u138-110

 

NCAA BASKETBALL - MEN - Mar 20

NCAA TOURNAMENT - SECOND ROUND
BARCLAYS CENTER, NY

03/20/2016

713

IOWA

+6½-110

o145½-110

+265

09:10:00

714

VILLANOVA

-6½-110

u145½-110

-325

03/20/2016

715

STEPHEN F. AUSTIN

+1½-110

o140½-110

 

11:40:00

716

NOTRE DAME

-1½-110

u140½-110

 

NCAA TOURNAMENT - SECOND ROUND
CHESAPEAKE CENTER, OK

03/20/2016

717

VA COMMONWEALTH

+7-110

o147½-110

+246

14:15:00

718

OKLAHOMA

-7-110

u147½-110

-306

03/20/2016

719

NORTHERN IOWA

+6½-110

o127½-110

+243

16:45:00

720

TEXAS A&M

-6½-110

u127½-110

-288

NCAA TOURNAMENT - SECOND ROUND
SCOTTRADE CENTER, MO

03/20/2016

721

MIDDLE TENN ST

+6½-110

o131-110

+243

15:10:00

722

SYRACUSE

-6½-110

u131-110

-288

03/20/2016

723

WISCONSIN

+4½-110

o136-110

+173

17:40:00

724

XAVIER

-4½-110

u136-110

-213

NCAA TOURNAMENT - SECOND ROUND
SPOKANE VETERANS ARENA, WA

03/20/2016

725

HAWAII

+6½-110

o144½-110

+246

16:10:00

726

MARYLAND

-6½-110

u144½-110

-306

03/20/2016

727

ST. JOSEPHS

+6½-110

o157-110

+235

18:40:00

728

OREGON

-6½-110

u157-110

-275

NIT TOURNAMENT - SECOND ROUND
BOTTOM TEAMS ARE HOME

03/20/2016

729

FLORIDA

+1-110

o140-110

 

09:00:00

730

OHIO STATE

-1-110

u140-110

 

03/20/2016

731

GEORGIA

+6½-110

o134½-110

+243

16:30:00

732

SAINT MARY'S CA

-6½-110

u134½-110

-288

COLLEGE INSIDER TOURNAMENT - SECOND ROUND
BOTTOM TEAM IS HOME

03/20/2016

733

TENNESSEE MARTIN

+6½-110

o135½-110

+243

15:30:00

734

BALL STATE

-6½-110

u135½-110

-288

NCAA BASKETBALL - MEN - Mar 21

NIT TOURNAMENT - 2ND ROUND
BOTTOM TEAMS ARE HOME

03/21/2016

619

GEORGE WASHINGTON

+3½-110

 
 

16:00:00

620

MONMOUTH

-3½-110

 
 

03/21/2016

621

GEORGIA TECH

+4-110

 
 

18:00:00

622

SOUTH CAROLINA

-4-110

 
 

03/21/2016

623

WASHINGTON

+5-110

 
 

20:30:00

624

SAN DIEGO STATE

-5-110

 
 

CBI TOURNAMENT - QUARTERFINALS
BOTTOM TEAMS ARE HOME

03/21/2016

627

DUQUESNE

+5½-110

 
 

16:00:00

628

MOREHEAD STATE

-5½-110

 
 

03/21/2016

629

NC GREENSBORO

+10-110

 
 

16:00:00

630

OHIO

-10-110

 
 

COLLEGE INSIDER TOURNAMENT - 2ND ROUND
BOTTOM TEAM IS HOME

03/21/2016

635

BOSTON U

+4-110

 
 

16:30:00

636

NJIT

-4-110

 
 
- Mary Montgomery, Gambling911.com