Where Can I Bet the 2018 March Madness Men's College Basketball Tourney Online?
Published on:
Mar/11/2018
You can bet the 2018 NCAA Men's College Basketball Tournament online at BetPhoenix and claim your FREE PLAY BONUS that could result in thousands of dollars in free money.  Scroll Down for Details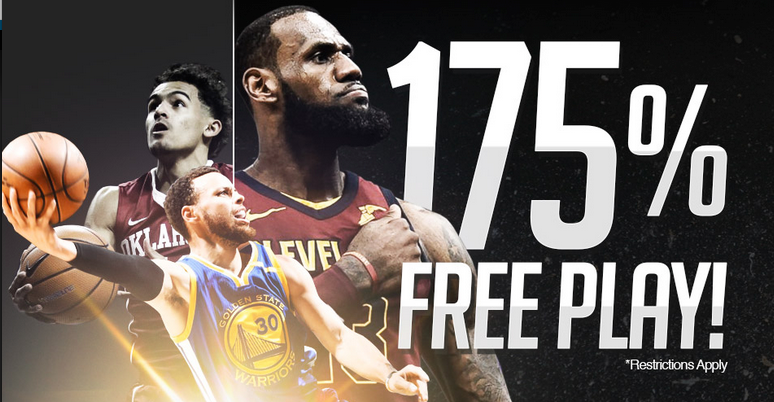 Promotion intended for recreational players only.
1 Promotion per deposit.
Valid for residents of the Americas or where authorized by management.
Promotion available for customers on regular juice lines.
Regular Free play rules apply.
Rollover is based on Deposit + Transfer fees if any + Free Play winnings.
This promotion carries a two-week hold.
Credit card deposits do not apply. (Cash deposits only)
Casino and Horse Racing action does not count towards the rollover.
Bonuses must be claimed at the time of the deposit and before placing any bets. Exceptions apply under management's discretion. 
Unused promotional credits will expire and be revoked after a period of 90 days.
Recent withdrawals must be replenished prior to bonus eligibility. 
Management reserves the right to nulify or revoke bonuses at it's discretion.
 
Early Odds to win 2017-18 NCAA Men's Tournament (4/2/18)
| Team | Odds |
| --- | --- |
| Villanova | 9/2 |
| Duke | 5/1 |
| Virginia | 6/1 |
| Michigan State | 8/1 |
| Michigan | 9/1 |
| Kansas | 10/1 |
| North Carolina | 12/1 |
| Purdue | 12/1 |
| Wichita State | 14/1 |
| Florida | 20/1 |
| West Virginia | 20/1 |
| Arizona | 20/1 |
| Xavier | 20/1 |
| Cincinnati | 20/1 |
| Tennessee | 20/1 |
| Texas Tech | 20/1 |
| Kentucky | 25/1 |
| Gonzaga | 25/1 |
| Auburn | 33/1 |
| Ohio State | 33/1 |
| Oklahoma | 40/1 |
| Missouri | 40/1 |
| Alabama | 40/1 |
| Texas A&M | 40/1 |
| Saint Mary's, CA | 50/1 |
| Rhode Island | 50/1 |
| Clemson | 50/1 |
| Penn State | 50/1 |
| UCLA | 66/1 |
| Baylor | 66/1 |
| Seton Hall | 66/1 |
| TCU | 66/1 |
| Texas | 66/1 |
| Arizona State | 66/1 |
| Florida State | 80/1 |
| USC | 80/1 |
| Arkansas | 80/1 |
| Virginia Tech | 80/1 |
| Creighton | 80/1 |
| North Carolina State | 80/1 |
| Louisville | 100/1 |
| Notre Dame | 100/1 |
| Miami, Fl. | 100/1 |
| Nevada | 100/1 |
| Loyola-Chicago | 100/1 |
| Houston | 100/1 |
| Syracuse | 100/1 |
| Oklahoma State | 100/1 |
| Washington | 100/1 |
| Butler | 125/1 |
| Middle Tennessee | 125/1 |
| Mississippi State | 125/1 |
| St. John's | 150/1 |
| Indiana | 200/1 |
| Memphis | 200/1 |
| Providence | 200/1 |
| Georgia | 200/1 |
| Kansas State | 200/1 |
| New Mexico State | 250/1 |
| Vermont | 250/1 |
| East Tennessee State | 250/1 |
| Louisiana | 250/1 |
| Harvard | 500/1 |
| Boise State | 500/1 |
| Florida Gulf Coast | 500/1 |
| Charleston | 500/1 |
| Rider | 500/1 |
| Buffalo | 500/1 |
| South Dakota State | 500/1 |
| St. Bonaventure | 500/1 |
| Montana | 1000/1 |
| UNC Asheville | 1000/1 |
| UC Santa Barbara | 1000/1 |
| Pennsylvania | 1000/1 |
| Toledo | 1000/1 |
| Belmont | 1000/1 |
| Nicholls | 1000/1 |
| Winthrop | 1000/1 |
| Savannah State | 1000/1 |
- Don Shapiro, Gambling911.com