Villanova has been dynamic on offense, while West Virginia has impressed with their defense. The Wildcats come into this one as a -5 favorite. The College Basketball Betting Power Ratings indicate that Villanova should be a -4.5 favorite here.  We have seen the number open at 4.5.  SCROLL DOWN FOR MORE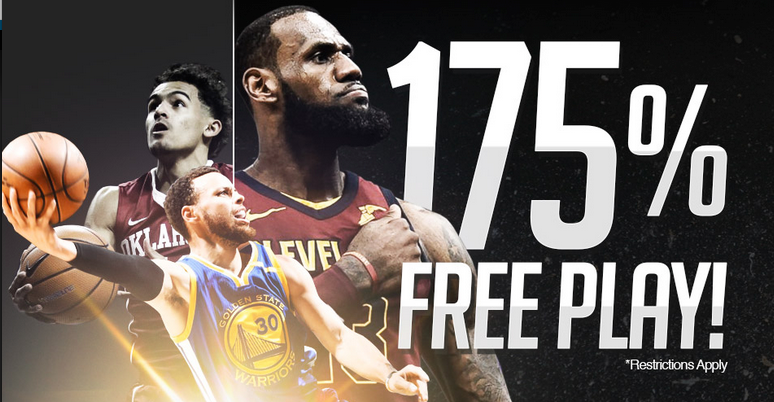 Number one seed Villanova manhandled Alabama this past weekend with Mikal Bridges contributing five three-pointers.  This came after Bridges, who averaged 17.9 points and played his way into a likely NBA draft lottery pick, scored 1 point and missed all five shots in the first half.
Perhaps no team in college basketball plays a more physical brand of basketball than Bob Huggins' squad, the local CBS affiliate out of Philadelphia (home of Villanova) warns heading into Friday night's game.
West Virginia beat up on Marshall Sunday night for a final score of 94-71.
West Virginia (26-10) took control with a 19-0 first-half run. Kevin Carter's three 3-pointers in the first five minutes of the second half made sure there wouldn't be a rally coming from the 13th-seeded Thundering Herd. Carter added five assists, five steals and four rebounds and did it in just 29 minutes, sending West Virginia back to the round of 16 for the second straight year.
Here are your odds coming into this game:
NCAA BASKETBALL - MEN - Mar 22
NCAA TOURNAMENT - (SEMIFINALS)
SOUTH REGIONAL - PHILIPS ARENA - ATLANTA, GA
03/22/2018
813
KANSAS STATE
+5-110
o136-110
+192
18:35:00
814
KENTUCKY
-5-110
u136-110
-232
03/22/2018
815
LOYOLA CHICAGO
+1½-110
o142-110
 
16:05:00
816
NEVADA
-1½-110
u142-110
 
NCAA TOURNAMENT - (SEMIFINALS)
WEST REGIONAL - STAPLES CENTER - LOS ANGELES, CA
03/22/2018
817
TEXAS A&M
+3-110
o136½-115
+140
16:35:00
818
MICHIGAN
-3-110
u136½-105
-160
03/22/2018
819
FLORIDA STATE
+6-110
o153½-110
+227
19:05:00
820
GONZAGA
-6-110
u153½-110
-267
COLLEGE INSIDER TOURNAMENT - QUATERFINALS
BOTTOM TEAMS ARE HOME
03/22/2018
821
SAM HOUSTON ST
+4½-110
o148½-110
+165
17:00:00
822
TEXAS SAN ANTONIO
-4½-110
u148½-110
-190
CBI TOURNAMENT - SEMIFINALS
BOTTOM TEAMS ARE HOME
03/22/2018
825
CAMPBELL
+9-110
o146½-110
+358
19:00:00
826
SAN FRANCISCO
-9-110
u146½-110
-433
NCAA BASKETBALL - MEN - Mar 23
NCAA TOURNAMENT - (SEMIFINALS)
EAST REGIONAL - TD GARDEN - BOSTON, MA
03/23/2018
871
WEST VIRGINIA
+5-110
o152-110
+182
16:25:00
872
VILLANOVA
-5-110
u152-110
-222
03/23/2018
873
TEXAS TECH
+1½-110
o137½-110
 
18:55:00
874
PURDUE
-1½-110
u137½-110
 
NCAA TOURNAMENT - (SEMIFINALS)
MIDWEST REGIONAL - CENTURYLINK CENTER - OMAHA, NE
03/23/2018
875
SYRACUSE
+11½-110
o133½-110
 
18:35:00
876
DUKE
-11½-110
u133½-110
 
03/23/2018
877
CLEMSON
+5-110
o142½-110
+174
16:05:00
878
KANSAS
-5-110
u142½-110
-214
- Don Shapiro, Gambling911.com