Washington vs. Stanford Betting Line
Published on:
Mar/11/2015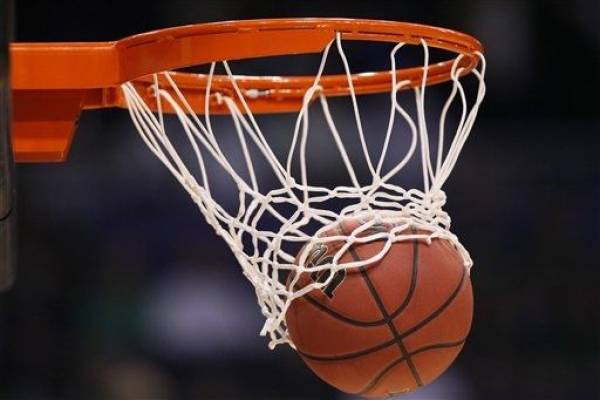 Carrie Stroup here with your Washington vs. Stanford betting line courtesy of Sportsbook.ag.
WASHINGTON HUSKIES (16-14) vs. STANFORD CARDINAL (18-12)
Pac-12 Tournament – First Round
Sportsbook.ag Line: Stanford -8.5, Total: 141.5
Pac-12 tournament No. 6 seed Stanford looks for a third win this season over No. 11 seed Washington, with the winner moving on to play Utah in the quarterfinals.
Stanford and Washington both come into this game not playing their best basketball, as the Cardinal have lost seven of their past 10 games, while the Huskies have only won two of their past 12 contests. That said, undermanned Washington is fresh off a season-capping upset over the second best team in the Pac-12 (No. 13 Utah), and looks to take that momentum into Las Vegas and prevent a third loss this season at the hands of the Cardinal.
Stanford won the first matchup between these two schools, 68-60 in overtime, on Jan. 4 and then went on the road to beat the Huskies in Seattle, 84-74 on Jan. 28. The Cardinal covered in both contests. The Cardinal's home win was versus a Washington team which still boasted soon-to-be-suspended C Robert Upshaw, who led the Pac-12 in blocks. Stanford G Chasson Randle (19.1 PPG, 3.1 APG) scored 24 points and 20 points respectively in both wins over the Huskies.
As mentioned earlier, those Huskies busted out for a shocking win over Utah, shredding one of the better defenses in the nation for 51% from the field and 57% (8-for-14) shooting from three. The Huskies were led by G Nigel Williams-Goss (15.6 PPG, 4.7 RPG, 5.9 APG), who – while hampered by an ankle injury - gutted out a remarkable 28-point performance to lead the Huskies over the Utes.
Stanford on the other hand is in the midst of a three game losing streak, capped by a 91-69 spanking at the hands of the Pac-12's best team, Arizona. Washington is 2-6 SU (2-6 ATS) in its past eight games, but they are 5-0 SU (4-1 ATS) on neutral courts this season. Stanford is also 2-6 SU (2-6 ATS) in its past eight and 0-3 ATS in its last three games. The Cardinal is 1-1 SU (1-1 ATS) on neutral courts this season. The total has gone Under in seven of Stanford's past nine games.
Historically, Washington is 6-4 SU (5-5 ATS) in its past 10 games in this series. The last time these two teams played in the Pac-12 tournament, Washington rolled to a 79-64 victory in March of 2010 in Staples Center. Two key frontcourt pieces are questionable for this game, as F Michael Humphrey (3.3 PPG; 7.7 PPG, 6.3 RPG in past four games) has an ankle issue for Stanford and missed the Cardinal's last contest, while F Shawn Kemp Jr. (9.9 PPG, 3.7 RPG) has missed four straight games with first a concussion and now calf issues.
Washington comes into the conference tournament with nothing to lose after the huge Utah win. Once upon a time the Huskies were a top-25 team with a dominant defense and depth. Losing embattled C Robert Upshaw (10.9 PPG, 8.2 RPG, 4.5 BPG) to suspension and along with injuries at one time or another to F Jernard Jarreau (5.2 PPG, 4.7 RPG), F Donaven Dorsey (4.0 PPG), G Darin Johnson (4.4 PPG), who missed the Utah win, and key players Kemp and Williams-Goss have taken a promising season and turned it into a nightmare for Head Coach Lorenzo Romar. Due to the Huskies lack of size, they've been forced to play little-used C Gilles Dierickx (0.9 PPG) 30+ minutes per game in their past two contests.
Romar has often used 6-foot-4 G Mike Anderson (8.3 PPG, 6.0 RPG, 2.4 APG) as his power forward out of necessity. If and when the Huskies stay competitive, it's on the shoulders of Anderson, Williams-Goss and their running mate, G Andrew Andrews (14.7 PPG, 4.3 RPG, 2.2 3PT/game) who has finished the season with a remarkable flurry of offense. Andrews is averaging 21.6 points per game over his past five contests and is pouring in four threes per game over that span. Andrews has also scored double-figures in 17 of the past 18 games for the Huskies.
No matter how hot Andrews, Williams-Goss and company come out versus Stanford, they're going to have to offer some resistance on the defensive side of the ball. The Huskies without Upshaw are just an awful defensive unit, allowing 77.4 points per game in the 11 games since he was suspended (season-long PPG allowed is 67.2, 162nd in NCAA). The Huskies also have a 47.8% FG defense in conference play, good for 338th in the nation.
Stanford comes into this game demoralized, but playing the Huskies should cure their slumping offense lately. Overall, Stanford can score with most teams in the country, and they've been consistently scoring 72.9 points per-game in conference (equal to their season average) good for 52nd in the country. It's not about how many points the Cardinal will rack up against Washington, it's whether they can stop the Huskies guard-oriented offense and advance comfortably to face Utah. Granted, Arizona is a head-and-shoulders above Washington, but the Cardinal allowed the Wildcats to pour on 91 points (with 20 team assists) while allowing a troika of Arizona reserve guards to go 6-for-10 from three point range. Washington's starting guards are better than Arizona's reserve guards, so this is something to watch.
Speaking of guards, Stanford has a duo that can match just about anyone in the nation in G Anthony Brown (15.1 PPG, 7.1 RPG, 2.7 APG) and the aforementioned Randle. Both seniors, you can bet that they won't let their college careers wind down without a strong effort in their last Pac-12 tournament. Brown has been struggling a bit with his scoring recently, only hitting his 15.0 point average once in the past six games. Look for him to bounce back against the smaller Husky guards.
Stanford is anchored up front by another senior, C Stefan Nastic (13.8 PPG, 5.0 RPG). Like former Stanford alumni Brook Lopez, a man as big as Nastic could afford to hit the glass a bit harder, but overall it's hard to complain about the breakout year that Nastic has enjoyed. A key for Stanford will be keeping Nastic out of foul trouble, as you can be sure that Washington's plan will be to send Williams-Goss, Andrews and Anderson to attack the paint. While Stanford is big, it doesn't offer much in terms of rim protection (2.8 BPG, 248th in NCAA).
- Carrie Stroup, Gambling911.com Senior Reporter