Warriors vs. Trailblazers Betting Line
Published on:
Mar/24/2015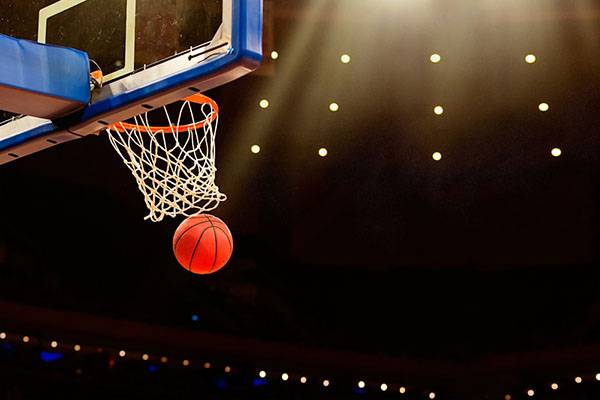 The Warriors vs. Trailblazers betting line was available at Sportsbook.ag. 
GOLDEN STATE WARRIORS (57-13) at PORTLAND TRAIL BLAZERS (44-24)
Sportsbook.ag Line: Golden State -6.5, Total: 207
Two of the Western Conference's elite teams, the Golden State Warriors and Portland Trail Blazers, meet for what should be an exciting matchup on Tuesday night.
Golden State has unquestionably been the best team in the NBA this season and is riding a six game SU winning streak (5-1 ATS) coming into this one. Each of those games were played at home, as it defeated teams by an average of 19.2 PPG behind 112.0 PPG of scoring. One of the Warriors' biggest victories came on Monday when they hosted the Wizards as big 11-point favorites and came away with a hug 107-76 dismantling of their opponent. The Warriors held Washington to a meager 33.3% shooting in the win and allowed them to score just 27 total points in the second half.
Portland has had its issues of late, playing each of the past five games on the East Coast and going a meager 1-4 SU and ATS during the road trip. The Blazers were the favorite in two of the losses and showed some poor defense, giving up 105+ points on three occasions. The Grizzlies were their latest opponent and they went in as 3-point underdogs only to lose 97-86 on Saturday. The Blazers actually shot a better percentage from the floor in the defeat, but had 17 turnovers and allowed Memphis to nail 11-of-18 three-pointers (61.1% 3PM).
Golden State has seemed nearly human when playing on the road as it has compiled a 23-11 SU record (15-17-2 ATS) in away games and will face-off against a Portland group which is a tremendous 28-6 SU (19-14-1 ATS) at home. This will be the second of three meetings between these teams this year and it was way back on Nov. 2 when the teams last met, as the Warriors earned a 95-90 win on the road as 3.5-point underdogs. It was an ugly game as each team had at least 17 turnovers and saw the Blazers make 40.2% of their shots; including a putrid 7-of-27 from behind the arc (26% 3PM). Overall in the past three years, this has been Golden State's series as it is 6-2 SU (5-3 ATS) in that time and has won each of the past four meetings.
As far as trends are concerned, the Warriors are 13-2 ATS (87%) after two straight games where they were called for 18 or less fouls in the past three seasons and Portland is 13-4 ATS (76%) when playing eight or more games in 14 days. Injuries could really be the difference-maker in this game as Golden State comes in with a clean slate while PF LaMarcus Aldridge (Hand), C Chris Kaman (Shoulder) and SF Nicolas Batum (Back) are expected to miss the game for Portland and SG Wesley Matthews (Achilles) is out for the rest of the season.                                                                                                                     
There has been no match for the Golden State offense as the team leads the league in scoring (109.7 PPG), field goal percentage (47.7%) and three-point percentage (39.3% 3PM). On the other side of the ball the Warriors have managed to play solid as well, allowing 99.0 PPG (14th in league) behind a league-best 42.4% shooting.
PG Stephen Curry (23.3 PPG, 7.9 APG, 4.3 RPG, 2.1 SPG) has shot 42% on his three-pointers this year and has back-to-back 24-point performances where he made 8-of-14 threes leading up to this contest. He hit on just 6-of-18 shots against this Portland group earlier in the year but had a decent overall game with 21 points, six assists, five rebounds and two steals.
SG Klay Thompson (21.7 PPG, 1.1 SPG, 43% 3PM) returned from a three-game absence on Monday, playing just 18 minutes and scoring eight points on 3-of-9 shooting. He was phenomenal against the Blazers in their first meeting, netting 29 points behind 11-of-22 shooting with three steals.
SF Draymond Green (11.8 PPG, 8.1 RPG, 1.6 SPG, 1.3 BPG) continues to contribute in some way during every game and had 13 points, six rebounds, one block and one steal in just 22 minutes against Washington on Monday. He didn't do much (5 points, 6 rebounds, 2 steals, 1 block) in the win over Portland back in November.                                                                                                           
The Blazers continue to be a solid offensive unit as they are putting up 102.6 PPG (10th in league) on 44.7% shooting (13th-worst in league). They have been tremendous defensively, though, giving up 97.9 PPG (10th in league) behind 43.6% shooting (5th in league). PG Damian Lillard (21.3 PPG, 6.2 APG, 4.7 RPG, 1.3 SPG) will need to carry the team on his back if they want to have any chance in this one and is coming off a solid showing (27 points, 7 assists) in the loss to Memphis on Saturday. He couldn't find his stroke in the defeat at the hands of Golden State earlier in the year as he made a putrid 4-of-18 shots, leading to 11 points as he added six rebounds and five assists.
C Robin Lopez (9.8 PPG, 6.8 RPG, 1.5 BPG) will also be looked upon to carry a heavy workload in this one as both Aldridge and Kaman sit but has played poorly (8.6 PPG, 5.2 RPG) over his past five outings. He will look to rebound against a Warriors group which he put a double-double (12 points, 10 rebounds) up against in November.
SG Aaron Afflalo (13.7 PPG) has failed to crack double-digits in each of the past two contests but has been hot from beyond the arc with 11-of-22 shots from long range dropping over the past five games. He saw Golden State once this year when he was a member of the Nuggets and was horrible with two points on 1-of-8 shooting in 24 minutes on the floor.
- Carrie Stroup, Gambling911.com Senior Reporter