Wake Forest vs. Duke Line at -22
Published on:
Jan/19/2012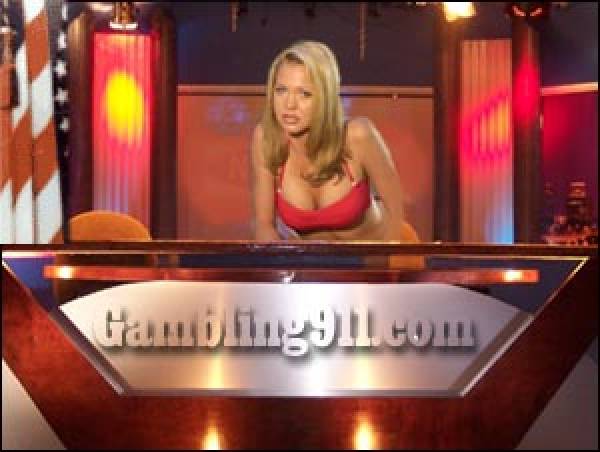 Carrie Stroup here with the Wake Forest vs. Duke line for Thursday night's College Basketball betting action (January 19, 2012).  Oh and it's a doozy.  -22 for Duke.  Ouch!  You can bet this one at Sportsbook.com and receive up to $250 in FREE CASH here.
Sportsbook.com Line & Total: Duke -22 & 145
Opening Line & Total: Blue Devils -22.5 & 147.5
The Wake Forest Demon Deacons will look to bounce back from two consecutive losses, but it will be mighty difficult considering they visit No. 4 Duke at Cameron Indoor Stadium on Thursday night.
The Blue Devils are undoubtedly the better team in this game, but are tasked with covering a spread larger than 20 points. Still, they are 4-1 this season ATS this season in games favored by more than 20, only failing to cover a 30-point margin against UNC-Greensboro in a 90-63 win. Duke has been successful this season due to its high-powered offense scoring 80.3 PPG, 12th best in the country, and shooting 49.6 FG% (11th in nation). The Demon Deacons will have to keep the pace slow to prevent Duke from getting its classic transition buckets. Wake Forest has slowed foes to 69.3 PPG on 42.8 FG% this season. Importantly, Duke has shown it owns the Demon Deacons recently, going 20-7 ATS and 22-5 SU against them since 1997, including 12-0 (SU and ATS) at Cameron in that span. Last season, the Blue Devils proved they can handle wide margins against them, winning 83-59 after spotting Wake Forest 22.5 points in the spread.
Wake Forest has two very deft scorers in guard C.J. Harris (17.3 PPG) and forward Travis McKie (17.1 PPG). Harris is excellent at creating his own shots and is a superb shooter with a 49.7 FG%, including 48.2% from beyond the arc, where he averages 1.7 threes per game. Despite being 6-foot-7, McKie is also a threat from deep with 1.2 threes per game and notches his points efficiently on a 50% FG clip. Still, the test for the Demon Deacons will come down to whether or not McKie (6.4 RPG) and 7-footers Ty Walker (5.6 RPG) and Carson Desrosiers (5.0 RPG) can grab rebounds against the Plumlee brothers, both elite rebounders.
Despite Duke's offensive prowess, it is a team in search of an offensive identity. Freshman Austin Rivers (13.8 PPG) leads the team in scoring but has been cold recently, averaging just 8.6 PPG over the team's last five. Seth Curry (12.5 PPG, 2.8 APG) is one of their primary ball-handlers, sharing the duties with Rivers and Quinn Cook, a recent addition to the starting five. Most of the potential for their offense, however, lies in the post with Mason Plumlee who averages a near double-double (11.7 PPG, 9.5 RPG). With his 63.2 FG%, if he can get the right number of touches, Duke will be unbeatable in a matchup like this. When he gets the ball in the post, it opens up the outside game for the Blue Devils. They average 7.9 threes per game on 40.2% shooting, a number that goes up when the post is involved.
And here is a bonus betting preview….
NORTH CAROLINA TAR HEELS (15-3) at VIRGINIA TECH HOKIES (11-6)
Sportsbook.com Line & Total: North Carolina -7.5  &143.5
Opening Line & Total: Tar Heels –6.5 & 143
Coming off an embarrassing 33-point drubbing at Florida State, No. 8 North Carolina will look to rebound with a road win at Virginia Tech.
Florida State showed that the key to beating North Carolina is winning the battle on the inside, a tough feat against the best team in the country at rebounding (46.1 RPG). The Seminoles outrebounded the Tar Heels by eight (43-35) en route to their rout of arguably the nation's most talented team. By winning the battle of the boards, Florida State kept the nation's No. 1 offense (85.2 PPG) to just 57 points. The Hokies cannot matchup similarly, with just 36.1 RPG and a small interior. The team's best rebounder, freshman Dorian Finney-Smith (8.2 RPG), stands at just 6-foot-8, and none of the team's regulars are taller than 6-foot-9. So, they will have a tough time combatting 7-footers John Henson (9.7 RPG) and Tyler Zeller (9.2 RPG), who are physical and will be able to exploit their size advantage at will.
North Carolina brings scorers at every position, led by swingman Harrison Barnes (16.8 PPG). Henson and Zeller both average 14.4 PPG and are ridiculously efficient from the field with each shooting 55% FG. Beyond them, Reggie Bullock (8.5 PPG), Dexter Strickland (7.9 PPG) and P.J. Hairston (7.6 PPG) are all effective scorers, but victims of an offense that has so many threats that the scoring is just spread all around. The key to it all flowing well is point guard Kendall Marshall (9.6 APG, 3.5 Ast/TO ratio), who is perhaps the best passer in the nation.
Junior guard Erick Green (16.1 PPG) leads the Hokies, who have lost all three of their ACC games so far SU and ATS. Green missed the team's last game with a knee injury, and even though he is likely to play on Thursday, his status should be monitored. Six-foot-5 guard Dorenzo Hudson (11.4 PPG) is second on the team in scoring, but is inefficient from the field with a 39.1 FG% including 22.6% on three-pointers. Finney-Smith (6.8 PPG) must play the game of his life to keep the Hokies close by battling Henson and Zeller on the boards and preventing them from getting second chance opportunities. Given his stature and atrocious 34.3% FG clip this season, however, that seems unlikely.
- Carrie Stroup, Gambling911.com Senior Reporter