The head of Las Vegas Hilton's sportsbook told the media that, should Virginia Commonwealth University (VCU) go on to win the 2011 NCAA Championship, it would be a "bomb waiting to explode".
While few bets were likely taken on VCU winning the Southwest Region at 150/1 odds coming into the Tournament, the Rams have become "America's Team" after knocking off Kansas and advancing into the Final Four as one of the biggest Cinderella stories ever.  Some oddsmakers maintain long numbers even after VCU maneuvered their way out of the First Four. 
The bets have streamed in since their improbable rise throughout the Tournament.
While many of the online sportsbooks offered up VCU among the "field" options that would pay out a mere 10/1, the Hilton did get caught off guard by offering the Rams at 5000/1 early on in the season to win the 2011 NCAA Championship.
The $10 bet placed will pay out an incredible $50,000 should VCU go on to win.
"We definitely have some liability associated with VCU winning the title," Hilton's Jay Kornegay told Covers.com. "I can't say I'm comfortable."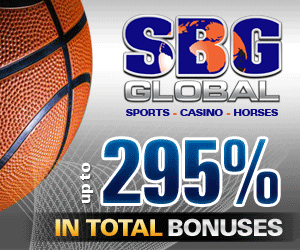 It could have been far worse.  Hilton had listed Virginia Commonwealth at 1000/1 odds at one point during the season. 
"They probably would have been much higher like 400- or 500-1, if they weren't associated with the field" Kornegay said. "But because they were playing in the play-in game, we put them in the field. I mean we had them at 200-1 to win the region."
Hilton can have some comfort in knowing they are not alone.
Jay Rood, book manager at the Mirage, told Covers.com Sunday that he took "significant" futures action on VCU at 175-1 and Butler at 150-1. Mike Colbert, book manager at the M, told the Las Vegas Review Journal that he took some big-money bets on VCU at 16-1 before the Sweet 16. And, over at Caesars, sportsbook analyst Todd Furhman wrote a ticket on the Rams at 500-1 in January.
- Don Shapiro, Gambling911.com
Follow us on Twitter for all the latest breaking gambling news.