Don't look now but VCU is becoming the Cinderella story of the 2011 NCAA Men's Basketball Tournament following their decisive upset 74-56 win over Georgetown Friday night.  
It is the first time the 11th-seeded Rams (25-11) have won more than one game in the NCAA tournament, and they'll now play third-seeded Purdue on Sunday in the Southwest regional.
"Anytime people disrespect you, especially on national TV, it kind of hurts you," Virginia Commonwealth's Joey Rodriguez said. "We had an opportunity to come out here and prove people wrong and hopefully we can keep it going."
While the Rams are listed among the "field" teams that would pay out $1400 for every $100 bet to win the 2011 NCAA Men's Basketball Tournament Championship, their odds of winning the Southwest Region were listed at 150/1 for a $15000 payout on every $100 bet at SBG Global.
"The odds that hoards of people bet VCU to win the Southwest Region are slim but there is bound to be some money riding on the Rams," notes Don Shapiro, Lead Sports Columnist for the Gambling911.com website.  "We are not privy to the numbers," he added. 
"Coach gives us a lot of freedom, doesn't let us look over our shoulders," Rodriguez said. "When you've got a guy like that, it's easy to come out and perform every time."
- Ean Lamb, Gambling911.com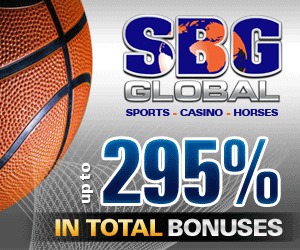 Gambling911.com has been serving the gambling community with news around the clock since September 2000.
Follow us on Twitter for all the latest breaking gambling news. All the latest game odds, picks, line moves