USC vs. Arizona State Betting Line
Published on:
Mar/11/2015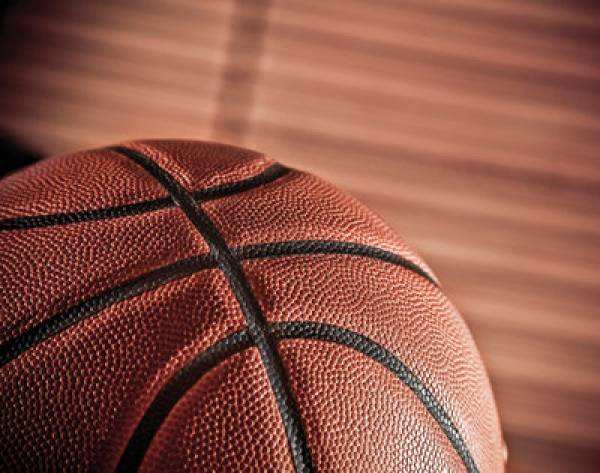 Carrie Stroup here with your USC vs. Arizona State betting line courtesy of Sportsbook.ag.
USC TROJANS (11-19) vs. ARIZONA ST (17-14)
Pac-12 Conference Tournament – First Round
Sportsbook.ag Line: Arizona State -6.5, Total: 136.5
No. 5 seed Arizona State takes on No. 12 seed USC in the first round of the 2015 Pac-12 Tournament, looking to secure a date with No. 4 seed UCLA in the quarterfinals.
Arizona State and USC meet for the second time this season, as the Sun Devils defeated the Trojans 64-59 on Feb. 22 in Tempe (USC covered at +12). The last time Arizona State and USC met in the Pac-12 tournament was March, 14th, 2009 with DeMar DeRozan's USC squad upsetting James Harden's Arizona State squad for the conference title and the Trojans' most recent NCAA berth. In Arizona State's most recent win over USC, the Sun Devils overcame 33% shooting from the field by outscoring USC 20-3 at the free throw line.
Arizona State has won five of its past seven games (including their past two games (at home versus Stanford on Thursday and Cal on Saturday). The Sun Devils are 0-2 SU (0-1-1 ATS) in neutral site games this season. USC will have had a week off since their last game, an 85-74 loss to intra-state rival UCLA last Wednesday. The Trojans are 1-5 SU (3-2 ATS) in their past five games, with their last SU win coming at home versus the tournament's No. 11 seed, Washington. USC is 1-2 SU (2-1 ATS) in neutral site games this season.
Historically, Arizona State is 10-10 SU (11-8-1 ATS) in its past 20 matchups with USC. This series has been just as tight recently, with the teams deadlocked at 3-3 SU. USC has covered the past three contests between these two squads. USC will be without the services of G Jordan McLaughlin (12.1 PPG, 4.5 APG) while Arizona State will be without G Kodi Justice (4.2 PPG) as both players are out for the season.
Head Coach Andy Enfield will be looking to have his young Trojans end the season on a high note with an upset of Arizona State. On Feb. 22, USC definitely had its opportunities to win on the Sun Devils' home floor. The Trojans played some of their best defense of the season, holding Arizona State to 33% from the floor while blocking nine shots as a team. The Trojans also shot a respectable 46% from the field and hit 6-of-15 threes. Where the game got away from them was with fouls, as they committed 24 (above their 17.8 FPG season average) and allowed Arizona State to gain a 17-point advantage at the free throw line.
Turnovers were also an issue in the loss as while G Julian Jacobs (8.5 PPG, 4.2 RPG, 3.4 APG) had eight assists, he also had six of USC's 15 turnovers. Jacobs has been a revelation as starting point guard in place of the injured McLaughlin, averaging 10.8 points, 6.7 rebounds and 7.2 assists since McLaughlin's latest injury (six games).
Also stepping up with an abundance of playing time in McLaughlin's stead has been G Elijah Stewart (5.6 PPG, 21.1 MPG). Stewart has embraced his now-29 minutes per game with 10.8 points per game (2.5 3PT/game, 41% 3PT), and an impressive 2.0 blocks per game. Stewart blocked four shots in the previous meeting with the Sun Devils, his length causing problems for Arizona State's smaller guards.
USC can also be energized at any moment by mercurial G Katin Reinhardt (12.4 PPG, 1.9 3PT/game). Reinhardt is an inefficient gunner who can shoot the Trojans in or out of any ballgame. "Good" Reinhardt hit 5-of-7 from three for 22 points in their most recent loss to UCLA.
USC's lone post threat, F Nikola Jovanovic (12.7 PPG, 7.0 RPG) busted out of a nasty scoring slump to post double-figures in his last three games, including 16 points in each of his past two games. Arizona State struggles against size, but they disrupted Jovanovic to commit a conference season-high five turnovers in their last meeting. An x-factor could be little-used G Kahlil Dukes (2.1 PPG) who had a career-high 18 points (4-7 3PT) versus Arizona State in February.
Arizona State is a sneaky club that relies on its athleticism and skill attacking the rim to create scoring opportunities. Its forte is getting its opponent in foul trouble (21.2 FPG drawn, 11th NCAA) and getting to the free throw line (715 FTA, 45th NCAA). The Sun Devils carried out their plan to perfection in the win over USC in late February, which helped offset terrible shooting from the field and more turnovers than assists.
F Shaquielle McKissic (11.8 PPG, 4.3 RPG, 1.5 SPG) and F Savon Goodman (11 PPG, 7.0 RPG, 59% FG) lead the way for the Sun Devils, as their length and athleticism in the lane provides a mismatch for USC's slower frontcourt players. That said, McKissic and Goodman both struggled to combine for 7-of-23 from the field in their first game versus the Trojans. McKissic especially was a ghastly 1-of-7 from three, a shot that's not his specialty (35% 3PT). USC's Stewart will likely be helping out on defense to offset the Trojans lack of depth up front, and he is a very tough defender.
The Sun Devils' backcourt is very hit-or-miss, but lately G Tra Holder (7.1 PPG, 3.6 APG), G Gerry Blakes (11.2 PPG) and G Bo Barnes (6.9 PPG, 1.2 3PT/game) have toned it back a bit, allowing the athleticism of McKissic and Goodman to take center stage. McKissic, in particular, has flourished as of late averaging just shy of 21 points in his last three games.
F Eric Jacobsen (8.3 PPG, 6.3 RPG, 1.3 BPG) isn't an offensive threat (only hit double figures twice in his last 13 games), but he's a sturdy defender and rim protector. Unfortunately, Jacobsen has problems staying on the court, as recent losses at Colorado and at Utah saw foul trouble keep him to 16 and 21 minutes respectfully. Arizona State is susceptible to a breakout game from its opponent's backcourt, as Holder, Blakes and Barnes have had trouble containing recent foes Tyrone Wallace of California (23 points), Askia Booker of Colorado (29 points) and Dukes' aforementioned performance for USC.
- Carrie Stroup, Gambling911.com Senior Reporter