University of San Diego President Plays Down Sports Bribery Scandal
Published on:
Apr/14/2011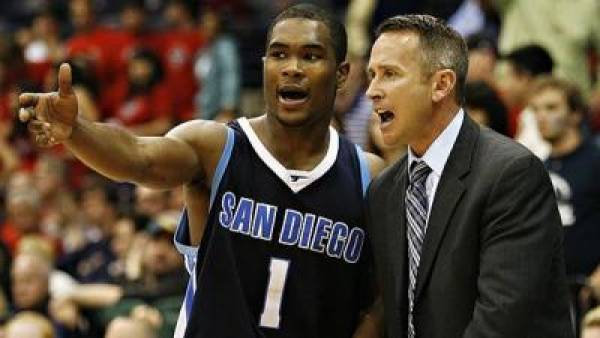 Mary Lyons, President of the University of San Diego, does not believe a recent point shaving scandal that has rocked the school's basketball program will have any long time effect.
The USD President told the San Diego Union-Tribune Thursday: "The (sports bribery) incidents that have brought our University into the national spotlight are indeed serious, but they do not define us."
The implications are serious nonetheless. 
Former University of San Diego star Brandon Johnson was charged with running a sports betting business and attempting to fix the outcome of games.  The school's all-time scoring leader was charged along with another player, Brandon Dowdy and assistant coach, Thaddeus Brown.  Seven others were charged in connection with the case.  Authorities would not elaborate on how the scheme worked.  The indictment was unsealed on Monday. 
A SWAT team had to enter the home of one man indicted.  Steven Warda Goria was taken into custody after a two-hour standoff. 
"These are very serious allegations and the university is fully cooperating with the investigation," Lyons said on Monday.
"I don't think there's any doubt that universities' reputations are heavily tied up in their sports programs," John Barrett, a law professor at the University of Toledo told the Union-Tribune.  He should know.  His school endured a sports bribery scandal involving both football and basketball players from 2004 to 2006.
"Wherever you have a sports scandal, I think it hurts the academic reputation.  It's a black eye.  It raises questions: What else are they doing funky over there? It's a pain in the rear for the administrators. Still, in the overall scheme, I don't think it's huge.
A press conference on the matter was scheduled for Friday morning. 
- Tyrone Black, Gambling911.com