UConn vs. Louisville Point Spread – Latest NCAA Odds
Published on:
Mar/15/2014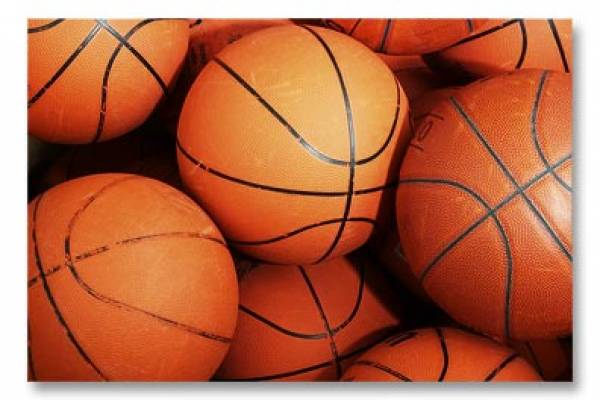 The UConn vs. Louisville point spread had the Cardinals as a steady -7.5 favorite. Sign up today at AceSportsbook.com, and they will match your initial deposit with a 100% Free Play!  Live In-Play Wagering and Mobile Gambling Available. 
These schools have nearly identical records at 26-7 and 28-5, respectively.
Louisville has won the last four in this series and easily covered the current number.
The Huskies are 21-9 Against The Spread in their last 30 neutral site games and are 13-6 ATS in their last 19 games overall.
The Cardinals are 4-0 ATS in their last 4 games overall and are 4-0 ATS in their last 4 vs. American Athletic Conference.
The Cardinals are 20-6 ATS in their last 26 neutral site games.
All of today's College Basketball odds appear below.
NCAA BASKETBALL - MEN - Mar 15

CONFERENCE USA TOURNAMENT CHAMPIONSHIP

DON HASKINS CENTER - EL PASO, TEXAS

 

Mar 15

513

TULSA

+4-110

o141-110

+165

 

11:30 AM

514

LOUISIANA TECH

-4-110

u141-110

-190

ATLANTIC COAST CONFERENCE TOURNAMENT SEMIFINALS

GREENSBORO COLISEUM - GREENSBORO, NC

 

Mar 15

515

PITTSBURGH

+3½-110

o120½-110

+145

 

1:00 PM

516

VIRGINIA

-3½-110

u120½-110

-170

 

Mar 15

517

NC STATE

+9½-110

o145½-110

+390

 

3:30 PM

518

DUKE

-9½-110

u145½-110

-500

SOUTHEASTERN CONFERENCE TOURNAMENT SEMIFINALS

GEORGIA DOME - ATLANTA, GEORGIA

 

Mar 15

519

TENNESSEE

+6-115

o123½-110

+210

 

1:00 PM

520

FLORIDA

-6-105

u123½-110

-250

 

Mar 15

521

GEORGIA

+7-105

o134½-110

+290

 

3:30 PM

522

KENTUCKY

-7-115

u134½-110

-350

ATLANTIC 10 CONFERENCE TOURNAMENT SEMIFINALS

BARCLAYS CENTER - BROOKLYN, NY

 

Mar 15

523

ST BONAVENTURE

+3-105

o143-110

+145

 

1:30 PM

524

ST JOSEPHS

-3-115

u143-110

-165

 

Mar 15

525

GEORGE WASHINGTON

+5-115

o140-110

+205

 

4:00 PM

526

VA COMMONWEALTH

-5-105

u140-110

-245

BIG 10 CONFERENCE TOURNAMENT SEMIFINALS

BANKERS LIFE FIELDHOUSE - INDIANAPOLIS, IN

 

Mar 15

527

OHIO STATE

+2-110

o129-110

+110

 

1:40 PM

528

MICHIGAN

-2-110

u129-110

-130

 

Mar 15

529

MICHIGAN STATE

PK-110

o137½-110

-110

 

4:05 PM

530

WISCONSIN

PK-110

u137½-110

-110

SUN BELT CONFERENC TOURNAMENT SEMIFINALS

LAKEFRONT ARENA - NEW ORLEANS, LA

 

Mar 15

531

ARKANSAS STATE

+7½-115

 

+290

 

3:00 PM

532

GEORGIA STATE

-7½-105

 

-350

 

Mar 15

533

UL LAFAYETTE

-4-105

 

-185

 

5:30 PM

534

WESTERN KENTUCKY

+4-115

 

+160

MOUNTAIN WEST CONFERNCE TOURNAMENT CHAMPIONSHIP

THOMAS & MAC CENTER - LAS VEGAS, NV

 

Mar 15

535

NEW MEXICO

+1½-110

o125½-110

+110

 

6:00 PM

536

SAN DIEGO STATE

-1½-110

u125½-110

-130

AMERIAN ATH. CONFERENCE TOURNAMENT CHAMPIONSHIP

FEDEX FORUM - MEMPHIS, TENNESSEE

 

Mar 15

537

CONNECTICUT

+7½-115

o135-110

+285

 

6:00 PM

538

LOUISVILLE

-7½-105

u135-110

-345

MID AMERICAN CONFERENCE TOURNAMENT CHAMPIONSHIP

QUICKEN LOANS ARENA - CLEVELAND, OHIO

 

Mar 15

539

TOLEDO

-2½-110

o147-110

-150

 

6:30 PM

540

WESTERN MICHIGAN

+2½-110

u147-110

+130

BIG EAST CONFERENCE TOURNAMENT CHAMPIONSHIP

MADISON SQUARE GARDEN - NEW YORK, NY

 

Mar 15

541

PROVIDENCE

+7½-110

o147½-110

+280

 

8:30 PM

542

CREIGHTON

-7½-110

u147½-110

-340

BIG 12 CONFERENCE TOURNAMENT CHAMPIONSHIP

SPRINT CENTER - KANSAS CITY, MO

 

Mar 15

543

BAYLOR

+1½-110

o149-110

+105

 

9:00 PM

544

IOWA STATE

-1½-110

u149-110

-125

BIG WEST CONFERENCE TOURNAMENT CHAMPIONSHIP

HONDA CENTER - ANAHEIM, CA

 

Mar 15

545

CAL POLY SLO

-2½-110

o134-110

-150

 

10:30 PM

546

CS NORTHRIDGE

+2½-110

u134-110

+130

PAC 12 CONFERENCE TOURNAMENT CHAMPIONSHIP

MGM GRAND ARENA - LAS VEGAS, NV

 

Mar 15

547

UCLA

+5½-110

o137½-110

+200

 

6:00 PM

548

ARIZONA

-5½-110

u137½-110

-240

BIG SKY CONFERENCE TOURNAMENT CHAMPIONSHIP

DEE EVENTS CENTER - OGDEN, UTAH

 

Mar 15

549

NORTH DAKOTA

+5½-110

o144-110

+200

 

8:00 PM

550

WEBER STATE

-5½-110

u144-110

-240

AMERICA EAST CONFERENCE TOURNAMENT CHAMPIONSHIP

PRITCHARD GYM - STONY BROOK, NY

 

Mar 15

561

ALBANY NY

+6-110

o128-110

+215

 

11:30 AM

562

STONY BROOK

-6-110

u128-110

-260

SOUTHWESTERN ATHLETIC TOURNAMENT CONFERENCE

CHAMPIONSHIP - PRITCHARD GYM - STONY BROOK, NY

 

Mar 15

563

PRAIRIE VIEW A&M

+9½-110

o146-110

+425

 

4:30 PM

564

TEXAS SOUTHERN

-9½-110

u146-110

-550

MID EASTERN CONFERENCE TOURNAMENT CHAMPIONSHIP

SCOPE ARENA - NORFOLK, VIRGINIA

 

Mar 15

565

MORGAN STATE

+10-115

o134½-110

+425

 

6:00 PM

566

NC CENTRAL

-10-105

u134½-110

-550

SOUTHLAND CONFERENCE TOURNAMENT CHAMPIONSHIP

MERREL CENTER - KATY, TEXAS

 

Mar 15

567

SAM HOUSTON STATE

+8-105

o136½-110

+290

 

8:30 PM

568

STEPHEN AUSTIN

-8-115

u136½-110

-350

WESTERN ATH. CONFERENCE TOURNAMENT CHAMPIONSHIP

ORLEANS ARENA - LAS VEGAS, NV

 

Mar 15

569

IDAHO

+10-110

o144-110

+425

 

8:30 PM

570

NEW MEXICO STATE

-10-110

u144-110

-550
- Tyrone Black, Gambling911.com