The line on Michigan was coming in at -6.5 in their Tuesday night Elite Eight game versus upset-minded UCLA.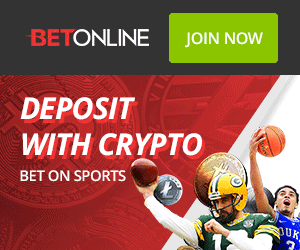 UCLA vs. Michigan Betting Preview
Action was slightly skewed towards Michigan on the spread for this game.

Jaime Jaquez Jr. scored 17 points, hitting two big jumpers early in overtime, and No. 11 seed UCLA held on after Alabama's Alex Reese drained a buzzer-beating 3-pointer at the end of regulation to beat the second-seeded Crimson Tide 88-78.

UCLA has the ability to slow the game down, not to Alabama's advantage.

The Bruins offense ranks 24th in the nation.

Bruins are 13-5-1 Against The Spread in their last 18 games following a ATS win.

The Bruins are also good 3-point shooters.

UCLA did limp into this tournament, having lost their last four regular games of the season.

UCLA promised a payout of $5000 for every $100 bet entering into the Sweet 16 to win the NCAA Tournament Championship.

Out of nine Big Ten Conference teams that made the 68-team NCAA Tournament field, only Michigan is left.

Hunter Dickinson scored 14 points and top-seeded Michigan took the inside route to the Elite Eight, pounding away in the paint Sunday for a 76-58 takedown of surprisingly helpless Florida State.
UCLA vs. Michigan Prop Bets
UCLA @ Michigan Tue, Mar 30, 2021 EST
| Rot | Cody Riley (UCLA) Total Points | Moneyline |
| --- | --- | --- |
| 801 | Over  8½  Points | -130 |
| 802 | Under  8½  Points | Ev |
| Rot | Jules Bernard (UCLA) Total Points | Moneyline |
| --- | --- | --- |
| 803 | Over  10½  Points | -120 |
| 804 | Under  10½  Points | -110 |
| Rot | Tyger Campbell (UCLA) Total Points | Moneyline |
| --- | --- | --- |
| 805 | Over  8½  Points | -120 |
| 806 | Under  8½  Points | -110 |
| Rot | Johnny Juzang (UCLA) Total Points | Moneyline |
| --- | --- | --- |
| 807 | Over  16½  Points | -115 |
| 808 | Under  16½  Points | -115 |
| Rot | Mike Smith (MICH) Total Points | Moneyline |
| --- | --- | --- |
| 901 | Over  10½  Points | -120 |
| 902 | Under  10½  Points | -110 |
| Rot | Eli Brooks (MICH) Total Points | Moneyline |
| --- | --- | --- |
| 903 | Over  11½  Points | -105 |
| 904 | Under  11½  Points | -125 |
| Rot | Brandon Johns Jr (MICH) Total Points | Moneyline |
| --- | --- | --- |
| 905 | Over  8½  Points | -105 |
| 906 | Under  8½  Points | -125 |
| Rot | Franz Wagner (MICH) Total Points | Moneyline |
| --- | --- | --- |
| 907 | Over  13½  Points | -105 |
| 908 | Under  13½  Points | -125 |
| Rot | Hunter Dickinson (MICH) Total Points | Moneyline |
| --- | --- | --- |
| 909 | Over  13½  Points | -130 |
| 910 | Under  13½  Points | Ev |
| Rot | First To Score 10 Points | Moneyline |
| --- | --- | --- |
| 2501 | UCLA     | +110 |
| 2502 | Michigan     | -140 |
| Rot | First To Score 20 Points | Moneyline |
| --- | --- | --- |
| 2503 | UCLA     | +135 |
| 2504 | Michigan     | -165 |
| Rot | Last To Score | Moneyline |
| --- | --- | --- |
| 2507 | UCLA     | -115 |
| 2508 | Michigan     | -115 |
| Rot | Double Result | Moneyline |
| --- | --- | --- |
| 2510 | UCLA - UCLA     | +350 |
| 2511 | Tie - UCLA     | +3000 |
| 2512 | Michigan - UCLA     | +700 |
| 2513 | UCLA - Michigan     | +500 |
| 2514 | Tie - Michigan     | +1600 |
| 2515 | Michigan - Michigan     | -155 |
| Rot | Winning Margin | Moneyline |
| --- | --- | --- |
| 2525 | UCLA to win by 1-2 pts     | +1100 |
| 2526 | UCLA to win by 3-6 pts     | +700 |
| 2527 | UCLA to win by 7-9 pts     | +1300 |
| 2528 | UCLA to win by 10-13 pts     | +1700 |
| 2529 | UCLA to win by 14-16 pts     | +2700 |
| 2530 | UCLA to win by 17-20 pts     | +3200 |
| 2531 | UCLA to win by 21 or more pts     | +3000 |
| 2532 | Michigan to win by 1-2 pts     | +900 |
| 2533 | Michigan to win by 3-6 pts     | +425 |
| 2534 | Michigan to win by 7-9 pts     | +550 |
| 2535 | Michigan to win by 10-13 pts     | +500 |
| 2536 | Michigan to win by 14-16 pts     | +800 |
| 2537 | Michigan to win by 17-20 pts     | +850 |
| 2538 | Michigan to win by 21 or more pts     | +550 |
| Rot | Highest Scoring Half | Moneyline |
| --- | --- | --- |
| 2541 | 1st Half     | +160 |
| 2542 | 2nd Half     | -260 |
| 2543 | Tie     | +3500 |
| Rot | Game Total | Moneyline |
| --- | --- | --- |
| 2544 | Odd     | -115 |
| 2545 | Even     | -115 |
| Rot | 1st Half Winning Margin | Moneyline |
| --- | --- | --- |
| 2546 | UCLA to win by 1-3 pts     | +550 |
| 2547 | UCLA to win by 4-6 pts     | +750 |
| 2548 | UCLA to win by 7-9 pts     | +1300 |
| 2549 | UCLA to win by 10-12 pts     | +2000 |
| 2550 | UCLA to win by 13-15 pts     | +3500 |
| 2551 | UCLA to win by 16 or more pts     | +3500 |
| 2552 | Michigan to win by 1-3 pts     | +425 |
| 2553 | Michigan to win by 4-6 pts     | +425 |
| 2554 | Michigan to win by 7-9 pts     | +500 |
| 2555 | Michigan to win by 10-12 pts     | +650 |
| 2556 | Michigan to win by 13-15 pts     | +1000 |
| 2557 | Michigan to win by 16 or more pts     | +900 |
| 2558 | Tie     | +1100 |
- Don Shapiro, Gambling911.com