UAB vs. UCLA Betting Line: Bruins Already Own Win Over Blazers This Season
Published on:
Mar/20/2015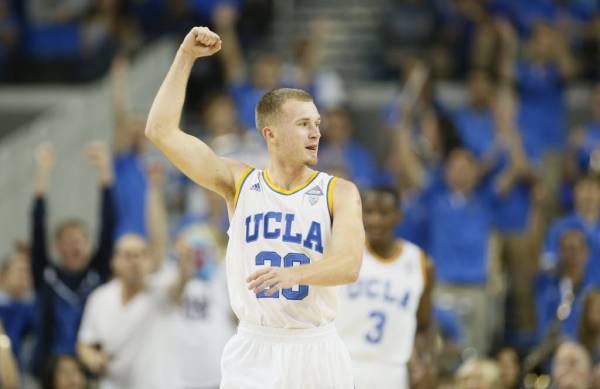 The UAB vs. UCLA betting line can be found at MyBookie.ag.
The number 14-seeded Blazers stunned number 3 seed Iowa State on Thursday with a one-point victory and thus became one of the biggest bracket busters of the day.  Of the 11.57 million brackets entered in ESPN's Tournament Challenge, only 5.1 percent picked the Blazers to upset Iowa State in the first round of the NCAA tournament.
Over the last 20 seasons, UAB is the 4th largest underdog to win an NCAA Tournament game.  At one point Iowa State had become a -14 favorite.
UAB's 60-59 win over Iowa State is the second-most unlikely Round of 64 upset since the start of the 2012 NCAA Tournament, based on BPI's pre-tournament projections.
Iowa State became the fourth Big 12 Tournament champion to lose their first NCAA Tournament game since the conference began in 1996-97. 
UAB will face a UCLA team that was seeded at number 11 and itself stunned heavily favored SMU.   This was one of five games decided by a point on Thursday.
The Bruins come into this game as a -6 point favorite.
UAB is 16-6 Against The Spread in their last 22 games overall while UCLA are 8-2 ATS in their last 10 games overall.
UCLA met UAB early in the season, beating them 88-76.
NCAA BASKETBALL - MEN - Mar 21

NCAA TOURNAMENT - MEMORIAL ARENA

JACKSONVILLE, FL - 3RD ROUND

 

Mar 21

511

GEORGIA STATE

+7-110

o131½-110

+265

 

6:10 PM

512

XAVIER

-7-110

u131½-110

-325

 

Mar 21

513

ARKANSAS

+4½-110

o157-110

+170

 

8:40 PM

514

NORTH CAROLINA

-4½-110

u157-110

-200

NCAA TOURNAMENT - CONSOL ARENA

PITTSBURGH, PA - 3RD ROUND

 

Mar 21

515

BUTLER

+4½-110

o133½-110

+165

 

9:40 PM

516

NOTRE DAME

-4½-110

u133½-110

-190

 

Mar 21

517

NC STATE

+10-110

o139-110

 
 

7:10 PM

518

VILLANOVA

-10-110

u139-110

 

NCAA TOURNAMENT - KFC YUM CENTER

LOUISVILLE, KY - 3RD ROUND

 

Mar 21

519

UAB

+6-110

o133-110

+215

 

12:10 PM

520

UCLA

-6-110

u133-110

-255

 

Mar 21

521

CINCINNATI

+16½-110

o118½-110

 
 

2:40 PM

522

KENTUCKY

-16½-110

u118½-110

 

NCAA TOURNAMENT - ROSE QUARTER

PORTLAND, OR - 3RD ROUND

 

Mar 21

523

OHIO STATE

+9-110

o138½-110

 
 

5:15 PM

524

ARIZONA

-9-110

u138½-110

 
 

Mar 21

525

UTAH U

-4½-110

o124½-110

-190

 

7:45 PM

526

GEORGETOWN

+4½-110

u124½-110

+165

NIT TOUNRAMENT - 2ND ROUND

HOME TEAM ON BOTTOM

 

Mar 21

527

ALABAMA

+5-110

o135½-110

+175

 

11:00 AM

528

MIAMI FLORIDA

-5-110

u135½-110

-210

COLLEGE INSIDER TOURNAMENT

HOME TEAM ON BOTTOM - 2ND ROUND

 

Mar 21

535

CANISIUS

+8-110

o135½-110

+315

 

1:00 PM

536

BOWLING GREEN

-8-110

u135½-110

-375

 

Mar 21

537

TENNESSEE MARTIN

+3½-110

o143-110

+150

 

6:00 PM

538

S. CAROLINA UPSTATE

-3½-110

u143-110

-170

 

Mar 21

539

UL LAFAYETTE

+6-110

o148½-110

+225

 

3:00 PM

540

SAM HOUSTON ST.

-6-110

u148½-110

-265

 

Mar 21

541

NORTHERN ARIZONA

+3½-110

o146½-110

+150

 

10:00 PM

542

SACRAMENTO STATE

-3½-110

u146½-110

-170
- Marny Montgomery, Gambling911.com