Trail Blazers vs. Thunder Betting Line
Published on:
Apr/13/2015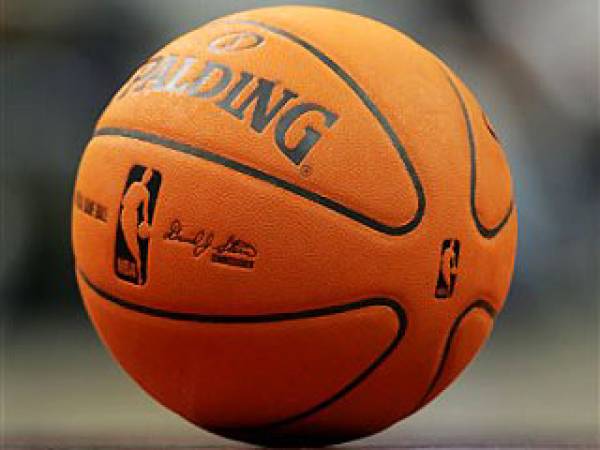 Carrie Stroup here with your Trail Blazers vs. Thunder betting line courtesy of Sportsbook.ag
PORTLAND TRAIL BLAZERS (51-29) at OKLAHOMA CITY THUNDER (43-37)                                                               
Sportsbook.ag Line: OKC -8.5, Total:214.5
The Thunder look to stay alive in the playoff race with a home win over the Blazers Monday.
The Trail Blazers lost their second straight game in a 111-105 loss as 10-point home favorites on Saturday. They've now lost three of their past four games both SU and ATS and are allowing 111.0 PPG in those defeats. The Thunder, meanwhile, lost 116-104 as 4-point underdogs in Indiana Sunday. Oklahoma City is fighting for its playoff spot and likely needs to win out in order to make it.
These teams have met three times this season and the Blazers are 3-0 SU and 2-1 ATS in those games. Over the past three seasons though, the Thunder are 3-2 SU and ATS when hosting the Blazers. Portland is 9-3 ATS after a game where both teams scored 105 points or more this season and 4-1 ATS after scoring 105 points or more in three straight games this season as well. The team is just 3-10 ATS after allowing 110 points or more in two straight games this season.
PF LaMarcus Aldridge (Foot) is questionable for the Blazers, who are already without SG Arron Afflalo (Shoulder) for the next week and SG Wesley Matthews (Achilles) and SF Dorell Wright (Hand) for the season. Oklahoma City is without SF Perry Jones (Knee), Serge Ibaka (Knee) and SF Kevin Durant (Foot) for the season.
The Blazers are still fighting for their position in the playoffs and can use a win over the Thunder on Monday. PG Damian Lillard (21.2 PPG, 6.2 APG, 4.7 RPG, 1.2 SPG) did everything he could to get this team a win on Saturday, putting up 28 points with five assists and five rebounds in the loss to Utah. Lillard is averaging 26.3 PPG and 7.0 APG in three games against Oklahoma City this season and could be in for an even bigger game if Westbrook is not on the floor. He must attack the rim and take smart shots though, as he won't help the team if he is forcing things.
SG C.J. McCollum (6.9 PPG) continues to light it up for Portland. He had 26 points, eight rebounds, three assists and three steals against the Jazz Saturday and is averaging 16.2 PPG over the past five contests.
PF LaMarcus Aldridge (23.5 PPG, 10.3 RPG, 1.0 BPG) did not play against the Jazz and the team can really use him against Oklahoma City. He's averaging 27.0 PPG against the Thunder this season and would make things a lot easier on Damian Lillard in this one.
C Robin Lopez (9.8 PPG, 6.9 RPG, 1.4 BPG) had 21 points and six boards against Utah and will need to play well defensively on Enes Kanter Monday.
The Thunder need a victory over the Blazers on Monday and need another big game from  PG Russell Westbrook (27.9 PPG, 8.6 APG, 7.2 RPG, 2.1 SPG). Westbrook is coming off a career-high 54-point performance against the Pacers on Sunday. He also added nine rebounds and eight assists and the Thunder desperately need him down the stretch this year.
SGs Anthony Morrow (10.7 PPG, 2.6 RPG) and Dion Waiters (11.5 PPG, 1.1 SPG) are going to need to be ready to make a huge impact if the Thunder are forced to play without their superstar guard. Morrow had just seven points in 29 minutes of action against the Pacers last game, but he is shooting 46.7% from the outside over the past five games. He'll need to make his open looks from three against Portland in this game. Waiters, meanwhile, is averaging 19.0 PPG and 2.0 SPG over the past two contests. 
Oklahoma City will likely play through C Enes Kanter (15.2 PPG, 8.8 RPG) on the offensive end. He's averaging 18.4 PPG and 10.0 RPG over the past five contests and will need to get the better of Robin Lopez in this one.
- Carrie Stroup, Gambling911.com Senior Reporter