Trail Blazers vs. Nets Betting Line
Published on:
Apr/06/2015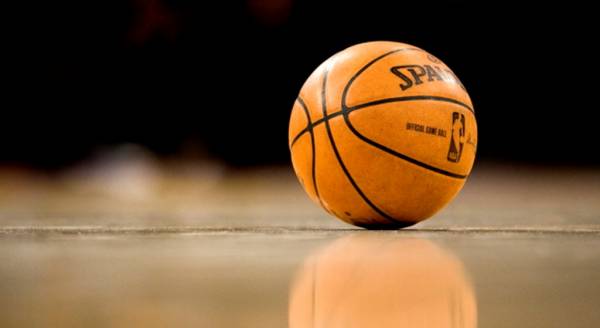 Carrie Stroup here with your lone NBA game Trail Blazers vs. Nets betting line courtesy of our friends at Sportsbook.ag.
Line: Brooklyn -5.5, Total: 204
The Blazers go for their third straight victory when they head to Brooklyn Monday and take on the Nets.
The Blazers hosted the Pelicans on Saturday and came away with a 99-90 victory as 5-point home favorites. Portland has now won six of its past seven games SU and has allowed 90 or less points in five of those contests. The team needs to continue to play solid defense moving forward. The Nets, meanwhile, lost 131-99 as 10-point underdogs in Atlanta on Saturday. Brooklyn had won its previous six games and its past five contests have gone Over the total.
These teams last met Nov. 15, 2014, when the Blazers won 97-87 as 2.5-point home favorites. The Blazers are 3-2 SU and ATS when facing the Nets over the past three seasons. They won-and-covered in their last trip to Brooklyn, but the Nets had won-and-covered in the two games before that.
Place your 1st bet, get your 2nd bet free here
Portland is 18-7 ATS when playing eight or more games in 14 days this season. The team is also 20-8 ATS in road games after five straight games forcing its opponent to commit 14 or less turnovers over the past two seasons. Brooklyn is 17-6 ATS off a road loss by 10 points or more over the past two seasons.
PF LaMarcus Aldridge (Thumb), SF Nicolas Batum (Back) and C Chris Kaman (Thumb) are expected to miss this game for the Blazers, who are already without SF Dorell Wright (Hand) and SG Wes Matthews (Achilles) either for the season or indefinitely. The Nets are not currently dealing with any injuries.
The Blazers are looking for a third straight win, but they will need to do so without PF LaMarcus Aldridge (23.4 PPG, 10.3 RPG, 1.0 BPG). With Aldridge out, PG Damian Lillard (20.9 PPG, 6.3 APG, 4.7 RPG, 1.2 SPG) will need to have a big game. He dominated the Nets earlier in the year, pouring in 28 points and also finishing with 10 assists and five boards in 38 minutes of action. He must attack Deron Williams off the dribble and really use his speed to disrupt this team.
SG Arron Afflalo (13.5 PPG< 3.2 RPG) had just five points in 33 minutes against the Pelicans last game. He'll need to start knocking down some shots with his teammates injured.
SG C.J. McCollum (6.1 PPG) has played very well with an increase in minutes lately. The guard is an excellent shooter (41% 3PT) and is averaging 16.7 PPG over the past three contests. He should really be able to give the Nets some trouble if he gets hot in this one.
C Robin Lopez (9.5 PPG, 6.9 RPG, 1.5 BPG) will be going up against his brother in this game. Lopez will need to play very well on defense or the Blazers could really get killed in this game. Brook Lopez has been on a tear and there's no way that Portland can win without Aldridge if they can't find a way to stop the Nets' big man.
Despite losing to the Hawks last game, the Nets have found their game recently and C Brook Lopez (16.9 PPG, 7.3 RPG, 1.8 BPG) has been dominant. Over the past five games, Lopez is averaging 22.6 PPG, 10.4 RPG and 2.4 BPG. He put up 21 points and four boards in 30 minutes the last time he faced the Blazers. He's going to need to be effective offensively against his brother in this one.
SG Joe Johnson (14.6 PPG, 4.8 RPG, 3.6 APG) struggled against his former team last game, finishing with just four points in 20 minutes of action. He's going to need to use his size and strength to make things difficult on Arron Afflalo Monday. He had 20 points, six boards and five assists the last time he faced the Blazers.
PG Deron Williams (13.2 PPG, 6.4 APG, 3.2 RPG, 1.0 SPG) is averaging 18.2 PPG, 8.0 APG and 1.2 SPG over the past five contests. He has had a bounce in his step lately and will need to hold his own in his matchup with Lillard Monday. He had 19 points and six assists the last time he faced Portland.
PF Thaddeus Young (14.2 PPG, 5.2 RPG, 1.7 SPG) will be an x-factor in this game. He should be able to put up some good numbers with Aldridge out of the lineup. His smaller size made it tough for him against the Blazers frontcourt in his previous two meetings with the team, but he should be a matchup nightmare for whomever Portland plays in Aldridge's place.
- Carrie Stroup, Gambling911.com Senior Reporter