Thunder vs. Grizzlies Game 4 Betting Line – 2013 NBA Playoffs
Published on:
May/13/2013
Carrie Stroup here with your Thunder vs. Grizzlies Game 4 betting line courtesy of Sportsbook.com, where you can claim your FREE $100 BET here.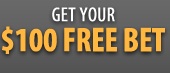 Sportsbook.ag Line & Total: Memphis -4.5 & 184.5
After two straight losses, Oklahoma City will try to regroup and tie up its playoff series in Memphis for Monday's Game 4.
While the Thunder are slumping in their past six games, going 2-4 SU and 1-5 ATS, the Grizzlies enter Game 4 having won six of the past seven games SU, and racking up eight straight ATS victories. In Saturday's Game 3, Oklahoma City was held to 36.4% FG, marking its second-worst shooting game of the entire season. The only time the club shot worse was on March 20, when it made just 35.7% FG in a contest that also occurred at FedEx Forum in Memphis. This is no coincidence, as the Grizzlies lead the NBA in scoring defense at 89.6 PPG and have allowed just 87.0 PPG on 42.6% FG in their 45 home games this season. That has led to a 36-9 SU merk (80%) and 27-16-2 ATS record (63%) in Memphis, making them the NBA's third-best wager at home. But the Thunder have the second-best road record in the league at 28-17 SU (62%), are a solid wager away from home at 54% ATS (23-20-2 ATS). Oklahoma City has also been quite resilient, going 19-6 SU and 17-8 ATS (68%) following an SU loss this season, and the club is also 42-17 SU and 34-24-1 ATS (59%) with one day of rest. However, the Grizzlies are 37-22-2 ATS (63%) after an SU win, and a whopping 67% ATS (33-16-2 ATS) with just one day of rest this season.
Oklahoma City has really struggled to run its offense this series without injured PG Russell Westbrook, averaging just 89.0 PPG on 39.9% FG and 33.3% threes as a team. In the first round of the postseason, the Thunder produced 105.8 PPG on 45% FG and 36% threes over the six games versus Houston. They also have more turnovers (15.0 TOPG) than assists (13.3 APG) in this series versus Memphis, but they did dominate both fast-break points (23 to 7) and points in the paint (44 to 30) in their Game 3 defeat. SF Kevin Durant (32.0 PPG, 12.3 RPG, 6.7 APG in series) has kept his team competitive versus Memphis, knocking down 50% of his shots and leading the club in both steals (1.7 SPG) and Ast/TO ratio (1.8). But after averaging 35.5 PPG in Games 1 and 2, Durant was held to 25 points in Game 3, making 9-of-19 FG and 2-of-6 threes. PG Reggie Jackson (12.7 PPG, 6.0 RPG in series) had his best game of the series on Saturday, recording a double-double with 16 points and 10 rebounds. However Jackson has produced just six assists and five turnovers so far this series. SG Kevin Martin (14.7 PPG, 3.7 RPG in series) started this series with a huge 25-point performance on 8-of-14 FG in Game 1, but in the past two losses, he's scored just 9.5 PPG on 8-of-28 FG (29%) and 1-of-5 threes. PF Serge Ibaka (9.7 PPG, 6.7 RPG, 3.3 BPG in series) has also shot terribly this series (12-of-39 FG, 31%), but he is coming off his best game of the series on Saturday when he scored 13 points (6-of-17 FG though) with 10 rebounds and four blocks. PG Derek Fisher (11.7 PPG in series) has shot very well in this series at 50% FG and 7-of-13 threes, but has totaled a mere one assist in his 78 minutes of action this round.
The Grizzlies haven't been blistering the nets either this series with a mere 92.3 PPG on 41.7% FG and 31.3% threes. But they have been better protecting the basketball with a 1.5 Ast/TO ratio (17.0 APG, 11.7 TOPG), and have created more havoc with 7.7 steals per game. Both C Marc Gasol (21.3 PPG, 8.0 RPG, 4.0 APG in series) and PG Mike Conley (17.7 PPG, 7.3 RPG, 6.0 APG in series) have made great decisions in the three matchups, combining for 30 assists and just 13 turnovers (2.31 Ast/TO ratio). In Game 3, the duo combined for 34 points, 16 rebounds, 10 assists and a +18 rating. PF Zach Randolph (13.7 PPG, 9.3 RPG in series) averaged 20.8 PPG in the first-round series versus the Clippers, but he has struggled offensively this series going up against Ibaka, scoring 18, 15 and 8 points, while shooting 42.5% from the floor and getting to the foul line a combined 12 times in the three games. SG Tony Allen (9.7 PPG, 5.3 RPG, 2.3 SPG in series) was a non-factor in the Game 1 loss with three points and zero steals, but in the past two victories, he's shined on both ends of the floor, totaling 26 points and seven steals. Memphis got great production from its bench on Saturday, most notably with PG Jerryd Bayless (9.3 PPG in series) tallying 11 points and four rebounds, and SF Quincy Pondexter (9.0 PPG on 56% FG in series) scoring nine points on 4-of-5 shooting.
- Carrie Stroup, Gambling911.com Senior Reporter