The Stephen F. Austin vs. Texas Tech betting line was coming in at -11 for the number three rated Red Raiders.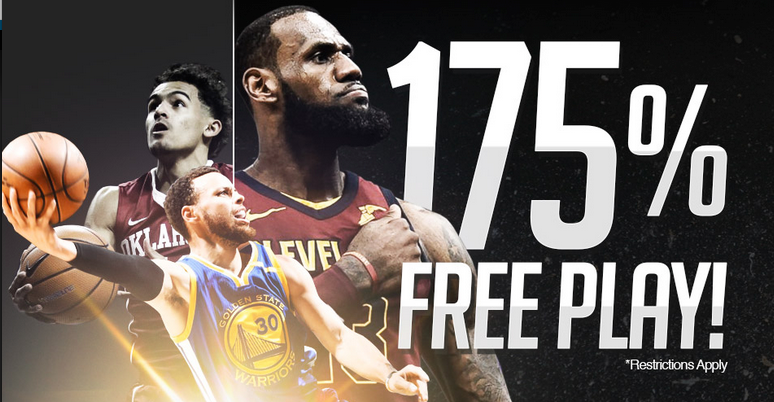 The College Basketball Betting Power Ratings indicate that the line on this game should be Texas Tech -13 so there is a definite underlay here.
Texas Tech went 24-9 Straight Up while hovering just below the .500 mark Against The Spread.
Stephen F. Austin lost just six games outright this season but there were only a few lined games.  This is a team that also has some bracket busting history.  We just don't see that happening here.
Texas Tech endured a late slide and Stephen F. Austin provides the perfect remedy to get back on track.
Date Time
#
Team
Spread
Total
Money Line
NCAA BASKETBALL - MEN - Mar 12
03/12/2018
511
ABILENE CHRISTIAN
+8½-110
o150½-110
+343
11:00:00
512
DRAKE
-8½-110
u150½-110
-418
03/12/2018
513
NORTH CAROLINA A&T
+11½-110
o140½-110
 
15:00:00
514
LIBERTY
-11½-110
u140½-110
 
03/12/2018
515
HARTFORD
+9½-110
o139-110
+400
19:00:00
516
SAN DIEGO
-9½-110
u139-110
-500
NCAA BASKETBALL - MEN - Mar 13
NCAA TOURNAMENT - (FIRST FOUR)
UD ARENA - DAYTON, OH
03/13/2018
543
LONG ISLAND
+4-110
o137½-110
+160
15:40:00
544
RADFORD
-4-110
u137½-110
-185
03/13/2018
545
ST. BONAVENTURE
+3½-110
o154-110
+150
18:10:00
546
UCLA
-3½-110
u154-110
-170
NCAA BASKETBALL - MEN - Mar 14
NCAA TOURNAMENT - (FIRST FOUR)
UD ARENA - DAYTON, OH
03/14/2018
609
NC CENTRAL
+5-110
o146½-110
+185
15:40:00
610
TEXAS SOUTHERN
-5-110
u146½-110
-225
03/14/2018
611
ARIZONA STATE
-1½-110
o142½-110
-125
18:10:00
612
SYRACUSE
+1½-110
u142½-110
+105
NCAA BASKETBALL - MEN - Mar 15
NCAA TOURNAMENT - (FIRST ROUND)
PPG PAINTS ARENA - PITTSBURGH, PA
03/15/2018
721
ALABAMA
+1½-110
o142½-110
+105
18:20:00
722
VIRGINIA TECH
-1½-110
u142½-110
-125
03/15/2018
723
OKLAHOMA
+2-110
o160½-110
+115
09:15:00
724
RHODE ISLAND
-2-110
u160½-110
-135
03/15/2018
725
IONA
+20-110
o156-110
 
11:45:00
726
DUKE
-20-110
u156-110
 
NCAA TOURNAMENT - (FIRST ROUND)
INTRUST BANK ARENA - WICHITA, KS
03/15/2018
727
PENNSYLVANIA
+14½-110
o147-110
 
11:00:00
728
KANSAS
-14½-110
u147-110
 
03/15/2018
729
NC STATE
+2-105
o157-110
+120
13:30:00
730
SETON HALL
-2-115
u157-110
-140
03/15/2018
731
SAN DIEGO STATE
+4-110
o142½-110
+160
16:20:00
732
HOUSTON
-4-110
u142½-110
-185
03/15/2018
733
MONTANA
+11½-110
o134½-110
 
18:50:00
734
MICHIGAN
-11½-110
u134½-110
 
NCAA TOURNAMENT - (FIRST ROUND)
AMERICAN AIRLINES CENTER - DALLAS, TX
03/15/2018
735
LOYOLA CHICAGO
+2½-110
o133½-110
+125
12:10:00
736
MIAMI FLORIDA
-2½-110
u133½-110
-145
03/15/2018
737
WRIGHT STATE
+13-110
o131½-110
 
09:40:00
738
TENNESSEE
-13-110
u131½-110
 
03/15/2018
741
STEPHEN F. AUSTIN
+11-110
o138-110
 
16:25:00
742
TEXAS TECH
-11-110
u138-110
 
NCAA TOURNAMENT - (FIRST ROUND)
TACO BELL ARENA - BOISE, ID
03/15/2018
743
DAVIDSON
+6-110
o143-110
+225
16:10:00
744
KENTUCKY
-6-110
u143-110
-265
03/15/2018
745
BUFFALO
+9-110
 
+350
18:40:00
746
ARIZONA
-9-110
 
-450
03/15/2018
747
SOUTH DAKOTA ST
+8-110
 
+325
13:00:00
748
OHIO STATE
-8-110
 
-395
03/15/2018
749
NC GREENSBORO
+12½-110
 
 
10:30:00
750
GONZAGA
-12½-110
 
 
NCAA BASKETBALL - MEN - Mar 16
NCAA TOURNAMENT - (FIRST ROUND)
SPECTRUM ARENA - CHARLOTTE, NC
03/16/2018
863
MD BALTIMORE CO
+22½-110
 
 
18:20:00
864
VIRGINIA
-22½-110
 
 
03/16/2018
865
KANSAS STATE
+1-110
 
EV
15:50:00
866
CREIGHTON
-1-110
 
-120
03/16/2018
867
PROVIDENCE
+3½-110
 
+150
09:15:00
868
TEXAS A&M
-3½-110
 
-170
03/16/2018
869
LIPSCOMB
+19½-110
 
 
11:45:00
870
NORTH CAROLINA
-19½-110
 
 
NCAA TOURNAMENT - (FIRST ROUND)
LITTLE CAESARS ARENA - DETROIT, MI
03/16/2018
871
BUTLER
-1½-105
 
-120
12:10:00
872
ARKANSAS
+1½-115
 
EV
03/16/2018
873
CS FULLERTON
+20½-110
 
 
09:40:00
874
PURDUE
-20½-110
 
 
03/16/2018
877
BUCKNELL
+14-110
 
 
16:10:00
878
MICHIGAN STATE
-14-110
 
 
NCAA TOURNAMENT - (FIRST ROUND)
BRIDGESTONE ARENA - NASHVILLE, TN
03/16/2018
879
TEXAS
-1-110
 
-120
13:30:00
880
NEVADA
+1-110
 
EV
03/16/2018
881
GEORGIA STATE
+14-110
 
 
11:00:00
882
CINCINNATI
-14-110
 
 
03/16/2018
885
FLORIDA STATE
PK-110
 
 
18:50:00
886
MISSOURI
PK-110
 
 
NCAA TOURNAMENT - (FIRST ROUND)
VIEJAS ARENA - SAN DIEGO, CA
03/16/2018
887
MURRAY STATE
+10½-110
 
 
13:00:00
888
WEST VIRGINIA
-10½-110
 
 
03/16/2018
889
MARSHALL
+11-110
 
 
10:30:00
890
WICHITA STATE
-11-110
 
 
03/16/2018
891
NEW MEXICO STATE
+5-110
 
+185
18:55:00
892
CLEMSON
-5-110
 
-225
03/16/2018
893
COLL OF CHARLESTON
+10-110
 
 
16:25:00
894
AUBURN
-10-110
 
 
- Don Shapiro, Gambling911.com