Spurs vs. Pacers Point Spread at San Antonio -4.5
Published on:
Mar/31/2014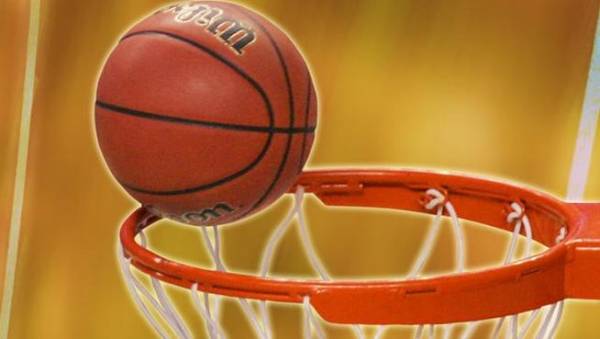 Carrie Stroup here with your Spurs vs. Pacers point spread that has San Antonio as a -4.5 favorite.  Place your 1st bet at Sportsbook.com and receive your 2nd bet for FREE here.

SAN ANTONIO SPURS (57-16) at INDIANA PACERS (52-22)
Sportsbook.ag Line & Total: San Antonio -4.5 & 188.5
The top teams in their respective conferences clash on Monday night when the smoking-hot Spurs, winners of 17 straight, visit the scuffling Pacers.  
San Antonio is 13-4 ATS during its amazing SU win streak that began on Feb. 26. The team is averaging a blistering 111.7 PPG on 49.4% FG and 43.8% threes, and has held opponents to 95.7 PPG on 42.6% FG and 32.5% threes during the 17-game run. Indiana has retained its one-game lead for the top spot in the East over Miami despite a 2-5 SU mark (1-6 ATS) in its past seven contests. Dating back to the same Feb. 26 timeframe, the Pacers are a pathetic 2-16 ATS (9-9 SU) and have failed to reach 100 points in 14 of its past 16 games. Over the past five contests, they have not tallied as much as 85 points, with an atrocious scoring average of 77.2 PPG on 36.6% FG. But they had no trouble scoring in San Antonio on Dec. 7, coasting to a 111-100 win thanks to 54% FG, 47% threes and 93% FT in that victory with seven players registering at least a dozen points. But that was a rare result in this series, as the Spurs had prevailed in 11 straight meetings (7-4 ATS) before that defeat this season. San Antonio enters Monday with a six-game road win streak (SU and ATS), making the club an astounding 28-8 SU (23-13 ATS) away from home this season. Indiana has won four straight home games SU, but covered in only one of those contests, making the team 33-4 SU (20-16-1 ATS) at Bankers Life Fieldhouse this season. The Pacers suffered an embarrassing 90-76 loss at Cleveland on Sunday, and are a subpar 7-12 ATS with zero days' rest this season. Both teams have positive betting trends for Monday, as the Spurs are 28-14 ATS (67%) versus poor foul drawing teams (attempting 24 or fewer free throws per game this season), outscoring these clubs by a hefty +11.4 PPG margin. But Indiana benefits from the fact that cold teams (ATS losses in 12+ games in a 15-game stretch) facing opponents on a 4-1 ATS run are a hefty 39-13 ATS (75%) since 1996. Both clubs are dealing with a couple of injuries, as San Antonio will be without PF Matt Bonner (calf) and possibly SG Danny Green (foot). The Pacers continue to miss the services of two reserves -- C Andrew Bynum (knee) and PG C.J. Watson (hamstring).
San Antonio has the NBA's best record because it doesn't have a glaring weakness. On offense, the club scores 105.6 PPG (6th in NBA) on 48.9% FG (2nd in league) and an NBA-best 40.1% threes. These high shooting percentages are a result of a league-high 25.5 APG. The Spurs are also an excellent defensive team, limiting opponents to 97.4 PPG (4th in league) on 44.2% FG (7th in NBA) and 35.3% threes (9th in league). The only disadvantage they have in this matchup is on the glass, where they have a pedestrian +1.1 RPG margin (13th in league), while Indiana ranks second in the NBA with a hefty +3.9 RPG margin. The Spurs' 17-game win streak has been all the more impressive considering PG Tony Parker (17.0 PPG, 6.0 APG) hasn't been himself lately. Hampered by an Achilles injury, he has tallied a paltry 5.3 PPG on 29% FG in 26.2 MPG over his past three contests. Parker had only two assists in 26 minutes in that December home loss to Indiana, posting a minus-18 rating. PF Tim Duncan (15.3 PPG, 9.9 RPG, 3.1 APG, 1.9 BPG) also had a minus-18 rating in that Dec. 7 loss, scoring a mere 10 points on 3-of-10 shooting. But lately, Duncan has been outstanding, averaging 20.0 PPG (63% FG), 8.5 RPG, 4.3 APG and 2.0 BPG in just 26.9 MPG over his past four contests. SF Kawhi Leonard (12.4 PPG, 6.2 RPG) has also stepped up his game recently, averaging 15.0 PPG (49% FG, 44% threes) and 6.3 RPG over his past seven contests. He scored a team-high 18 points in the earlier loss to the Pacers, but he didn't do much on the defensive end with only three rebounds and a game-worst minus-25 rating.
Indiana continues to struggle on the offensive end of the court, averaging only 97.0 PPG (23rd in NBA) on 44.8% FG (18th in league) and 35.0% threes (23rd in NBA). The team is not very efficient either, as its 1.37 Ast/TO ratio (20.0 APG, 14.6 TOPG) ranks fifth-worst in the league. But the reason the Pacers have the best record in their conference is rebounding and an outstanding defense. They lead the league in scoring defense (91.7 PPG) and shooting defense (41.7% FG), while placing third in three-point defense (34.1% threes). For Indiana to get back on track offensively, SF Paul George (21.7 PPG, 6.7 RPG, 3.5 APG, 1.9 SPG) has to shoot much better. In the past seven games, he has made a pathetic 31% FG with more turnovers (24) than assists (23). But George was clearly the best player on the court when these teams first met back in December, pouring in a game-high 28 points (9-of-14 FG, 4-of-4 threes) with six assists, four rebounds and a +25 rating. PF David West (13.8 PPG, 6.7 RPG) also came up big in many facets against San Antonio with 20 points (9-of-12 FG), eight boards, four assists, three steals, two blocks and a game-high rating of +33. Two other frontcourt players loomed large on Dec. 7 as well, as C Roy Hibbert (11.1 PPG, 6.9 RPG, 2.4 BPG) and PF Luis Scola (7.3 PPG, 4.8 RPG) each contributed a double-double of 12 points and 10 boards. Hibbert has been a non-factor during his team's current 1-4 skid though, averaging only 8.4 PPG (33% FG) and 3.2 RPG in these five games. SG Lance Stephenson (14.1 PPG, 7.3 RPG, 4.6 APG), who had 15 points, four assists and a +24 rating against the Spurs, continues to carry this offense. Over the past 10 games, he has scored 14.9 PPG (47% FG) with 7.9 RPG.
- Carrie Stroup, Gambling911.com Senior Reporter