Spurs-Grizzlies Game 4 Point Spread, Preview
Published on:
May/27/2013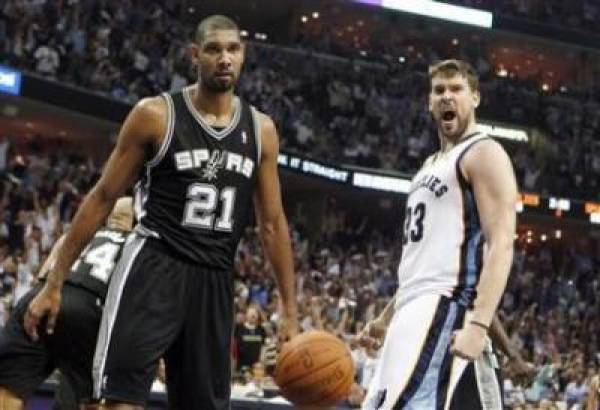 Carrie Stroup here with your Spurs-Grizzlies Game 4 point spread and preview for May 27, 2013.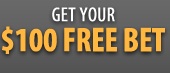 SAN ANTONIO SPURS at MEMPHIS GRIZZLIES
Sportsbook.ag Line & Total: Memphis -3 & 180.5
After blowing an 18-point lead on Saturday, the Grizzlies need to regroup quickly to avoid being swept out of the playoffs when they host the red-hot Spurs on Monday night for Game 4 of the Western Conference Finals.
Memphis nearly pulled off an amazing comeback in Tuesday's Game 2, erasing an 18-point deficit with 14 minutes to play by outscoring San Antonio 31-13 for the remainder of regulation before losing 93-89 in overtime. But in Game 3, the Spurs trailed 29-11 late in the first quarter, but climbed back to within four points at halftime. They forced overtime for the second straight contest, crushing the Grizzlies 18-7 in the extra session of a 104-93 victory. For the third consecutive game, the Spurs shot much better from the floor (50% FG to 39% FG), but the Grizzlies kept it close with 19 offensive rebounds for the second straight contest. San Antonio has now won five straight games SU, but is just 5-4 ATS in the past nine contests. Although Memphis trails the series 3-games-to-none, the club has still been an excellent wager at 11-2 ATS (85%) in the past 13 games. The Spurs have been excellent on the road this postseason, going 5-1 (SU and ATS) with all five victories coming by double-digits. But Saturday marked the Grizzlies' first home loss this postseason where they are 5-1 (SU and ATS) and holding these opponents to a mere 92.0 PPG. San Antonio is a poor 27-30 ATS (47%) with just one off-day in between games this season, while Memphis is much better at 36-16-2 ATS (69%) with this minimal rest. The Grizzlies are also 23-11 ATS (68%) after an ATS defeat, and 19-11-1 ATS (63%) after an SU loss.
The Spurs have been very efficient on offense during their five-game win streak, averaging 101.0 PPG on 49% FG and 41% threes. The team has also tallied 26.8 APG and just 13.0 TOPG during this span, which equates to a stellar 2.06 Ast/TO ratio. But in Saturday's win, ball protection was a problem as the Spurs assisted on just 20-of-41 field goals and committed a playoff-worst 17 turnovers. However, San Antonio really controlled the lane with a decisive 58-42 advantage in points in the paint and also outrebounded its opponent 50-48. The defense has also been strong during the five-game win surge, holding opponents to 87.6 PPG on 40% FG (33% threes). The Spurs were led Saturday by their big three stars of PG Tony Parker, PF Tim Duncan and SG Manu Ginobili who combined for 69 points, 21 rebounds, 15 assists and a +44 rating. Parker (20.3 PPG, 10.7 APG in series) scored 26 points with five assists, four rebounds and three steals, but also committed an uncharacteristic seven turnovers. In Game 2, he dished out 18 assists with just two miscues. Duncan (15.7 PPG, 9.7 RPG, 4.0 APG, 2.7 BPG in series) started off the series with a mere six points on 3-of-9 shooting, but has 20.5 PPG on 52% FG in the past two games, finishing Saturday with 24 points, 10 rebounds and five assists. Ginobili (11.3 PPG, 5.0 RPG, 4.0 APG in series) shot horribly against the Warriors in the second round of the playoffs, making just 34% FG (28% threes), but he has really found his stroke this series, making 48% FG and 4-of-11 threes (36%). In Game 3, he scored a playoff-high 19 points while adding seven boards and five assists. C Tiago Splitter (8.7 PPG on 79% FG in series) was the only other double-digit scorer for San Antonio in Game 3, netting 11 points on a perfect 5-of-5 FG with six boards in 24 minutes of action. SF Kawhi Leonard (11.3 PPG, 7.3 RPG in series) and SG Danny Green (10.0 PPG, 4.7 RPG in series) both shot poorly on Saturday, combining to make just 3-of-11 shots, but the duo also pulled down a collective 17 rebounds with a pair of blocks.
Scroll Down For More....
The Grizzlies offense has really struggled since the first round of the playoffs, scoring just 91.6 PPG on 39.7% FG over the past eight games. In this series, the team has a paltry 88.3 PPG on 38.4% FG, and has been outshot by at least nine percent (53% to 43% FG, 43% to 34% FG and 50% to 39% FG) in each of the three defeats. But the defense is still capable of winning games for this club, holding three of the six playoff visitors to 83 points or less, and tallying 8.3 SPG in the past seven contests, including 10 steals in Game 3. The one big consistency for Memphis during the playoffs has been its ball-handling, as the club averages 19.4 APG and 10.6 TOPG for the entire postseason, which equates to a strong 1.83 Ast/TO ratio.
In the past 10 games, the Grizzlies have not committed more than 12 turnovers in any contest, averaging just 10.5 miscues per game. Memphis had a balanced scoring attack on Saturday as five players recorded between 12 and 20 points. PG Mike Conley (17.3 PPG, 5.3 APG, 2.7 SPG in series) led the way with those 20 points and five steals, but produced just four assists and five turnovers, leading to a minus-10 rating. He made just 8-of-21 shots (38%), which actually increased his FG Pct. to 35.8% over the past six games. C Marc Gasol (14.3 PPG, 11.7 RPG, 3.7 APG in series) posted his second straight double-double with 16 points and 14 rebounds, and also added five assists and two steals. After making 48% of his shots in the first two rounds of the postseason, Gasol has connected on just 18-of-46 shots (39%) in the West Finals. Speaking of shooting poorly, PF Zach Randolph (10.3 PPG, 13.3 RPG in series) has had a horrible time trying to put the ball in the basket this series, making just 12-of-40 FG (30%). However, Randolph has posted two straight double-doubles with impressive averages of 14.5 PPG and 16.5 RPG. SG Tony Allen (9.3 PPG, 6.3 RPG in series) bounced back from a woeful Game 2 performance (2-of-11 FG) by making 5-of-9 shots for 12 points, seven rebounds and three assists on Saturday.
PF Tayshaun Prince (5.0 PPG in series) sprained his ankle in the Game 3 loss, but was able to return in the fourth quarter. He has also been in a shooting funk in his past nine games, failing to reach 50% FG in any of those contests with a combined clip of 31.5% shooting (23-of-73 FG), including 2-of-10 threes. The Grizzlies' two main bench players didn't provide much of a spark on Saturday as PG Jerryd Bayless (11.0 PPG, 4.0 APG in series) made just 3-of-11 shots with a game-worst rating of minus-18, while SF Quincy Pondexter (13.0 PPG in series) scored 15 points in Game 3, but posted zero rebounds and a minus-9 rating before fouling out.
- Carrie Stroup, Gambling911.com Senior Reporter