The Seton Hall Pirates beating Kansas would pay out $17.50 for every $10 bet.  The Pirates are a +5.5 underdog in this game.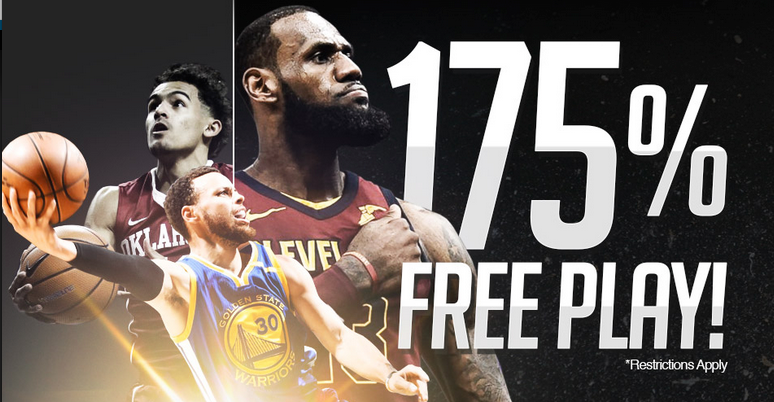 The Pirates had their first ever NCAA Tournament win Thursday against North Carolina State.
They went 21-10 Straight Up and sat at the .500 mark Against The Spread heading into the Big Dance.  They only won four of their last ten games of the regular season though they covered the spread in their last five.
Seton Hall ranks 29th in the nation in offensive rebounding rate, grabbing 34 percent of its own misses.  In Big East play, Seton Hall created turnovers at the lowest rate in the conference and have not had a dominating defense.   They have been especially susceptible to high-tempo offenses with good spacing.
The Jayhawks are no Wolfpack though. They have Big 12 regular-season titles -- a Division I-record 14 years in a row.
Here are your odds to win the NCAA Men's College Basketball title for 2018 - LIVE ODDS HERE
Odds to win 2017-18 NCAA Men's Tournament (4/2/18)
| Team | Odds |
| --- | --- |
| Villanova | 5/1 |
| Duke | 11/2 |
| Michigan State | 7/1 |
| Michigan | 8/1 |
| Kansas | 10/1 |
| Cincinnati | 12/1 |
| Kentucky | 12/1 |
| North Carolina | 12/1 |
| Purdue | 12/1 |
| Xavier | 14/1 |
| Gonzaga | 15/1 |
| Tennessee | 25/1 |
| West Virginia | 25/1 |
| Texas Tech | 40/1 |
| Auburn | 50/1 |
| Florida | 50/1 |
| Houston | 50/1 |
| Ohio State | 60/1 |
| Rhode Island | 75/1 |
| Seton Hall | 75/1 |
| Alabama | 100/1 |
| Clemson | 100/1 |
| Kansas State | 100/1 |
| Nevada | 100/1 |
| Syracuse | 100/1 |
| Texas A&M | 100/1 |
| Buffalo | 150/1 |
| Butler | 150/1 |
| Florida State | 150/1 |
| Loyola Chicago | 150/1 |
| Marshall | 300/1 |
| UMBC | 500/1 |
- Tyrone Black, Gambling911.com