Robert Morris vs. Duke Betting Line
Published on:
Mar/19/2015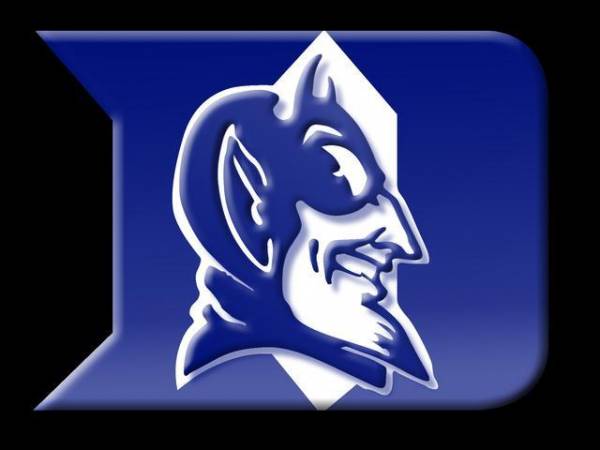 The Robert Morris vs. Duke betting line was available at MyBookie.
The Colonials have made the NCAA Tournament seven times since 1976-77. They have yet to get out of the first round in any appearance.
Duke last missed the tournament in 1995, when head coach Mike Krzyzewski only coached 12 games due to back surgery and recovery from exhaustion. That season broke an 11-year streak of reaching the tournament for the Blue Devils.
Duke lost its last game to Notre Dame but had won 12 straight leading to this loss.  They only lost four games this season.
Robert Morris only played in nine lined games this season, going 6-3 Against The Spread.
Duke is a -22 to -22.5 favorite in this game.
NCAA BASKETBALL - MEN - Mar 20

NCAA TOURNAMENT - TIME WARNER CABLE ARENA

CHARLOTTE, NC - 2ND ROUND

 

Mar 20

825

BELMONT

+17-110

o123½-110

 
 

3:10 PM

826

VIRGINIA

-17-110

u123½-110

 
 

Mar 20

827

GEORGIA

+6-110

o127½-110

+225

 

12:40 PM

828

MICHIGAN STATE

-6-110

u127½-110

-265

 

Mar 20

829

ROBERT MORRIS

+22½-110

o144½-110

 
 

7:10 PM

830

DUKE

-22½-110

u144½-110

 
 

Mar 20

831

ST. JOHN'S

+3½-110

o122-110

+160

 

3:00 PM

832

SAN DIEGO STATE

-3½-110

u122-110

-180

NCAA TOURNAMENT - NATIONWIDE ARENA

COLUMBUS, OH - 2ND ROUND

 

Mar 20

833

BUFFALO

+4½-110

o150½-110

+170

 

3:00 PM

834

WEST VIRGINIA

-4½-110

u150½-110

-200

 

Mar 20

835

VALPARAISO

+4½-110

o123-110

+170

 

3:00 PM

836

MARYLAND

-4½-110

u123-110

-200

 

Mar 20

837

ALBANY NY

+13½-110

o130-110

 
 

3:00 PM

838

OKLAHOMA

-13½-110

u130-110

 
 

Mar 20

839

DAYTON

+3-110

o131-110

+150

 

3:00 PM

840

PROVIDENCE

-3-110

u131-110

-170

NCAA TOURNAMENT - CENTURY LINK ARENA

OMAHA, NE - 2ND ROUND

 

Mar 20

841

NEW MEXICO STATE

+11-110

o131½-110

 
 

3:00 PM

842

KANSAS

-11-110

u131½-110

 
 

Mar 20

843

INDIANA

+6-110

o140½-110

+220

 

3:00 PM

844

WICHITA STATE

-6-110

u140½-110

-260

 

Mar 20

845

COASTAL CAROLINA

+20-105

o129½-110

 
 

3:00 PM

846

WISCONSIN

-20-115

u129½-110

 
 

Mar 20

847

OKLAHOMA STATE

+1½-115

o136-110

+115

 

3:00 PM

848

OREGON

-1½-105

u136-110

-135

NCAA TOURNAMENT - KEY ARENA

SEATTLE, WA - 2ND ROUND

 

Mar 20

849

WYOMING

+6½-115

o110-110

+230

 

3:00 PM

850

NORTHERN IOWA

-6½-105

u110-110

-270

 

Mar 20

851

CAL IRVINE

+8½-115

o125-110

+335

 

3:00 PM

852

LOUISVILLE

-8½-105

u125-110

-425

 

Mar 20

853

NORTH DAKOTA ST

+18-110

o128½-110

 
 

3:00 PM

854

GONZAGA

-18-110

u128½-110

 
 

Mar 20

855

DAVIDSON

+2½-115

o145½-110

+115

 

3:00 PM

856

IOWA

-2½-105

u

 
- Mary Montgomery, Gambling911.com