Pittsburgh vs. Colorado Point Spread at Panthers -5.5
Published on:
Mar/17/2014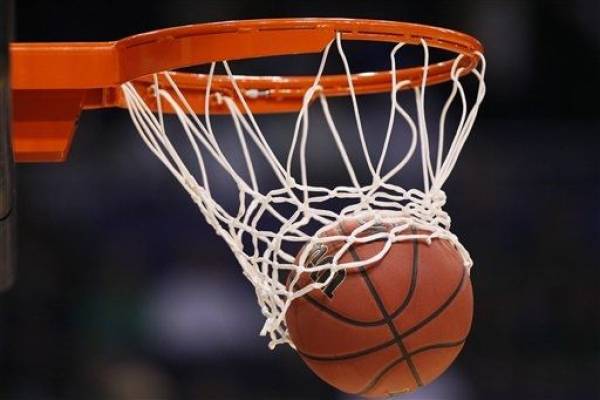 The Pittsburgh vs. Colorado point spread had the Panthers as a -5.5 favorite for the 2nd round of the 2014 NCAA Men's Basketball Tournament.  Sign up today at AceSportsbook.com, and they will match your initial deposit with a 100% Free Play!  Live In-Play Wagering and Mobile Gambling Available. 
Pittsburgh lost a heartbreaker to number 6-ranked Virginia on Saturday by a final score of 51-48.
The Panthers opened their first ACC tournament with a 29-point romp against Wake Forest in Thursday's first round. The Panthers then dominated No. 15 North Carolina for much of Friday's quarterfinals, building a 20-point lead before having to hold off a frantic comeback attempt to reach the semifinals.
Pitt lasted the longest of the three new league members. Notre Dame was eliminated in the tournament's first-round opener Wednesday, while NC State upset No. 11 Syracuse in Friday night's quarterfinals.
Colorado finished the regular season with a 43-63 loss to number 4-ranked Arizona. 
Colorado held Arizona scoreless for over 4 minutes during a 10-2 run that helped the Buffaloes trim Arizona's nine-point lead to 27-24 at halftime.  That wasn't enough to get them through the rest of this game, however.
NCAA TOURNAMENT FIRST NIAGARA CENTER - BUFFALO, NY

2ND ROUND

 

Mar 20

709

DAYTON

+6½-115

o131-110

+225

 

12:15 PM

710

OHIO STATE

-6½-105

u131-110

-265

 

Mar 20

711

WESTERN MICHIGA

+12½-110

o128-110

+700

 

2:45 PM

712

SYRACUSE

-12½-110

u128-110

-1100

 

Mar 20

713

ST. JOSEPH'S

+4½-110

o130-110

+170

 

6:55 PM

714

CONNECTICUT

-4½-110

u130-110

-200

 

Mar 20

715

WISC MILWAUKEE

+16½-110

o140-110

 
 

9:25 PM

716

VILLANOVA

-16½-110

u140-110

 

NCAA TOURNAMENT FIRST NIAGARA CENTER

2ND ROUND

 

Mar 20

717

.

 
 
 
 

4:10 PM

718

FLORIDA

 
 
 
 

Mar 20

719

PITTSBURGH

-5½-105

o128-110

-230

 

1:40 PM

720

COLORADO

+5½-115

u128-110

+190

 

Mar 20

721

.

 
 
 
 

7:20 PM

722

SAINT LOUIS

 
 
 
 

Mar 20

723

MANHATTAN

+16-110

o142½-110

 
 

9:50 PM

724

LOUISVILLE

-16-110

u142½-110

 

NCAA TOURNAMENT AMWAY ARENA ORLANDO FL

2ND ROUND

 

Mar 20

725

BYU

+5½-105

o158½-110

+190

 

3:10 PM

726

OREGON

-5½-115

u158½-110

-230

 

Mar 20

727

AMERICAN

+14-115

o122½-110

+850

 

12:40 PM

728

WISCONSIN

-14-105

u122½-110

-1300

 

Mar 20

729

ARIZONA STATE

+1½-110

o141½-110

+105

 

9:40 PM

730

TEXAS

-1½-110

u141½-110

-125

 

Mar 20

731

WOFFORD

+16-110

o126-110

 
 

7:10 PM

732

MICHIGAN

-16-110

u126-110

 

NCAAA TOURNAMENT SPOKANE ARENA SPOKANE WA

2ND ROUND

 

Mar 20

733

HARVARD

+3-110

o122½-110

+130

 

2:10 PM

734

CINCINNATI

-3-110

u122½-110

-150

 

Mar 20

735

DELAWARE

+14-110

o149½-110

+1000

 

4:40 PM

736

MICHIGAN STATE

-14-110

u149½-110

-1500

 

Mar 20

737

NORTH DAKOTA ST

+4½-115

o150-110

+155

 

7:25 PM

738

OKLAHOMA

-4½-105

u150-110

-175

 

Mar 20

739

NEW MEXICO STAT

+7½-105

o128-110

+260

 

9:55 PM

740

SAN DIEGO STATE

-7½-115

u128-110

-320

NCAA BASKETBALL - MEN - Mar 21

NCAA TOURNAMENT ONC ARENA RALEIGH , NC

2ND ROUND

 

Mar 21

821

.

 
 
 
 

2:45 PM

822

MASSACHUSETTS

 
 
 
 

Mar 21

823

MERCER

+13½-110

o140½-110

+800

 

12:15 PM

824

DUKE

-13½-110

u140½-110

-1250

 

Mar 21

825

COASTAL CAROLIN

+21-105

o121½-110

 
 

9:25 PM

826

VIRGINIA

-21-115

u121½-110

 
 

Mar 21

827

GEORGE WASHINGT

+3-110

o142½-110

+135

 

6:55 PM

828

MEMPHIS

-3-110

u142½-110

-155

NCAA TOURNAMENT SCOTTRADE CENTER ST LOUIS MO

2ND ROUND

 

Mar 21

829

STANFORD

+4½-110

o137-110

+170

 

1:40 PM

830

NEW MEXICO

-4½-110

u137-110

-200

 

Mar 21

831

EASTERN KENTUCK

+15-110

o146-110

 
 

4:10 PM

832

KANSAS

-15-110

u146-110

 
 

Mar 21

833

.

 
 
 
 

7:10 PM

834

WHICITA STATE

 
 
 
 

Mar 21

835

KANSAS STATE

+5-110

o132½-110

+175

 

9:40 PM

836

KENTUCKY

-5-110

u132½-110

-210

NCAA TOURNAMENT AT&T CENTER SAN ANTONIO TX

2ND ROUND

 

Mar 21

837

NEBRASKA

+3½-110

o130½-110

+150

 

12:40 PM

838

BAYLOR

-3½-110

u130½-110

-170

 

Mar 21

839

UL LAFAYETTE

+14-110

o154½-110

+925

 

3:10 PM

840

CREIGHTON

-14-110

u154½-110

-1400

 

Mar 21

841

PROVIDENCE

+4-110

o143-110

+160

 

7:20 PM

842

NORTH CAROLINA

-4-110

u143-110

-185

 

Mar 21

843

NC CENTRAL

+9-110

o144-110

+400

 

9:50 PM

844

IOWA STATE

-9-110

u144-110

-500

NCAA TORUNAMENT VIEJAS ARENAS SAN DIEGO

2ND ROUND

 

Mar 21

845

STEPHEN AUSTIN

+6½-105

o137-110

+225

 

7:25 PM

846

VA COMMONWEALTH

-6½-115

u137-110

-265

 

Mar 21

847

TULSA

+9-110

o146-110

+400

 

9:55 PM

848

UCLA

-9-110

u146-110

-500

 

Mar 21

849

WEBER STATE

+20-105

o127-110

 
 

2:10 PM

850

ARIZONA

-20-115

u127-110

 
 

Mar 21

851

OKLAHOMA STATE

-2-105

o139-110

-135

 

4:40 PM

852

GONZAGA

+2-115

u139-110

+115
- Tyrone Black, Gambling911.com