Orlando Magic NBA Championship Win Would Pay Out $900
Published on:
Jun/13/2009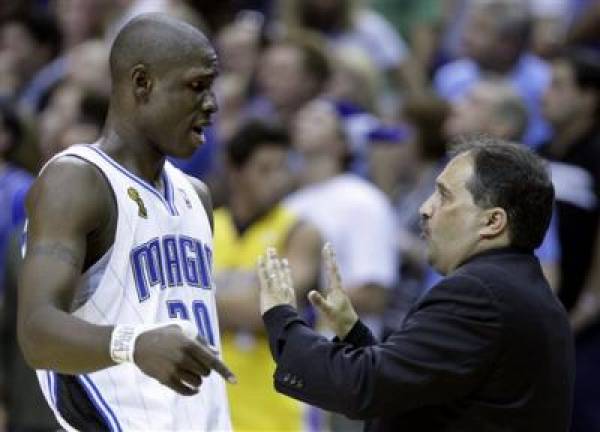 Should the Orlando Magic somehow miraculously win the 2009 NBA Championship, the payout would be a whopping $900 for every $100 bet at BetUS.com.
"A $10 bet would pay out $90," points out Don Shapiro of Gambling911.com.  "This is the type of bet where you can risk a little to potentially win a lot."
While the odds of winning the 2009 NBA Championship are certainly against the Magic as they would have to win the next three games, two of them in LA and against a team that simply does not lose consecutive games in the Playoffs. 
But one can also look at the other side of the spectrum.  Orlando has forced overtime the last two games.
It was the first time since 1984, when Magic Johnson's Lakers and Larry Bird's Celtics hooked up, that two games in a finals have gone to overtime. 
It should also be noted that three of the four NBA Finals games came down to the wire. 
"Conceivably the Orlando Magic could be 3-1 right now," points out Shapiro. 
Derek Fisher missed his first five 3-pointers of the game, but made his final two to provide a huge boost for the Lakers. The first forced overtime with under five seconds remaining, and the second broke a tie with just over 30 seconds left in that extra period.
Kobe Bryant led the Lakers with 32 points and eight assists, his 63rd career 30-point playoff game (most among active players). He has recorded eight or more assists in six straight playoff games, becoming the second Laker (Magic Johnson) to accomplish the feat.
The odds of Orlando winning the NBA Championship are not good but the payout odds are at +900....and anything is possible with this very good Magic team. 
Tyrone Darnell Black, Gambling911.com