Ohio State vs. Michigan Point Spread – Latest College Basketball Lines
Published on:
Mar/15/2014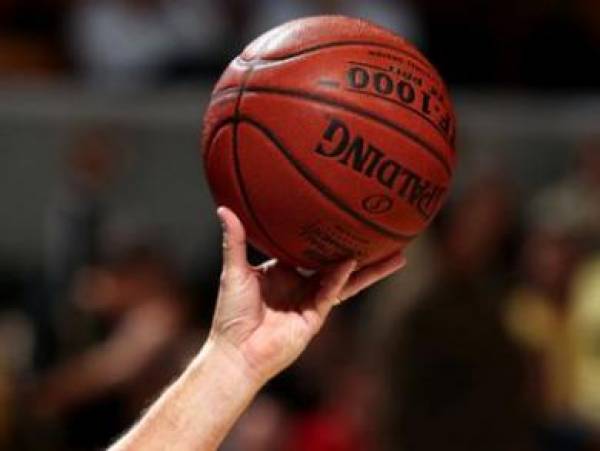 The Ohio State vs. Michigan point spread had Michigan opening as a -1.5 favorite with the line moving to -2 at some books.  Sign up today at AceSportsbook.com, and they will match your initial deposit with a 100% Free Play!  Live In-Play Wagering and Mobile Gambling Available. 
These schools have nearly identical records both Straight Up and Against The Spread.
Michigan won the last two games in this series while OSU won the two previous games.
The Buckeyes are 0-5 Against The Spread in their last 5 games overall, 0-5 ATS in their last 5 vs. Big Ten and 0-6 ATS in their last 6 neutral site games.
The Wolverines are 2-7 ATS in their last 9 games following a Straight Up win.
75% of those betting this game were backing the Wolverines.
Watch this one on CBS at 1:40 pm EDT.
NCAA BASKETBALL - MEN - Mar 15

CONFERENCE USA TOURNAMENT CHAMPIONSHIP

DON HASKINS CENTER - EL PASO, TEXAS

 

Mar 15

513

TULSA

+4-110

o141-110

+165

 

11:30 AM

514

LOUISIANA TECH

-4-110

u141-110

-190

ATLANTIC COAST CONFERENCE TOURNAMENT SEMIFINALS

GREENSBORO COLISEUM - GREENSBORO, NC

 

Mar 15

515

PITTSBURGH

+3½-110

o120½-110

+145

 

1:00 PM

516

VIRGINIA

-3½-110

u120½-110

-170

 

Mar 15

517

NC STATE

+9½-110

o145½-110

+390

 

3:30 PM

518

DUKE

-9½-110

u145½-110

-500

SOUTHEASTERN CONFERENCE TOURNAMENT SEMIFINALS

GEORGIA DOME - ATLANTA, GEORGIA

 

Mar 15

519

TENNESSEE

+6-115

o123½-110

+210

 

1:00 PM

520

FLORIDA

-6-105

u123½-110

-250

 

Mar 15

521

GEORGIA

+7-105

o134½-110

+290

 

3:30 PM

522

KENTUCKY

-7-115

u134½-110

-350

ATLANTIC 10 CONFERENCE TOURNAMENT SEMIFINALS

BARCLAYS CENTER - BROOKLYN, NY

 

Mar 15

523

ST BONAVENTURE

+3-105

o143-110

+145

 

1:30 PM

524

ST JOSEPHS

-3-115

u143-110

-165

 

Mar 15

525

GEORGE WASHINGTON

+5-115

o140-110

+205

 

4:00 PM

526

VA COMMONWEALTH

-5-105

u140-110

-245

BIG 10 CONFERENCE TOURNAMENT SEMIFINALS

BANKERS LIFE FIELDHOUSE - INDIANAPOLIS, IN

 

Mar 15

527

OHIO STATE

+2-110

o129-110

+110

 

1:40 PM

528

MICHIGAN

-2-110

u129-110

-130

 

Mar 15

529

MICHIGAN STATE

PK-110

o137½-110

-110

 

4:05 PM

530

WISCONSIN

PK-110

u137½-110

-110

SUN BELT CONFERENC TOURNAMENT SEMIFINALS

LAKEFRONT ARENA - NEW ORLEANS, LA

 

Mar 15

531

ARKANSAS STATE

+7½-115

 

+290

 

3:00 PM

532

GEORGIA STATE

-7½-105

 

-350

 

Mar 15

533

UL LAFAYETTE

-4-105

 

-185

 

5:30 PM

534

WESTERN KENTUCKY

+4-115

 

+160

MOUNTAIN WEST CONFERNCE TOURNAMENT CHAMPIONSHIP

THOMAS & MAC CENTER - LAS VEGAS, NV

 

Mar 15

535

NEW MEXICO

+1½-110

o125½-110

+110

 

6:00 PM

536

SAN DIEGO STATE

-1½-110

u125½-110

-130

AMERIAN ATH. CONFERENCE TOURNAMENT CHAMPIONSHIP

FEDEX FORUM - MEMPHIS, TENNESSEE

 

Mar 15

537

CONNECTICUT

+7½-115

o135-110

+285

 

6:00 PM

538

LOUISVILLE

-7½-105

u135-110

-345

MID AMERICAN CONFERENCE TOURNAMENT CHAMPIONSHIP

QUICKEN LOANS ARENA - CLEVELAND, OHIO

 

Mar 15

539

TOLEDO

-2½-110

o147-110

-150

 

6:30 PM

540

WESTERN MICHIGAN

+2½-110

u147-110

+130

BIG EAST CONFERENCE TOURNAMENT CHAMPIONSHIP

MADISON SQUARE GARDEN - NEW YORK, NY

 

Mar 15

541

PROVIDENCE

+7½-110

o147½-110

+280

 

8:30 PM

542

CREIGHTON

-7½-110

u147½-110

-340

BIG 12 CONFERENCE TOURNAMENT CHAMPIONSHIP

SPRINT CENTER - KANSAS CITY, MO

 

Mar 15

543

BAYLOR

+1½-110

o149-110

+105

 

9:00 PM

544

IOWA STATE

-1½-110

u149-110

-125

BIG WEST CONFERENCE TOURNAMENT CHAMPIONSHIP

HONDA CENTER - ANAHEIM, CA

 

Mar 15

545

CAL POLY SLO

-2½-110

o134-110

-150

 

10:30 PM

546

CS NORTHRIDGE

+2½-110

u134-110

+130

PAC 12 CONFERENCE TOURNAMENT CHAMPIONSHIP

MGM GRAND ARENA - LAS VEGAS, NV

 

Mar 15

547

UCLA

+5½-110

o137½-110

+200

 

6:00 PM

548

ARIZONA

-5½-110

u137½-110

-240

BIG SKY CONFERENCE TOURNAMENT CHAMPIONSHIP

DEE EVENTS CENTER - OGDEN, UTAH

 

Mar 15

549

NORTH DAKOTA

+5½-110

o144-110

+200

 

8:00 PM

550

WEBER STATE

-5½-110

u144-110

-240

AMERICA EAST CONFERENCE TOURNAMENT CHAMPIONSHIP

PRITCHARD GYM - STONY BROOK, NY

 

Mar 15

561

ALBANY NY

+6-110

o128-110

+215

 

11:30 AM

562

STONY BROOK

-6-110

u128-110

-260

SOUTHWESTERN ATHLETIC TOURNAMENT CONFERENCE

CHAMPIONSHIP - PRITCHARD GYM - STONY BROOK, NY

 

Mar 15

563

PRAIRIE VIEW A&M

+9½-110

o146-110

+425

 

4:30 PM

564

TEXAS SOUTHERN

-9½-110

u146-110

-550

MID EASTERN CONFERENCE TOURNAMENT CHAMPIONSHIP

SCOPE ARENA - NORFOLK, VIRGINIA

 

Mar 15

565

MORGAN STATE

+10-115

o134½-110

+425

 

6:00 PM

566

NC CENTRAL

-10-105

u134½-110

-550

SOUTHLAND CONFERENCE TOURNAMENT CHAMPIONSHIP

MERREL CENTER - KATY, TEXAS

 

Mar 15

567

SAM HOUSTON STATE

+8-105

o136½-110

+290

 

8:30 PM

568

STEPHEN AUSTIN

-8-115

u136½-110

-350

WESTERN ATH. CONFERENCE TOURNAMENT CHAMPIONSHIP

ORLEANS ARENA - LAS VEGAS, NV

 

Mar 15

569

IDAHO

+10-110

o144-110

+425

 

8:30 PM

570

NEW MEXICO STATE

-10-110

u144-110

-550
- Tyrone Black, Gambling911.com