Odds on the Heat Bulls Game 1
Published on:
May/15/2011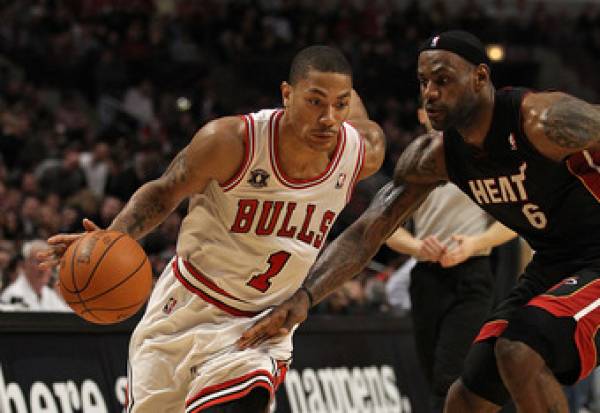 Odds on the Heat Bulls Game 1 of the 2011 NBA Eastern Conference Championship had Chicago as the -2 point home favorite at SBG Global.  All books, in fact, had the Bulls listed with a -2 point line.
Chicago has gone 3-0 against Miami in their last three head-to-head games. 
The Heat are 0-5 Against The Spread in their last 5 vs. NBA Central.
The Heat are 0-6 ATS in their last 6 playoff games as an underdog.
They are, however, 6-1 ATS in their last 7 games vs. a team with a winning S.U. record.Bulls That being said, the Bulls are 6-0-1 ATS in their last 7 home games vs. a team with a road winning % of greater than .600.
They are a very impressive 12-2-2 ATS in their last 16 home games vs. a team with a winning road record.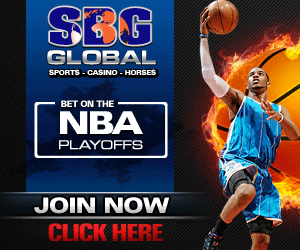 From ESPN.com regarding how the Bulls might fare against a team with three All-Stars.
Many may wonder how the Bulls, with MVP Derrick Rose as their only All-Star, will match the star power that Miami's Big 3 of  LeBron James, Dwyane Wade and Chris Bosh  will bring to the Eastern Conference Finals. Given the history of playoff matchups like this one, that is a valid question. Six previous times in NBA history has an MVP with no other All-Stars on his team faced off against a team with 3+ All-Stars in that season's playoffs. The team with the multiple All-Stars won 5 of those 6 series, with Hakeem Olajuwon  being the only MVP to win, leading the Rockets to a victory over a Knicks team featuring All-Stars Patrick Ewing, John Starks and Charles Oakley in the 1994 NBA Finals.
The Heat Bulls Game 1 goes off at 8 pm ET Sunday night. 
Oklahoma City was a -7 point favorite against Memphis in Sunday's earlier game. 
- Tyrone Black< Gambling911.com