Notre Dame vs. Kentucky Betting Odds
Published on:
Mar/28/2015
Carrie Stroup here with your Notre Dame vs. Kentucky betting odds that featured a line of Kentucky -11, total: 137.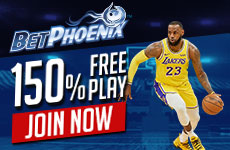 No. 3 Notre Dame looks add a win over another famous undefeated team (UCLA, 1974) as they face off against No. 1 Kentucky for a Final Four berth.
John Calipari's Kentucky squad enters after an impressive outing, thrashing 13.5-point underdog West Virginia (78-39) on Thursday. The Wildcats could've stopped playing at halftime, as they had 44 points at the break. Doubters had touted that Kentucky seemed "beatable" going into the West Virginia game, as Kentucky had failed to cover against Hampton and Cincinnati.
Notre Dame also didn't look overly impressive in wins over Northeastern and in overtime over Butler in the first two rounds of the NCAA tournament. That said, the Fighting Irish – an underdog event though they were the higher seed – took out Wichita State 81-70 in a game that wasn't even that close. Like Kentucky, Notre Dame covered for the first time in the tournament, as this was actually Notre Dame's first cover in their past eight tournament games (dating back to 2010).
Place your 1st bet, get your 2nd bet free
The Wildcats will be a double-digit favorite for the eighth consecutive time and it'll be the 13th time in the past 14 games where the Wildcats are favored by 11 or more points (8-4-1 ATS). Notre Dame has not faced a spread this big as an underdog this season, as they're 2-1 SU (2-1 ATS) in games getting eight points or more (wins versus Duke and at North Carolina; 30 point loss at Duke). Overall, Notre Dame is 6-2 SU (6-2 ATS) as an underdog this season, as the Irish have not had a cover paired with a straight-up loss once this entire season. Notre Dame's total has been Under in six of its past nine games, while Kentucky's total has been Under in five of its past seven.
Historically, Notre Dame and Kentucky have met eight times since 1996 with Kentucky leading the series (6-2 SU, 5-3 ATS). The teams last met in Dec. 2012 in South Bend with Mike Brey's Fighting Irish beating Calipari's Wildcats, 64-50 as 1.5-point favorites. Notre Dame has no injuries, while Kentucky G Aaron Harrison is probable for Saturday's contest with a dislocated finger sustained in Thursday's game.
Notre Dame will have to hope they have another sterling offensive effort in them as they face off against the nation's most imposing defense. The Fighting Irish hung the biggest number that the stout Wichita State defense had seen all season, while shooting a scorching 56% from the field and 47% from three (9-for-19). Even more impressive, they put forth this performance with a single-digit scoring effort from leading scorer, G Jerian Grant (16.6 PPG, 6.7 APG, 48% FG), although Grant did have a game-high 11 assists while playing all 40 minutes.
Notre Dame got it's offense from G Pat Connaughton (12.6 PPG, 7.4 RPG, 2.5 3PM/G) G Demetrius Jackson (12.6 PPG, 3.6 RPG, 3.0 APG) and F Zach Auguste (12.7 PPG, 6.4 RPG, 61% FG) as that trio combined for 51 points on 71 percent from the field (20-for-28). Each of these players, Jackson as Notre Dame's quickest player off the dribble, Auguste as the Irish's most effective big man, and Connaughton as Notre Dame's deadliest offensive threat and defensive rebounder, will need to come up huge again to pull the upset versus Kentucky.
G Steve Vasturia (9.9 PPG) also chipped in with 15 points versus Wichita State and is enjoying the best two-game scoring run of his career (having posted a career-high 20 points versus Butler). Notre Dame will probably also ask for a larger contribution from promising freshman F Bonzie Colson (5.6 PPG) to offer more athleticism versus Kentucky's active interior defense. Colson contributed 17 points in 26 minutes for the Irish in their ACC tournament final win over Duke on Mar. 13.
Kentucky was 2-0 (2-0 ATS) against common ACC foes Louisville and North Carolina this season. The Wildcats are 3-3 ATS in games favored by 11 points or less, however, the three failures to cover are the past three contests in that six game span, most recently failing to cover at -9.5 at Georgia on Mar. 3. Kentucky has been to the Elite Eight of the NCAA tournament three times in the past four seasons and is 3-0 SU (3-0 ATS) in those games.
The Wildcats are powered by the defensive chokehold they apply to opponents (53.5 PPG, 2nd in NCAA), as they've only allowed 70+ points on three occasions this season. Everyone talks about the interior defense for Kentucky and of course, its 6.9 blocks per game (2nd in NCAA) is impressive, but against a perimeter-oriented squad like Notre Dame, the Wildcats' sterling three point defense (26.7% 3PA, 2nd in NCAA) will be in the crosshairs. If Kentucky can keep Notre Dame in check from the perimeter, it will have a huge advantage in size and athleticism in the paint where the Wildcats will put their efficiency (74.8 PPG, 28th in NCAA; 46.6% FG, 42nd in NCAA) to good use.
Notre Dame doesn't boast rim protection that will deter the likes of 6-foot-11 F Karl-Anthony Towns (9.7 PPG, 6.7 RPG, 55% FG, 21.0 MPG), seven-foot C Willie Cauley-Stein (9.2 PPG, 6.5 RPG, 58% FG, 26.0 MPG), and 6-foot-10 F Trey Lyles (8.7 PPG, 5.4 RPG, 49% FG). Cauley-Stein is a freak athlete who runs the floor like a deer and has at least two blocks in each of his past six games. Towns combines a deft touch from the field with uncanny timing around the basket on defense and has a team-leading eight double-doubles this season. Lyles has really come into his own as a focal point on offense in the second half of the season, hitting for double-figures in eight of his past 12 games.
G Andrew Harrison (9.3 PPG, 3.6 RPG) runs the show on offense and had 13 points and four steals against West Virginia on Thursday. Andrew's brother, G Aaron Harrison (11.1 PPG, 1.6 3PM) is Kentucky's leading scorer, but can drift in and out of games with his accuracy. Aaron Harrison is no stranger to making clutch shots, as proven in last season's NCAA tournament.
Two freshmen, G Tyler Ulis (5.7 PPG, 3.8 APG, 24 MPG) and G Devin Booker (10.1 PPG, 1.6 3PM, 40% 3PT) round out John Calipari's rotation as options that don't miss a beat when on the court for critical stretches.
- Carrie Stroup, Gambling911.com Senior Reporter