Nerlens Noel Daily Fantasy Profile: Another Stellar Night
Published on:
Mar/25/2015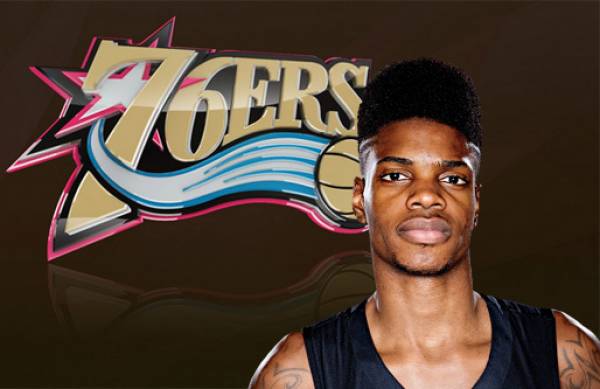 If you have been following Gambling911.com over the past week or so you would have noticed we've been big on Sixers Nerlens Noel (C) $7.7K, and with good reason.
Noel had another great night against the lackluster Nuggets Wednesday evening.
The Sixers center scored over 50 fantasy points.  14 baskets, 15 rebounds and 2 assists were good but 4 blocks and 4 steals helped seal the deal.
Noel should be hitting around 37 fantasy points to make value.  He's averaging that over his past 10 games. 
Once again, his last game versus Sacramento Noel hit over value thanks to blocks.  He had six of them.
In his next five games Noel will face teams that have been able to contain centers for the most part, including the Lakers.  Noel has also struggled against these teams his last time facing them. 
Robert Covington (PF) $4.5K came off the bench Wednesday night to score 25 baskets, 6 rebounds, 2 steals and 1 block.  That's flirting with 40 fantasy points in just 29 minutes.
Covington started the night before against Sacramento and scored 21 baskets, 3 rebounds, 1 each of an assist, block and steal.   
Charlotte on April 4 has had trouble with power forwards of late.  He flirted with 40 fantasy points the last time going up against the Hornets.
- Dan Shapiro, Gambling911.com