The Super Bowl of betting is here and Tony George presents his NCAA/NIT Tourney 2010 betting primer
Bear in mind with March Madness already showing that underdogs rule this time of year and nothing comes easy, it is good food for thought in the NIT and NCAA Tourneys.
MANAGE YOUR EXPECTATIONS.  I went 63% overall in the Big Dance last year.  I hit a big play for 3 units in the second round.  I consider that a HUGE success.  Anyone who exceeds 65% in the post season in the NCAA should be dipped in gold, and I mean some talented cappers, or the average Joe will struggle to reach that mark of excellence.
While 18 years of experience counts, I have learned through failures and losses that left me in a stupor and scratching my head, that again, NOTHING comes easy in the post season tourneys in the NCAA.  There will be thrillers, last second miracles, big seeds will fall early, the usual drama that affects bankrolls quickly and often. Proceed with caution and some expert advise and lots of homework to narrow down your choices and FLAT BET your plays.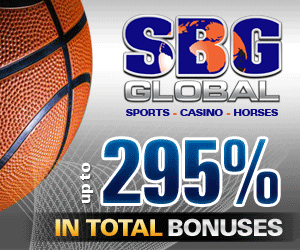 Everyone gets very excited with brackets and their bets, but do not lose site of the fact that the wagering in this tourney has to be approached with low volume and surgical strikes, which means finding ways and angles to emphasize underdogs at every turn.  Defense is KEY in the post season and good guard play always is a huge advatage as well as free throw percentage. 
If you bet more than 4 plays a day, YOU WILL LOSE MONEY.  It is just too risky to lay more than 6 out there right now in any game, and after the top 10-12 teams, it will be a crapshoot because there is going to be more parity in this tourney that I have seen in quite some time. There are not a lot of GREAT teams out there this year, and lots of average teams.  Many non brand name cappers will be selling the moon and hyping it up (ones not on this site) to capture the publics attention because this is the biggest betting deal around, the grand daddy of them all, more so than the Super Bowl, so again, use your head.
There is no clear cut favorite to win it all, and I am talking straight up.  Kansas will struggle to win it all, as they faced no frontcourt all season in the Big 12 that challenged them.  That will not be the case in this Tourney, especially against teams from the Big East and Kentucky as an example from the SEC.
The NIT tourney is all about Home Teams in the opening 2 rounds.  Look at home records of teams, the road records of their opponets, and do some math on the numbers.  It will serve you well.  There will be a TON of equally matched teams in this tourney and the homecourt may be the advantage at days end.
Just some random thoughts from an 18 veteran capper who has seen his fair share of March Madness games over the span of time.  I tell it like it is.  There IS opportunity to win some good money in the post season, but using your head and staying level with your bets, and managing those expectations will mazimize profits and minimize losses.
Tony's March Madness Tourney package is located at www.sportsaudioshows.com A BLOWOUT SPECIAL, SAVINGS AND HUGE RETURNS!  Check it out and win big!