NBA: East Finals Game 6 – Orlando vs. Boston Odds
Published on:
May/28/2010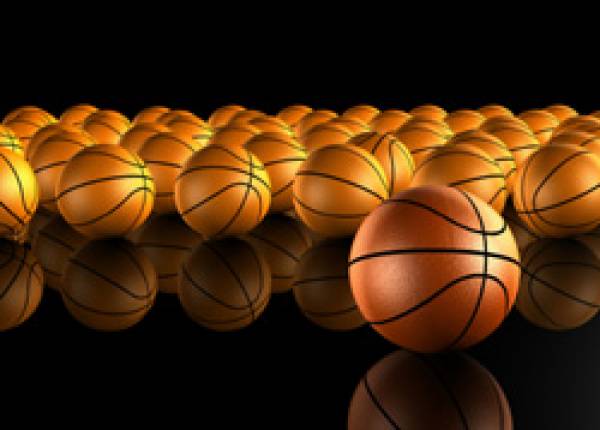 The NBA East Finals Game 6 - Orlando vs. Boston featured odds of Celtics -3 ½.
Claim your 10 percent signup cash bonus here Always mention bonus code:  GAMBLING911
Just a few short days ago, the Orlando Magic were being written off as a historical note in the Eastern Conference Playoffs. However, since being down 3-0 to the Celtics, they have rallied for two rather impressive wins. Another victory tonight in Boston would force an improbable Game 7 on Sunday. Oddsmakers at Sportsbook.com expect the series to end tonight, listing the hosts as 3.5 -point favorites.
For those that love the city of Boston and their sports teams, this series is taking on a theme a little too familiar, with the Bruins coughing up a 3-0 series lead to Philadelphia earlier this month.
The Celtics are 23-11 ATS when playing with double revenge and might need Lance Burton to put an end to Orlando's magic. The single greatest denominator in this series is confidence. Boston stole it in Game 1 and Orlando has taken it back with two victories.
A great coaching adjustment by Magic coach Stan Van Gundy has PG Jameer Nelson finding freedom off screens and the Boston big men are uncertain of Jameer's next move and he's put them in a full Nelson, whether he's decided to drive, shoot or dish. The Magic might have unleashed another weapon as Rashard Lewis stopped thinking and has started just playing basketball.
Orlando is 11-3 ATS in road games off a home win by 10 points or more this season and their increased intensity and execution has Rivers team reeling.
Glen Davis is a 'maybe' after suffering a concussion, leaving a frustrated Kendrick Perkins and Rasheed Wallace to do battle with Dwight Howard in the paint, who is invoking performances from yesteryear. (From Elias Sports - Dwight Howard registered 21 points, 10 rebounds and five blocked shots to help Orlando avoid playoff elimination in Game Five on Wednesday night. Howard had 32 points, 16 rebounds and four blocked shots to help Orlando avoid a series sweep in Game Four. Only one other player has recorded 20-or-more points, 10-or-more rebounds and at least four blocked shots in consecutive games with his team facing elimination in both games: Elvin Hayes in 1979.)
Boston is a three-point favorite according to Sportsbook.com, with total of 188.
Orlando has raised the ante on physical play and the Celtics have been retaliating with foolish fouls instead of matching grit for grit. Bang with the Magic just enough to not be whistled for fouls and don't get out-muscled and out-worked on the glass, otherwise they fall to 13-30 ATS at home after being outrebounded by opponent by 15 or more. Passive won't work and neither will overly aggressive, take the fight to them.
On the high screens Nelson is running off of, attack him with big man, with arms spread to reduce Jameer's line of sight. Nelson has never been accused of being a Steve Nash-type passer. Force him make immediate decisions with ball, not his strength under duress.
Boston players also have to stay with their own man. In the first three contests the Magic converted 20 three-pointers, in the last two wins; Orlando long distance shooters have ripped the nets for 23 from "downtown".
Superman and friends are 24-13 ATS as an underdog over the last two years and they know as well as Boston, for all intents and purposes this is an elimination game for both teams. Though 93 teams have tried and failed in the NBA playoffs being down 3-0, if Boston were to lose, most would bet against history.
ESPN has Game 6 at 8:30 Eastern and one can only imagine what people from Bean-Town are thinking.
Thanks to Reduced Juice Friday's you can bet this game at -105 at Sportsbook.com.