NBA Betting Previews (Friday January 15, 2010)
Published on:
Jan/15/2010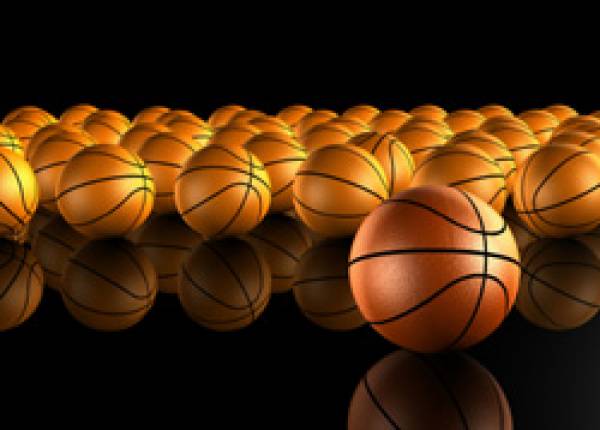 NBA: Phoenix at Atlanta
ESPN has a strong NBA doubleheader on tap for Friday night, and in the first game, Atlanta welcomes Phoenix to town for the only time this season. The early bettors are all over the Suns (+4) as 84% of the cash is backing the visitors at Sportsbook.com.
The Phoenix Suns have been struggling on the road for more than a month, and recently they've displayed an inability to protect leads. Atlanta might not be the best place to remedy either of those troubles. In a matchup pitting two of the league's top offenses, the Suns will try to bounce back from their latest loss Friday night against a Hawks team seeking its fifth win in six games.
For more than a week, Phoenix (24-15, 20-18-1 ATS) has been getting off to fast starts, only to see its intensity dissipate as the game progresses. This trend started Jan. 5 at Sacramento, when the Suns led by 20 in the second quarter only to let the Kings rally and tie the score in the fourth. They ultimately pulled out a 113-109 victory.
A similar scenario has occurred in each game since.
 "It is alarming for us," Suns forward Grant Hill said. "We have to figure it out, stay together, and try to improve. The only way you get there is as a unit. We're good enough to get up big, but we have to get better at managing those leads." The Suns have been outscored 129-97 in the second halves of their last two games and are 23-36 ATS when playing against a team with a winning record over the last two seasons.
The Suns' recent loss in Indiana opened a four-game road trip for the Suns, who have dropped eight of nine (3-6 ATS) away from Phoenix since Dec. 1. They are, however, continuing to pile up the points.
Phoenix is averaging 118.0 points in its last three road games and its 106.3 road scoring average leads the league. With the Suns defensive shortcomings of late, they are 13-3 ATS after allowing 120 points or more. They may need to light up the scoreboard at least that much against a Hawks team that's plenty capable of scoring in its own right.
Atlanta (25-13) ranks fourth in the NBA with 108.2 points per game at home, helping produce a 15-4 record at Philips Arena. Atlanta is the best bet in the NBA at 26-12 ATS and also has the finest home spread record at 14-5.
The Hawks opened a season-high five-game home stand with Wednesday's 94-82 victory over Washington, their third straight home win and fourth victory in five games overall. Joe Johnson scored 24 points and Jamal Crawford added 22 in a game Atlanta led by as many as 22. Johnson's club protected the ball well against the Wizards in that outing and is 16-5 ATS after committing eight or less turnovers over the last two seasons.
Sportsbook.com has the Hawks favored by four, with 217.5 'total'. They are 10-2 ATS versus shooting teams making 46 percent or more of their shots this season and 8-1 OVER at home against clubs allowing 99 or more points a game this season, winning by a supersized 13.9 PPG. Phoenix has floundered this month, sporting a 5-15 ATS record in January games the last couple of years and is 12-3 UNDER after allowing 100 points or more three straight contests thru 39 games.
Atlanta has lost three straight to Phoenix and nine of the last 11 meetings (5-6 ATS), and is 4-9 and 5-8 ATS hosting the Suns since 1996.
NBA: Orlando at Portland
The nightcap of ESPN's Friday night twin bill pits the Orlando Magic and the Portland Trail Blazers. The Magic are currently 4.5-point road favorite at Sportsbook.com, due much in part to the injury woes of the hosts. In particular, the Blazers' Brandon Roy is questionable for the game.
The Orlando Magic had one of the league's best road records last season, but they've been dreadful away from Amway Arena of late, losing seven of nine (2-6-1 ATS) following eight consecutive victories. Perhaps a trip to Portland will get them back on track - particularly if two-time All-Star Roy can't go.
The Magic try to become the only team with an active four-game winning streak at the Rose Garden on Friday night against the injury-riddled Trail Blazers, who with one more loss will eclipse their home total from last season.
Orlando (26-13, 19-18-2 ATS) was 27-14 on the road in 2008-09, and came up with five more key victories on opponents' home courts before reaching the NBA finals.
The Magic started 10-2 on the road this season, but have hardly been the same team lately. Orlando opened its four-game road trip with an impressive 109-88 win in Sacramento on Tuesday, but was outscored 65-44 in the second half of a 115-97 loss to Denver one night later in its third straight game without Vince Carter. "We clearly got totally dominated in the second half," coach Stan Van Gundy said. "I'm very disappointed."
Dwight Howard was held to eight points on 1 of 7 shooting a night after dominating the Kings with 30 points and 16 rebounds. The Magic fell to 6-8 when Howard is held to seven field-goal attempts or fewer and they are 3-7 ATS in last 10 against teams with winning record.
Possibly Orlando's pride will shine through after being hammered by the Nuggets, since they are 20-7 ATS after losing by 10 or more points.
Carter, whose status going forward is unclear, went 1 of 14 when Portland (24-16, 21-18-1 ATS) visited Orlando on Dec. 19, but Howard's 20 rebounds - part of a 54-35 advantage overall - helped the Magic overcome 42.1 percent shooting and 33 points from Roy to win 92-83.
That was Orlando's sixth victory in seven games in the series. The Magic have won three straight in Portland, including a 109-108 win on Dec. 9, 2008, behind 27 from Lewis and 21 from Nelson.
Cleveland is the only other team with three consecutive wins in the Rose Garden after beating the Blazers 106-94 on Sunday, a seventh home loss that matched last season's total in Portland.
The Blazers, though, bounced back with one of their best offensive performances of the season. Roy scored 22, LaMarcus Aldridge 21 and Andre Miller 19 as the Blazers shot a season-high 60.3 percent in a 120-108 win over Milwaukee on Wednesday. Roy, however, left with Portland up 30 late in the third quarter due to a strained right hamstring. He's considered questionable to play Friday. Portland is also a questionable 2-7-1 ATS after allowing 100 or more points.
The Blazers have been alarming on Friday night's with sparkling 11-2 ATS of late and 7-2 OVER if opponent has overall winning record. Orlando has covered 60 of previous 89 contests off a SU defeat and is 19-7 UNDER in that same situation.
Today is the perfect day to bet on Basketball or the weekend Football games at Sportsbook.com as every Friday you can cash in on -105 Juice on most of the big games.