NBA Betting Odds – January 12, 2012: Knicks-Grizzlies, Magic-Warriors
Published on:
Jan/12/2012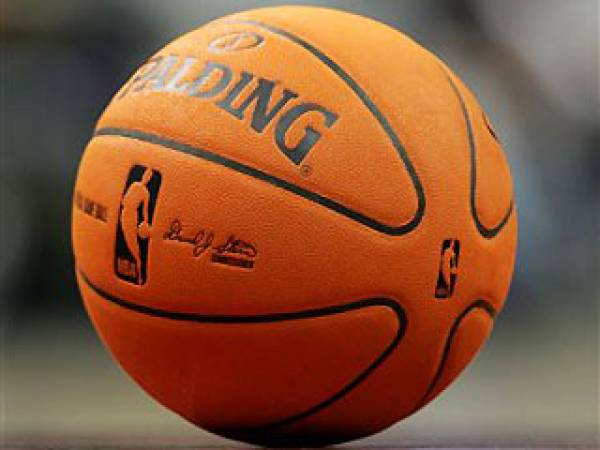 Carrie Stroup here with your NBA betting odds for January 12, 2012 including previews for the Knicks-Grizzlies and Magic-Warriors games.  Get up to $250 in FREE CASH when you open an online betting account here (restrictions do apply).
New York Knicks vs. Memphis Grizzlies Betting Odds
Sportsbook.com Line & Total: Memphis -4.5 & 193
Opening Line & Total: Grizzlies -3 & 194
The Knicks look for their fifth straight win when they travel to Memphis Thursday night.
New York swept the Grizzlies, SU and ATS, last season. Memphis has lost three in a row SU and ATS and will continue to be without star PF Zach Randolph (knee). But this will be a tough travel day for New York, who played Philadelphia at home on Wednesday night while the Grizzlies had the night off. Considering New York's shortened rotation—just eight—and the nagging injuries that have already bothered stars Carmelo Anthony and Amar'e Stoudemire this season, it's going to be difficult for New York to bounce back.
While they're just 2-3 SU and ATS since losing Randolph, the Grizzlies have been competitive. They were within four points of the Lakers in the fourth quarter at L.A. on Sunday (90-82 loss), and they were neck-and-neck with Oklahoma City in a 100-95 home loss on Tuesday. They have five players averaging double-digits since Randolph went down, led by SF Rudy Gay's 18.8 PPG and C Marc Gasol's 12.6 PPG and 12.2 RPG. PF Marreese Speights, acquired from Philadelphia in large part to replace Randolph, has scored double-digits each of the past two games with 27 points on 13-of-26 FG. Mike Conley hasn't shot well this season (39% FG), but he has 6.6 APG and ranks second in the NBA with 2.57 steals per game. Conley had 36 points and 12 assists in the two meetings with New York last year.
The Knicks scored a nice home win over the 76ers on Wednesday, though Philly was playing without C Spencer Hawes (back), a star in the early season. Each of New York's five starters played 35+ minutes. They got their usual strong performances from SF Carmelo Anthony, who scored 27 points (albeit on 24 shot attempts). PF Amar'e Stoudemire added 20 and 10 rebounds, and C Tyson Chandler had 13 boards. The most surprising performance of the night was 275-pound rookie C Josh Harrellson, who came off the bench to score 13 and shoot 3-for-5 from three. The rest of the Knicks combined to shoot 3-for-17 from behind the arc. SG Toney Douglas has had a rough season (33% FG), but he lit up Memphis last year for 47 points on 13-of-20 threes in the two meetings. Anthony averaged 29.5 PPG in the two Knicks victories.
Orlando Magic vs. Golden State Warriors Betting Odds

Sportsbook.com Line & Total: Orlando -3 & 188
Opening Line & Total: Magic -4 & 186
The Magic and Warriors are coming off their most impressive wins of the season as they get set for a matchup at Golden State Thursday night.
The Magic have won the first two games of their Pacific Northwest road trip, SU and ATS, winning at Sacramento on Sunday and scoring an impressive win in Portland Wednesday night. But they were outscored 36-22 in the fourth quarter in Portland, and they're only playing an eight-man rotation because of injuries. They also got a big boost from an unsustainable 16-for-27 (59.3%) shooting night from behind the arc. The Warriors, meanwhile, picked up major momentum with a huge comeback win over a full-strength Miami team on Tuesday night. Orlando is good, but not good enough to be favored on the road in the second night of a back-to-back.
The Magic had seven players score in double-digits, and none more than 17, in their 107-104 win in Portland, one of the toughest places to play in the NBA. After Wednesday's performance, they're shooting 40.2% from behind the arc (4th in league). They continue to get a breakout year from PF Ryan Anderson (17.8 PPG, 7.5 RPG), who had 16 points and nine boards in Portland, and is shooting 41.3% from three. The Warriors will have difficulty countering C Dwight Howard (18.0 PPG, 14.4 RPG). He averaged 17.5 PPG and 19.0 RPG in two meetings with Golden State last season.
The Warriors overcame a 17-point deficit before beating the Heat in overtime Tuesday night. And they did it without PG Stephen Curry, who is likely to miss this game as well with an ankle injury. In beating Miami, they got a big night from slumping SF Dorell Wright (7.3 PPG, 5.1 RPG), who had by far his best game of the season with 20 points, including 6-of-11 from three, and 10 rebounds. SG Monta Ellis (23.9 PPG, 7.5 APG) added 22 but was extremely inefficient, needing 25 shots to get there (9-of-25 FG). Golden State got a stunning performance from G Nate Robinson, who was just signed to the roster last week. He had 24 points off the bench, including 14-for-14 from the free throw line, while adding five assists, four steals and four rebounds in his 36 minutes of action.
- Carrie Stroup, Gambling911.com Senior Reporter